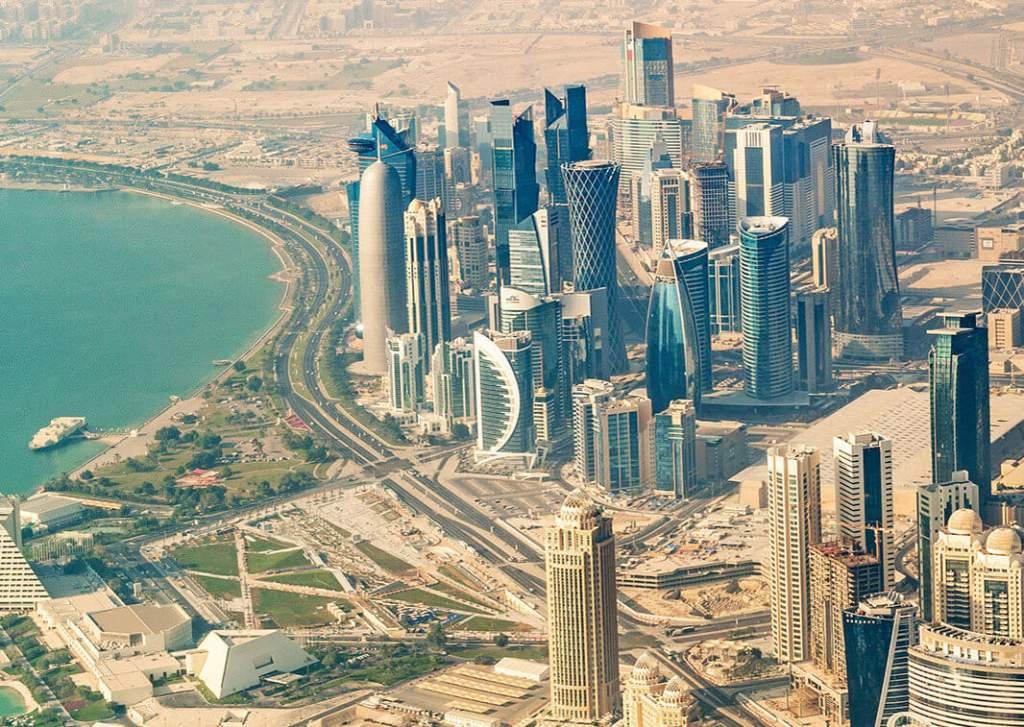 Before leaving for the G20 Summit in Hamburg, President Erdogan reaffirmed Turkey's support for Doha in its dispute with four Gulf neighbors and said that his military will stay in Qatar despite their demands to shut down the base. Sputnik Arabic discussed the issue with Qatari political analyst Muhammed al Musaffir.
Turkey Vows to Keep Troops in Qatar Despite Arab States' Demands
On Wednesday, President Recep Tayyip Erdogan reaffirmed Turkey's support for Doha, saying that Ankara remains loyal to Qatar, but would close its military base if Qatari authorities made such a request.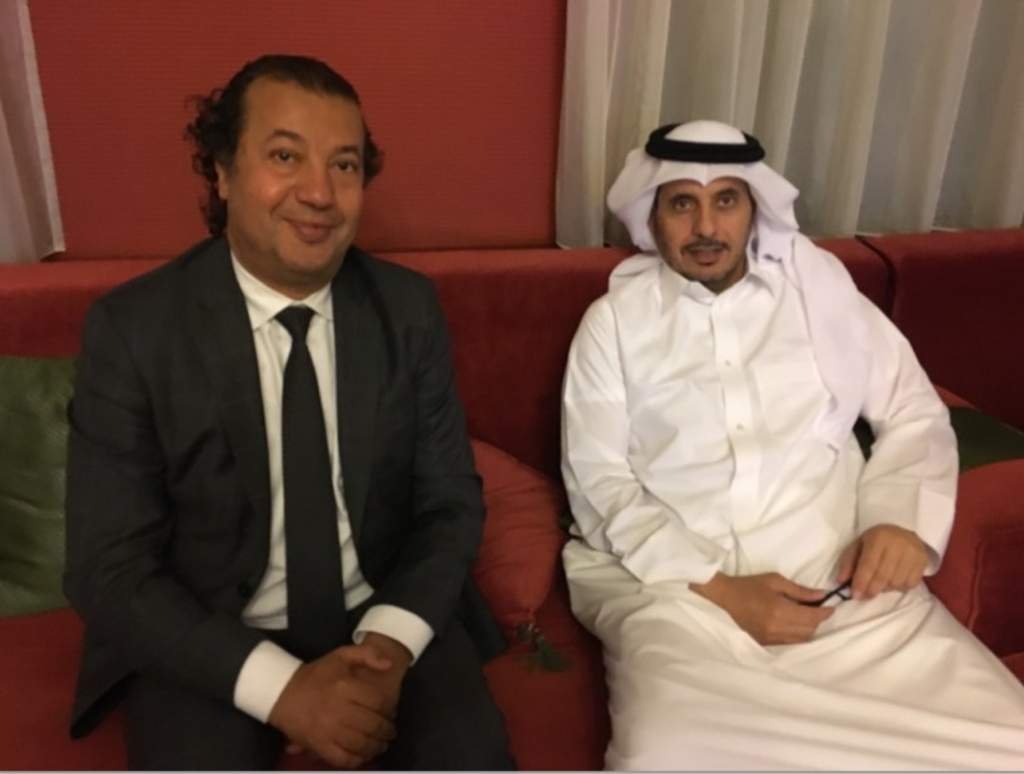 His comments came in the follow up to the 13-point ultimatum which was handed over by Saudi Arabia, Bahrain, the United Arab Emirates and Egypt to Doha. The list, among others, included the demand to shut down Turkish military base in Qatar. Doha rejected the ultimatum.
"When it comes to this list of 13 items… it's not acceptable under any circumstances," Erdogan said in an interview with France 24 television.
Also on Wednesday, Erdogan told German weekly Die Zeit that "what is being done with Qatar runs counter to international law."
He said the Arab states' demand for a Turkish military base in Qatar to be closed shows "a lack of respect toward us and Qatar." '
"The Americans are also there, with 9,000 soldiers, and so are the French…. Why are the Saudis disturbed by us and not by that? This is unacceptable."
Sputnik Arabic discussed the issue with Qatari political analyst, academician Muhammed al Musaffir, who said that the Turkish military presence in Qatar "has no relation to the ongoing crisis in the region."
"The agreement on the military cooperation between Qatar and Turkey was reached back in 2014. Under this agreement, Turkish military advisers arrived in Qatar. Right before the crisis, Ankara and Doha held joint military drills. Qatar also held military exercises with other countries of the Persian Gulf. It should be noted that Saudi Arabia also has military agreements with Turkey," Muhammed al Musaffir told Sputnik.
With regards to the criticism that these agreements are being implemented only now, the political analyst explained that the implementation of such agreements requires time. They were signed in 2014-2015. In July 2016, there was a coup attempt in Turkey. Then the agreements have been being ratified and then the crisis broke out.
"Turkey has supported Qatar. According to the agreement, it is an open support. Turkey poses no threat to the security of the region. Saudi Arabia and the United Arab Emirates each have large armies, which Qatar can't compete with. That is why we need similar military agreements to be able to have certain superiority," Muhammed al Musaffir said.
According to the analysis of the Turkish Daily Sabah, Turkey has three military bases outside its borders. One of them is located in Bashiqa in northern Iraq, which has been a training center for anti-Daesh fighters at the request of the Kurdistan Regional Government (KRG). At the same time, the base makes it possible for Ankara to neutralize national security threats before Daesh terrorists reach its borders.
The second base is located in Somalia, where local troops have been receiving training as part of a broader strategy to empower that country politically, economically and socially in order to help Somalians to address the threats of instability, terrorism and hunger.
The third and final military base is in Qatar. The activities to set up the base were launched back in 2014 in an effort to contribute to Doha's security.  Long before the recent crisis, more than 80 Turkish troops were already stationed in Qatar to lay the foundations of Ankara's future base.
"Simply put, the Turkish base wasn't just planned and agreed on long before the crisis but it was also an ongoing project," the newspaper said.
On the third day after Saudi Arabia and other Arab countries severed their ties with Qatar, June 7, the Turkish Parliament fast-tracked an agreement with Qatar regarding the establishment of a military base outside Doha.
Following Parliament's approval, 23 additional troops and five armored vehicles were deployed to Doha on June 18.  At that time Turkish daily Hurriyet reported that the number of Turkish soldiers sent to the Gulf state could eventually reach 1,000, adding that an air force contingent was also envisaged.
According to a statement from the Qatari Ministry of Defense's Communication Directorate, three batches of Turkish reinforcements have arrived to Al Udeid air base in Qatar since then and are taking part in training exercises under mutual agreements between Qatar and Turkey. The first joint drills took place at the Tariq bin Ziyad military camp in Doha.
Meanwhile, Qatar hosts largest US military base in the Middle East. According to different estimates, Al Udeid Air Base, located some 30 km southwest of Doha, is home to some 11,000 US military personnel.
In 2016, the base was used as staging ground to fly B-52 airstrikes against Daesh targets in Iraq and Syria. Early in the Afghanistan campaign, F-16 fighters and E-8C Joint Stars reconnaissance planes that monitor ground units were based there, along with refueling tankers.
"So why did they ask Qatar to shut down the base? Why would the GCC (Gulf Cooperation Council) countries, which clearly have no problem with the US military base near Doha, want Turkish troops to leave?" Daily Sabah questioned.
"It would be wrong to assume that this demand reflects their general view on Turkey. A closer look at their demands from Qatar reveals that they actually believe that Doha threatens their vital interests. As such, they would like the Qataris to become diplomatically and economically dependent on Saudi Arabia and others, which means no relationship whatsoever with any nation that could empower Doha. In other words, the demand to shut down the Turkish base is more about weakening Qatar than the perceived threat(s) posed by Turkey," it finally stated.
ATTENTION READERS
We See The World From All Sides and Want YOU To Be Fully Informed
In fact, intentional disinformation is a disgraceful scourge in media today. So to assuage any possible errant incorrect information posted herein, we strongly encourage you to seek corroboration from other non-VT sources before forming an educated opinion.
About VT
-
Policies & Disclosures
-
Comment Policy
Due to the nature of uncensored content posted by VT's fully independent international writers, VT cannot guarantee absolute validity. All content is owned by the author exclusively. Expressed opinions are NOT necessarily the views of VT, other authors, affiliates, advertisers, sponsors, partners, or technicians. Some content may be satirical in nature. All images are the full responsibility of the article author and NOT VT.