CRIMINAL OF BIRTH
Written by Elaine Mercedes Mendoza
2001
I am a criminal of birth.
My sentence is indefinite.
My whole family moved here
when I was only a child
and since then I've managed
to keep my "American" spirit alive.
Now I'm feeling like I've been
brainwashed all these years.
After the initial shock I did see stars.
True colors are starting to appear.
I'm red with anger,
and white isn't the color of your lies
but I assure you the bruises on my spirit
are of the deepest ocean blue,
and today I question you like a lover
will you do for me as I have done for you?
It all started way back "then."
In Elementary school.
I was taught that I was
"In the land of the free
and the land of the brave."
I even recited the morning speech,
" A pledge of allegiance
to the flag, of the United States of America."
Now these words run mockingly through my head
now I'm no longer "American" I'm a criminal instead.
Now I'm a criminal without a name
because an A# has taken its place.
Thomas Jefferson wrote that "All Men are created equal,
that they are endowed by their Creator with certain unalienable Rights,
that among these are Life, Liberty, and the Pursuit of Happiness."
But now Jefferson is probably not resting in his grave,
but you could say I'm feeling like a modern day slave.
I'm being "traded back" for free
cause the flight of deportation has no charge.
I have no Lincoln to save my day.
I'm only like Churchill alone against fascism
but how can I fight against my own patriotism?
Today the statue of liberty is just as large
but now I'm scared of its monstrous sight.
I feel like its torch and salute is setting me on fire
when before all I saw was its beautiful light.
My work permit has been denied.
Many of "us" cannot even obtain a license to drive.
The "American dream" is a "nightmare" for those not born here
who remain blind to all of its crimes.
I'm just feeling scared
and am talking to hopefully make this issue "aware"
because too many don't dare to share.
People pay "less" for me cause my skills have less "worth."
I am a criminal and now I must do "time"
but someone please tell me
what was my crime?
I was in the World Trade Center 9/11.
But now I should not travel.
I'm considered a "flight risk"
Again I pay the price for something I did not do.
The rejection persists.
I'm an "American citizen" that does not exist.
Drug dealers have better luck than mine.
The USA adjusts their status quickly
while I have to wait in line.
Their "business accounts" buys them a green card
while my time and life here are of no value
I must defend myself now while they just want to argue.
After finishing elementary school,high school,
college, plus two more years of education
Apparently my time here is up.
I already spent all that I could growing up here
and now my "American hope" has been replaced by fears.
Like a sponge I've been squeezed for all that I have
so now America tells me "Get out of here this isn't your flag."
I must come forward even though you say I have no rights.
I still have a voice although I cannot appeal.
These crimes aren't imaginable,
today it is clear to me that all of this is real.
I'm in an abusive relationship with the United States.
To remain here I must be like the "average citizen".
If I discovered the cure to cancer and the cure to Aids
I'd be so lucky to be granted the right to stay.
You can stay as an artist,
if you have an Oscar and Grammy on your night table
The US President or the "master" might welcome you "later."
This is the "silent" World War III.
My identity is tarnished and very confused.
I feel like a soldier for the United States,
boasting stars and medals to show my "pride"
but my comrades are shooting at me,
have I been defending nothing but lies?
Why should I be a criminal of birth,
when I didn't have a choice?
Now you're threatening to deport me like a mother giving away her child,
but I wasn't raised to be abandoned into the wild.
This war cannot go on forever.
My "American" spirit has been killed.
I'm being severely punished all in the name of justice and free will.
Oh America, how I cry for you today.
After growing up "American" and learning everything I know
I'm now questioning was it all true?
Cause now I'm your criminal and you want nothing to do with me
whatever happened to the land of the free?
My marriage to your US citizen did not work out.
Now I'm the one on trial.
I'm sick and tired of defending my case.
The laws tease me and I'm being treated with hate.
You've cashed in on my expensive INS applications
but I've gotten nothing but years of rejection.
I get a letter without even the courtesy of an explanation.
But to the republic for which it stands. one nation, under God,
indivisible for liberty and justice for all (who are born in the United States)
Everyone else has no worth.
What a tough lesson I've spent my whole life trying to learn.
A citizen of nowhere on planet earth.
I realize I'm just a criminal,
a criminal of birth.
About Elaine Mercedes Mendoza
I'm a creative soul with a strong desire to help others through my travel experiences. I quit a six figure income job in 2015 to travel the world and tell you about it. Most importantly, I can teach you how you can do it too.  Life is too short. Make the most of it. We all have pain, joy, and the common thread LOVE. Traveling is not about having a lot of money, it is about knowing HOW to make it happen.
Official Blog FinallyElaine.com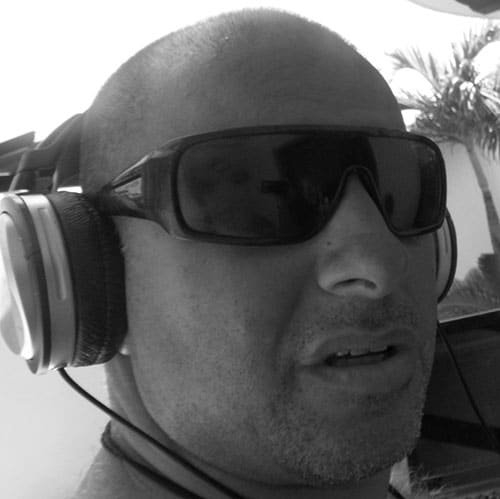 Johnny Punish founded VT in 2004.  After 20 years at the helm, he "retired" from the daily operations in late 2023 passing the ball over to the new owner of VT, Chief Justin Time.   He now writes for VT as "Writer Emeritus".  He is also a global citizen eco-activist, visionary, musician, artist, entertainer, businessman, investor, life coach, podcast host, and syndicated columnist.  
Punish is an ethnically cleansed Palestinian-American whose maternal family was evicted from their home in Haifa, Palestine in 1948 by Irgun; a Euro-Zionist Settler Terrorist Group.  The family became part of the over 1,000,000 Palestinians who are Al-Nakba refugees (The Catastrophe).  The family fled to Beirut Lebanon for 13 years eventually emigrating to the USA in 1961 via a Brasilian passport obtained by his Palestinian Brasilian-born grandmother (In the early 1900s, the family was sent to Sao Paolo Brasil as guest workers in the mining industry.  Punish's father is Italian-American from New York City.  Punish's paternal great-grandparents emigrated to the USA from Naples Italy and Marineo in Sicily in the 1890s.  Punish was born in the Bronx, New York in 1963.
Punish was educated at the University of Nevada Las Vegas (1980-81) and California State University Fullerton (1981-1984) with studies in accounting and business. Before the "internets" had been invented, he owned and ran (5) national newspapers in the United States of America from 1987-1998.  From 2004 to 2023, he owned and managed VT Foreign Policy retiring at the end of 2023.
Punish is also a recording artist.  He has over 100 original songs written. He records and produces music. A member of ASCAP, Punish has several songs placed in feature films. His music is promoted worldwide and played on all digital networks and net radio.
He is also the founder and owner of  Global Thinkers, a freedom media that helps free thinkers create real wealth.
Resources: Facebook –  YouTube – Apple Music – SoundCloud – Spotify –  X (Twitter)
Read Johnny's Full Bio at JohnnyPunish.com >>>
ATTENTION READERS
We See The World From All Sides and Want YOU To Be Fully Informed
In fact, intentional disinformation is a disgraceful scourge in media today. So to assuage any possible errant incorrect information posted herein, we strongly encourage you to seek corroboration from other non-VT sources before forming an educated opinion.
About VT
-
Policies & Disclosures
-
Comment Policy
Due to the nature of uncensored content posted by VT's fully independent international writers, VT cannot guarantee absolute validity. All content is owned by the author exclusively. Expressed opinions are NOT necessarily the views of VT, other authors, affiliates, advertisers, sponsors, partners, or technicians. Some content may be satirical in nature. All images are the full responsibility of the article author and NOT VT.