I have argued elsewhere that the most enduring legacy of the New World Order ideology is essentially contempt for morality and what Kant calls practical reason in the comprehensible universe. Here we are not talking about some kind of conspiracy theory which has no basis in reality. We are talking about a fundamental ideology which continues to have a tremendously powerful influence on the political landscape in America and the Middle East.
So, whenever we mention the New World Order, we are essentially talking about a world in which practical reason is deliberately dismissed or abandoned for political or ideological purposes. We simply cannot avoid practical reason (or morality) precisely because it is the only metaphysical substance that binds us all together as rational human beings. And this logically implies that morality is not relative but objective.
In other words, we can say with certainty that there are some things in this world that are morally, objectively or universally wrong. By objective morality, I do not mean to say what you and I agree is right. In that sense, objective morality cannot be based on mere social contract, as Jean-Jacques Rousseau incoherently argued.
To use to real-world illustrations, objective moral truth simply states that the Israeli settlements in the West Bank are wrong irrespective of what Netanyahu and other Israeli officials believe,[1] liquidating the Palestinians and expelling them from their precious homes in 1948 was wrong regardless of what Israeli officials now propagate,[2] and supporting this essentially diabolical enterprise is wrong despite the fact that the Neoconservatives, Jewish organizations, and even the Trump administration now support it.
As we shall demonstrate at the end of this month when we critique the worldviews of people like Kevin MacDonald, this objective morality cannot be deduced from Darwinian evolution or biology, despite the bold claim by some that morality is the result of biological adaptations. The central question that evolutionary biologists have to answer for us is this: Is morality objective or not?
If it is objective, then Darwin's central thesis must be abandoned. If it is not objective, then there is no way to objectively criticize Zionism or the Neoconservative movement. I will demonstrate in a future article that by clinging to an incoherent system, evolutionary biologists have dug their own philosophical grave, an enterprise which renders their sensible critique of Jewish ideological movements risible.
But this is not limited to just evolutionary biologists. And the Trump administration is a case study here. Throughout his campaign, Trump declared ad infinitum that his administration was going to put America first. But you simply cannot put America first when you are allying with an entity that doesn't want to live by practical reason and that wants perpetual wars all over the Middle East. As my dear friend and colleague Mark Dankof has recently pointed out during an interview with Press TV:
"What we have seen under Mr. Trump is not an 'America first' foreign policy, but an 'Israel first' foreign policy. The fact of the matter is that there are 600,000 Israelis living in 230 illegal settlements in the West Bank.
"There has been a 40% increase in illegal settlements in 2016 at the same time the United States government is handing Israel $10.1 million military aid each single calendar day. Obviously it's clear what is going on here, 54% of American foreign aid goes to Israel, 26% of that allows Israelis to buy weapons from Israeli suppliers and the list just goes on and on."
Dankof grabbed the political bull by the horn when he said: "As long as the US government is controlled by Israeli interests  … [Israel first]  is not only going to continue, but it will also have more tragic consequences… the US will get involved in a wider war in the Middle East."
Dankof is right on target. For Trump to say that Iran is violating the nuclear deal is a categorical lie. As Stephen M. Walt of Harvard has recently shown, there is no factual basis for this at all. Listen to Walt very carefully here, for his essential arguments are worth quoting in full:
"Imagine we were back in 1948. Suppose Joseph Stalin offered to halt the Soviet Union's efforts to develop its own atomic bomb for up to 15 years. As part of the deal, suppose he agreed to let inspectors from the United Nations enter the USSR and monitor all of its nuclear facilities.
"Suppose he'd even said these U.N. officials could also inspect other Soviet facilities, provided they had valid reasons to suspect proscribed activities were occurring there.
"To sweeten the offer even more, imagine Stalin said he would also give up a substantial portion of the enriched uranium the USSR had already accumulated, leaving it well short of the amount needed to make a bomb. What did he want in exchange? Just some economic concessions to help rebuild the war-ravaged Soviet economy.
"In making this offer, suppose Stalin insisted on retaining the capacity to enrich uranium for peaceful purposes (such as power reactors or medical uses). And let's also suppose he made it clear he wasn't going to withdraw the Red Army from Eastern Europe or stop trying to spread communism in other parts of the world. The Cold War would go on, in short, but the Soviet Union would not be a nuclear weapons state for as long as the agreement remained in force.
"It is hard to believe the paranoid Soviet dictator would ever make such an offer, of course. But if he had, do you think Harry Truman, George C. Marshall, and Dean Acheson would have embraced it? You bet they would. And had that deal been in place in 1953, Dwight D. Eisenhower and John Foster Dulles would have moved heaven and earth to keep it in force.
"The reason is obvious: this deal would have kept the USSR from getting atomic weapons until the early 1960s (at least) and made it far less likely that Moscow would surprise us with a sudden demonstration test (as it did in 1949). At a minimum, this arrangement would have extended the warning time surrounding any future Soviet effort to break out and race to the bomb.
"To be sure, the counterfactual scenario sketched above is almost unimaginable. Nonetheless, it reminds us how bizarre, short-sighted, and unrealistic the renewed campaign against the Iran nuclear deal is. For in fact, Iran agreed to essentially the same terms I sketched above, thereby removing the possibility of becoming an active nuclear weapons state for at least 15 years. Yet even though this deal is very much to America's advantage — and to the benefit our main regional allies — the same critics continue to snipe at it."[3]
The warmongers are rejecting a reasonable and peaceful deal because practical reason is not part of their foreign policy. They are also rejecting reasonable solutions because those solutions are obviously not consistent with what the Israeli regime has been doing in the Middle East and elsewhere.
Iranian officials have tried to reach out to the US for decades,[4] but because the Israeli regime and the Neoconservatives want the United States to get into a bloody conflict with Iran, the Trump administration is doing its best to please people like Benjamin Netanyahu.
This is one reason why former CIA officer Philip Giraldi has recently said that "America's Jews are driving America's wars." Former CIA officer Valerie Plame Wilson came to the same conclusion. Wilson happens to be Jewish, but that didn't stop the war machine to call her an anti-Semite.[5]
"Just FYI," she said, "I am of Jewish decent. I am not in favor of war with Iran, or getting out of the Iran nuclear treaty. There are simply 3) too many who are so ready to go to war. Haven't we had enough for awhile?"
Wilson received a strong backlash from the Neocon talking heads, and finally she recanted. She said:
"OK folks, look, I messed up... I'm not perfect and make mistakes. This was a doozy. All I can do is admit them, try to be better, and read more thoroughly next time. Ugh."
What she was basically saying was this:
"OK folks, truth is not a pleasant thing, and I realize that I'm being placed in the lion's den here. So, in order for me to escape, I have to deny whatever I said about perpetual wars in the Middle East. What I said was actually based on true historical accounts, but, as the saying goes, facts are stubborn things.
"No serious scholar will deny what I said, but the Powers That Be will deny the historical data which conclusively show that the Neoconservative movement, which by the way is a Jewish ideological enterprise, is driving America to wars."
---
[1] For a recent development, see "Israel to approve construction of thousands of new settlement units," Middle East Monitor, September 29, 2017; for historical accounts, see Ilan Pappe, The Biggest Prison on Earth: A History of the Occupied Territories (Oxford: One World Publications, 2017).
[2] See Ilan Pappe, The Forgotten Palestinians: A History of the Palestinians in Israel (New Haven: Yale University Press, 2011); Ten Myths About Israel (New York: Verso, 2017).
[3] Stephen M. Walt, "The Case Against The Iranian Nuclear Deal is One Big Lie," Foreign Policy, September 11, 2017.
[4] Trita Parsi, Treacherous Alliance: The Secret Dealings of Israel, Iran, and the United States (New Haven: Yale University Press, 2008); A Single Roll of the Dice: Obama's Diplomacy with Iran (New Haven: Yale University Press, 2011); Losing an Enemy: Obama, Iran, and the Triumph of Diplomacy (New Haven: Yale University Press, 2017); Gareth Porter, Manufactured Crisis: The Untold Story of the Iran Nuclear Scare (Charlottesville: Just World Books, 2014).
[5] James Kirchick, "Valerie Plame's Real Blunder," Tablet, September 25, 2017.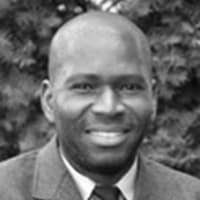 ATTENTION READERS
We See The World From All Sides and Want YOU To Be Fully Informed
In fact, intentional disinformation is a disgraceful scourge in media today. So to assuage any possible errant incorrect information posted herein, we strongly encourage you to seek corroboration from other non-VT sources before forming an educated opinion.
About VT
-
Policies & Disclosures
-
Comment Policy
Due to the nature of uncensored content posted by VT's fully independent international writers, VT cannot guarantee absolute validity. All content is owned by the author exclusively. Expressed opinions are NOT necessarily the views of VT, other authors, affiliates, advertisers, sponsors, partners, or technicians. Some content may be satirical in nature. All images are the full responsibility of the article author and NOT VT.