…by Jonas E. Alexis

Israeli Defense Minister Avigdor Lieberman has just announced that "Assad has emerged victorious in the battle," which is another way of saying that the Israelis are getting their butts kicked in Syria by Russia, Iran, Hezbollah, and indeed the Assad government. Lieberman continued to lament:
"Suddenly, everyone wants to get closer to Assad. I see that there is now a long line of countries applauding and wooing Assad, including Western (and) moderate Sunni Muslim (states)."
The Agence France-Presse stated: "Assad's fortunes have changed dramatically since Russia launched a military intervention to shore up his forces in 2015 and he now appears well on top after a series of key victories."
What is Israel's next diabolical move? Well, they have asked the United States, their favorite puppet, to step up their ideological game. Lieberman declared: "We hope that the United States will be more active on the Syrian front and in the Middle East in general. We are on the northern front against the Russians, Iranians, Turks and Hezbollah."
Lieberman added that the Israelis are getting creamed "24 hours a day, seven days a week."[1] He moved on to say that "in spite of everything, Assad is winning the battle."[2]
Sad day for Lieberman. In his view, the Israelis should have liquidated Assad by now. Syria should have been overtaken by ISIS and other terrorist cells. Instead, Assad is still rising from the ashes and challenging two of the most powerful and diabolical forces in the world: the Israeli regime and the United States of America.
Lieberman proved again and again that the Ayatollah Khomeini was right. Lieberman said: "The United States has quite a few challenges of their own, but as a trend, the more active the US is, the better."[3] In other words, Lieberman wants to use the United States to do his dirty work once more, and that again vindicated Khomeini, who actually had the prophetic vision to denounce the United States as "the great Satan."
Khomeini articulated the term the "Great Satan" in 1979 largely because he himself witnessed what "international Zionism" was doing to several countries in the Middle East and the West. We must keep in mind that the Anglo-American coup in Iran took place in 1953, and it seemed to vindicate what Khomeini was saying.
"There is no crime America will not commit in order to maintain its political, economic, cultural, and military domination of those parts of the world where it predominates," Khomeini said back in 1979.[4] "By means of its hidden and treacherous agents [i.e., the Neoconservatives and other warmongers], it sucks the blood of the defenseless people as if it alone, together with its satellites, had the right to live in this world. Iran has tried to sever all its relations with this Great Satan and it is for this reason that it now finds wars imposed upon it."[5]
This uncomfortable but true statement is still relevant today. The fact that Khomeini brought "international Zionism" to the fore indicates that his target was not decent Americans who virtually have no clue of what is really going on; Khomeini's target was, well, "international Zionism," which we all know has sucked the blood out of Palestinian men, women and children and spit out the human bone.
"International Zionism" is hopelessly trying to do the same thing in Syria, but thanks to Russia, Iran, and Hezbollah, the Israeli regime and indeed its puppet are facing a formidable challenge. Russia has just critically injured leader of Al-Nusra, Abu Mohammad al-Julani.[6] This is another bad news for the Israeli regime, which has been supporting these terrorist groups since the war in Syria.
---
[1] "'Faced with Russians & Iranians 24/7': Israel calls for US to be more active in Syria," Russia Today, October 3, 2017.
[2] Ibid.
[3] Ibid.
[4] Quoted in E. Michael Jones, "The Great Satan and Me: Reflections on Iran and Postmodernism's Faustian Pact," Culture Wars, July/August, 2015.
[5] Ibid.
[6] "Al-Nusra leader gravely injured by airstrike, 12 commanders killed – Russian MoD," Russia Today, October 4, 2017.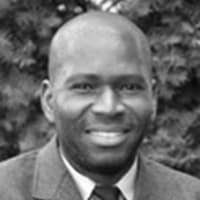 ATTENTION READERS
We See The World From All Sides and Want YOU To Be Fully Informed
In fact, intentional disinformation is a disgraceful scourge in media today. So to assuage any possible errant incorrect information posted herein, we strongly encourage you to seek corroboration from other non-VT sources before forming an educated opinion.
About VT
-
Policies & Disclosures
-
Comment Policy
Due to the nature of uncensored content posted by VT's fully independent international writers, VT cannot guarantee absolute validity. All content is owned by the author exclusively. Expressed opinions are NOT necessarily the views of VT, other authors, affiliates, advertisers, sponsors, partners, or technicians. Some content may be satirical in nature. All images are the full responsibility of the article author and NOT VT.