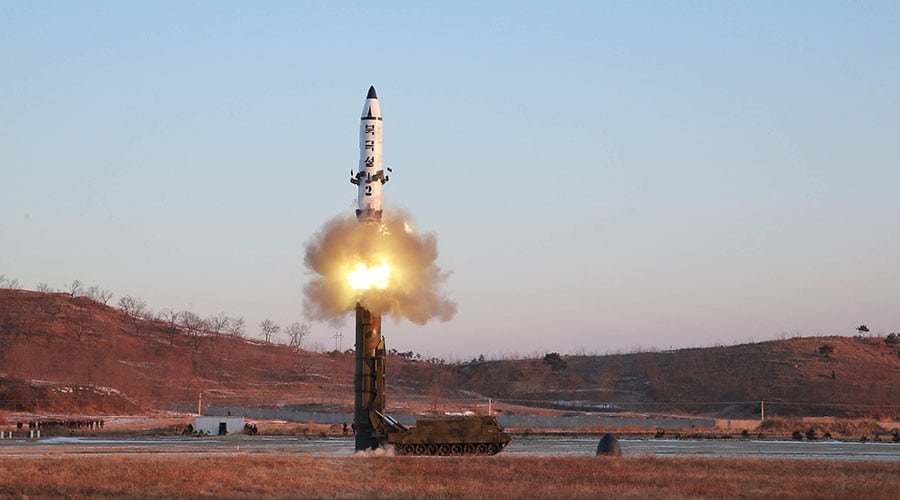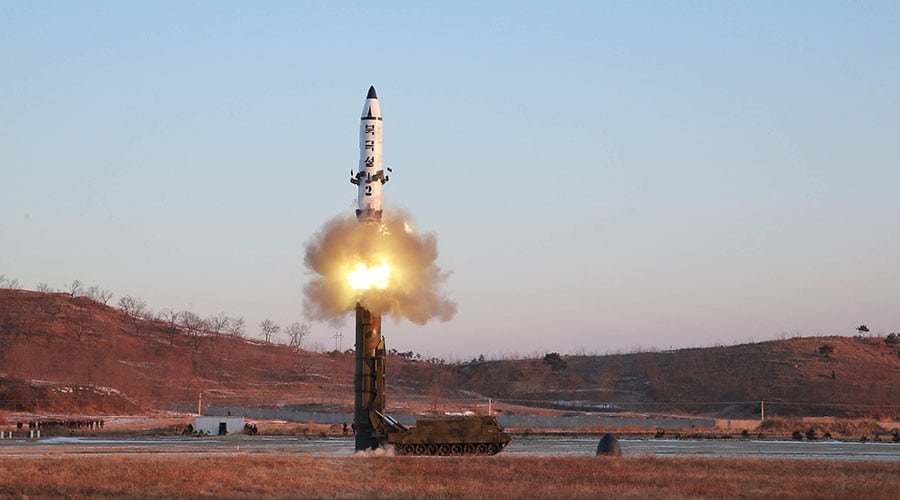 … from Russia Today,  Moscow
[ Editor's Note: VT is now getting confirmation by world leaders on our early editorial position that Trump's threats to bail out of the nuclear deal would have a huge negative effect on anyone in the future wanting to put a multi-year effort into making a nuclear deal, just to see it undone in a future political campaign, being used as a wedge issue.
In Trump's case his focus group studies showed his so-called heartland supporters had been hyped up on Muslim fear porn, and that going after the Iran deal would resonate well with them. It would also be a "two-fer", as it would be a slap-down to Obama to the joy of all those he had made unhappy, who wanted some payback.
We are big believers in chaos theory here at VT, where overt geopolitical measures are replaced with the more subtle "creating the conditions" for what you want to happen, but where you don't have your fingerprints on it when it does.
This can apply to Trump's wanting to tank the Iran deal, knowing that it would make negotiating new nuclear reduction deals impossible, because that is what the Deep Staters really want. They want to have to that to use as a permanent threat to exploit in a number of ways – primarily to assure big defense budgets "to protect" people.
Would they be that evil? You bet your booties they would be. They always have been. And they have been getting away with it, getting stronger and more aggressive as we predicted after the 9-11 fiasco, where a country on its knees accepted a 9-11 commission hearing with no testimony under oath without a whimper.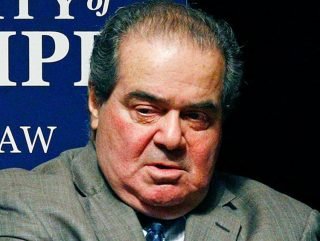 No law enforcement, security or intelligent trade group forum spoke out against it. We saw an across-the-board submission, so the public had nowhere to turn for rallying around the flag, as happened with the Vietnam war protests, the heart of which were the former draftees on college campuses in large numbers.
Gordon had 7000 with him at Michigan State, and when a protest rally was called, so many protesters showed up that there was never any issue of them being roughed up by the campus police.
The next big outrage example came when the War on Terror was rolled out, but which actually became a War "of" Terror, for which the evidence is now overwhelming, and the institutional and public reaction to it as underwhelming as with 9-11.
A mini-example of this was Justice Scalia dying under mysterious circumstances, but where all of the safeguards put on the books after the Kennedy assassination and the botched autopsy were disregarded without a whimper from anyone in the media, legal or academic communities, but for VT – one hell of a sad state of affairs… Jim W. Dean ]
Jim's Editor's Notes are solely crowdfunded via PayPal – JimWDean@aol.com
This includes research, needed field trips, Heritage TV Legacy archiving, and more – Thanks for helping out
*
–  First published  …  October 09,  2017  –
German Foreign Minister Sigmar Gabriel has warned the US against breaking the nuclear deal with Iran, since it would make North Korea unlikely to agree to any international deals concerning its nuclear program.
"Our big concern is, with regard to North Korea, that it is very unlikely the North Korean dictatorship is ready to agree to an international agreement to renounce the building of nuclear weapons if the only agreement in the world that has allowed such a renunciation is at the same time called into question," Reuters quoted Gabriel as saying.
Going back on the deal would also worsen the international security situation, Gabriel stressed.
According to Gabriel, Berlin is ready to increase diplomatic pressure on Iran, but "we do not want to see this agreement damaged."
Gabriel has repeatedly urged the US to comply with the deal, stressing that breaking it would only jeopardize international security. On Sunday, he said that the "world will change" if Washington backs out of the agreement, since it would mean the US "replacing the rule of law with the law of the strongest."
The nuclear deal with Iran, officially known as the Joint Comprehensive Plan of Action (JCPOA), was signed in 2015 by the P5+1 group (China, France, Germany, Russia, the UK, and the US) and the European Union. While Tehran agreed to limit its nuclear program for 15 years, the international community promised to ease the pre-existing sanctions imposed on the country.
On Monday Gabriel echoed the statement made in September by Russian Foreign Minister Sergey Lavrov, after the UN General Assembly in New York.  Lavrov urged the US to resolve issues with Iran through channels specifically designed for this purpose, and to abstain from attempts to bring down the nuclear deal with Tehran.
"The [Iran] program is in a state of completion; it was approved in a UNSC resolution, and dissecting this program equates to destroying everything achieved. Everyone understands that," he said. "If the agreement on the Iranian nuclear problem fails, North Korea will say: why should we negotiate with you, if you're unable to do so?" he asked.
*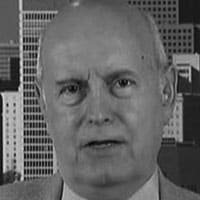 Jim W. Dean is VT Editor Emeritus.  He was an active editor on VT from 2010-2022.  He was involved in operations, development, and writing, plus an active schedule of TV and radio interviews.  He now writes and posts periodically for VT.
ATTENTION READERS
We See The World From All Sides and Want YOU To Be Fully Informed
In fact, intentional disinformation is a disgraceful scourge in media today. So to assuage any possible errant incorrect information posted herein, we strongly encourage you to seek corroboration from other non-VT sources before forming an educated opinion.
About VT
-
Policies & Disclosures
-
Comment Policy
Due to the nature of uncensored content posted by VT's fully independent international writers, VT cannot guarantee absolute validity. All content is owned by the author exclusively. Expressed opinions are NOT necessarily the views of VT, other authors, affiliates, advertisers, sponsors, partners, or technicians. Some content may be satirical in nature. All images are the full responsibility of the article author and NOT VT.