by  Gordon Duff, … with New Eastern Outlook, Moscow
[ Editor's note: This is another VT – Gordon classic. No one currently employed in corporate media would dare write such a thing. And that is not because of what the bad guys would do to them, but the layer of bosses that would call them in and ask them, "Have you lost your mind, do you think you can put us all at risk, to be crushed under the steamroller for your "Don Quixote" exercise?"
The tragedy is not so much the huge number of people engaged in all of these horrors, but that we have so many on the taxpayer payroll in military, intelligence and security defense, politics, law enforcement and the judiciary who generally know about it, and do nothing.
As Shakespeare once wrote, and oh so true, "Aye, there's the rub". Professional organizations of every description have turned away from lifting a finger for taking on the house cleaning job that needs to be done.
If there were some, that job would now be even more dangerous, because as Gordon will lay out below, the huge contractor outsourcing after 9-11 – something we can see was part of 9-11 itself – has given the "uber-monsters" a powerful veil of immunity by classifying their nefarious activities as "national security" activity which cannot be exposed without great harm to the country.
One of the best examples of this is how the industrial-scale Israeli espionage that has gone on in the US is handled by hiding it from public view. When is the last time you remember the FBI agents' association threatening to expose the coverup if they were not allowed to do their jobs and bust up all the Israeli networks?
Fortunately there are many individuals and pockets of loyal Americans who are fully aware of what is going on. To put it simply, they are under-resourced. They work at great risk just to keep the candle of hope burning that such resources will emerge before it is game over, which many defeatists say is already here.
I remember in my 20s, with my first exposure to WWII atrocities, where only the Nazi participation was widely publicized, and for only one class of victims, you know who. I was struck by the cooperation of victims walking to pits filled with bodies to take their turn, wondering why didn't they make one last desperate attempt to go at their executioners.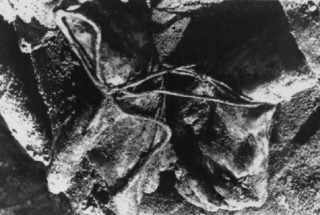 Later I found one example in the Katyn Forest massacre, something missed initially. Some of the buried bodies had their great coats pulled up over the backs of their heads and tied around their heads. It was many years later before someone noticed that those buried in this fashion were all the age of cadets; and I instantly knew what had happened.
The trucks of the victims were unloaded a good distance from the execution ground so the pistol execution firing would not scare the condemned men who were thinking that they were just being transferred.
But as they walked the few miles to their last stop, the shooting could be heard; and these cadets began shouting for those behind to make a run for it. They had their coats wrapped around their heads to prevent them from doing this.
I share this with you as a sad but true historical lesson – that sometimes only the young have the instinct for survival that rest of us do not, that life is so precious that even a one-in-a-thousand chance to save it must be taken, out of respect. I hope such young people are living among us now, as they may be the only chance we have… Jim W. Dean ]
Jim's Editor's Notes are solely crowdfunded via PayPal – JimWDean@aol.com
This includes research, needed field trips, Heritage TV Legacy archiving, and more – Thanks for helping out
*
– First published … October 14, 2017 –
Hundreds of thousands travel freely among us, some even live as our neighbors, teach in our schools, borrow from our banks. They are war criminals, they have murdered, raped, run narcotics, been involved in arms and sex trafficking and are, in some cases, honored as heroes. Leading the list are "regime change" factories under the mercenary flag of Google Corporation's "Jigsaw" 20,000 man army tasked with, according to their website, bringing American style democracy to everyone.  Did they add, as they should well have, "even if we have to murder every last one of them in the process?"  We begin:
Who are these individuals, those brutalized by war, those who murder children, who wipe out villages, who arm and aid ISIS or run heroin out of Afghanistan?
Who are those who have strafed the beaches of Gaza, gunning down running children or driven bulldozers over huddling families? Let us take a quick look.
Today the US is considering blacklisting the Iranian Republican Guards who have been fighting ISIS for years. This is Trump of course – infamous fraudster whose endless coffers have silenced dozens, even hundreds of sex assault victims. He is the "decider."
When I served in Vietnam as a Marine, I expected to be blacklisted from travel after returning. Units I served with were accused of murdering civilians, and some of those I served with abused civilians though when I was present; I physically intervened on more than one occasion.
As a low-ranking non-commissioned officer, I couldn't be everywhere, and the orders to kill civilians came from the top, from Annapolis grads who stressed body counts and not asking embarrassing questions. Thus, I was surprised when I was never questioned, never put under prohibition, never asked to account for my actions where millions of innocents had been slaughtered.
I see not just the same thing today, I see so much worse. There is no question that the US is involved in, as with Vietnam, pushing brutal dictatorships on freedom-loving people around the world. We did it in Afghanistan; we did it in Iraq; we tried it in Syria and, by my own accounts, we are still aiding ISIS, still trying to subject millions to brutal slavery.
We are doing it in nation after nation – perhaps in every nation.
How many Americans are involved? It used to be only military. Now contractors are involved – tens of thousands, up to 400,000, some American paid, some paid by Saudis or big corporations. They operate everywhere, stealing oil and minerals, running human slaves, overseeing the world's drug trafficking, all fully partnered with governments, able to move at will across any border, running private airlines, running torture prisons, concentrations camps, leaving behind endless mass graves of their victims and no questions asked.
Then there are the insidious tech companies, something we will get into later, who set a new standard of evil.
Long ago, America turned a blind eye to those who choose to fight for Israel. The big lie, that Israel had been attack by Arabs in 1967, sent so many to train and fight, not knowing the whole thing was a farce, fiction and propaganda.
Decades later, Americans train in Israel; they come back, like Jonathan Pollard, one of thousands, to spy on America, to continue to serve their "foreign princes," as long prohibited by the constitution. While in Israel, they ethnically cleanse; they man sniper towers; they bulldoze homes; or, less well known, they train ISIS, supply them with intelligence and even command their units in the field.
When they return to the US, their crimes are honored, never punished; and their clear violation of US law is forgiven, never questioned, even if, as is suspected to be the case, they continue to serve a foreign master while enjoying American citizenship.
For others, the "contractors," American-trained military serve around the world for a series of criminals and despots, engaged in unspeakable brutality for fat paychecks. Worst of all is Erik Prinz, now candidate for US Senate in Wyoming, whose Blackwater Group in its various guises has been the worst of the worst.
Each nation has their mercenaries, their war criminals, those who recruited ISIS fighters from 80 nations, who gave them travel papers, who supplied their modern American weapons, who protected them and their businesses. ISIS partnered with a dozen governments, Turkey, Jordan, Ukraine, Egypt, Saudi Arabia, Qatar, the UAE, Romania, Bulgaria, Azerbaijan Georgia, India, Britain, Germany, Poland and others.
The American planes that supplied air cover for ISIS, where are those pilots? The Israeli and Turkish pilots as well? Who flew the helicopters that moved ISIS from place to place? Who sold them the Raytheon missiles? How were they delivered?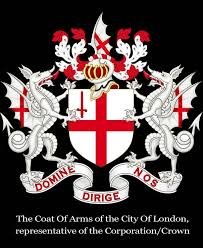 When ISIS stole entire factories and billions in antiquities, who marketed it all, who profited, who ran the London auction houses? Who sent 12,000 oil trucks, more than half formerly licensed for American roads, to Iraq and Syria to move oil for ISIS? Did anyone ever suspect that ISIS was also Exxon, BP, Halliburton or Bechtel? We did.
Let's talk about the Kurds who guarded the ISIS oil trucks as they loaded and drove through the capitol of Erbil and through Kurdish-held Duhoc, right into Turkey? Everyone involved is a terrorist – why are none of them blacklisted?
Americans who served in Afghanistan all saw the drug traffic there, watched the poppy fields planted, the fertilizer and irrigation projects by USAID that addicted and killed millions around the world. Where did the money go?
When the Panama Papers was published, why were records of the drug money included, money that included dozens of top US officials along with the few listed in Pakistan?
There are darker secrets, trade in nuclear material, in secret German submarines, looted economies, phony banks – real stories a hundred times worse than internet rumors, all true, all easily proven.
How about the spying going on, not just the monoliths of Google and Facebook, the real Mossad and CIA, a thousand times worse. What they do on a daily basis would make Orwell choke on his understatement. When can we blacklist them, loot their stolen riches, return the freedoms taken, restore human rights, human privacy and freedom of thought?
Why don't we begin in earnest? Blacklisting is hardly enough.
Gordon Duff is a Marine combat veteran of the Vietnam War that has worked on veterans and POW issues for decades and consulted with governments challenged by security issues. He's a senior editor and chairman of the board of VT, especially for the online magazine "New Eastern Outlook."
*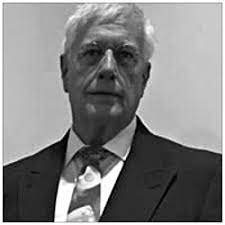 Gordon Duff posted articles on VT from 2008 to 2022. He is a Marine combat veteran of the Vietnam War. A disabled veteran, he worked on veterans and POW issues for decades.
Gordon is an accredited diplomat and is generally accepted as one of the top global intelligence specialists. He manages the world's largest private intelligence organization and regularly consults with governments challenged by security issues.
Duff has traveled extensively, is published around the world, and is a regular guest on TV and radio in more than "several" countries. He is also a trained chef, wine enthusiast, avid motorcyclist, and gunsmith specializing in historical weapons and restoration. Business experience and interests are in energy and defense technology.
ATTENTION READERS
We See The World From All Sides and Want YOU To Be Fully Informed
In fact, intentional disinformation is a disgraceful scourge in media today. So to assuage any possible errant incorrect information posted herein, we strongly encourage you to seek corroboration from other non-VT sources before forming an educated opinion.
About VT
-
Policies & Disclosures
-
Comment Policy
Due to the nature of uncensored content posted by VT's fully independent international writers, VT cannot guarantee absolute validity. All content is owned by the author exclusively. Expressed opinions are NOT necessarily the views of VT, other authors, affiliates, advertisers, sponsors, partners, or technicians. Some content may be satirical in nature. All images are the full responsibility of the article author and NOT VT.