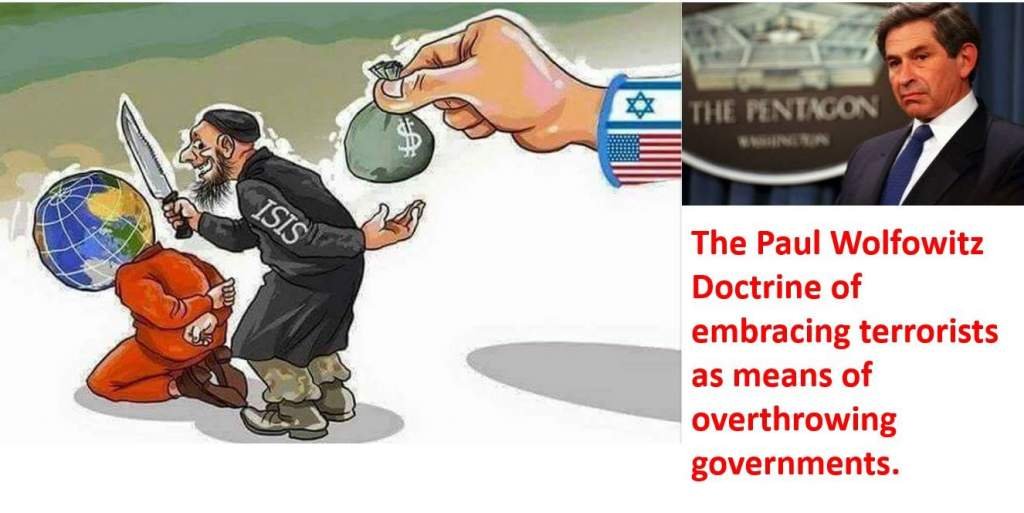 …by Jonas E. Alexis

In 1973 Irving Kristol, the godfather of the Neoconservative movement, made a stunning statement which is still relevant to understanding the Israeli influence in US foreign policy. Kristol said:
"Senator McGovern is very sincere when he says that he will try to cut the military budget by 30%. And this is to drive a knife in the heart of Israel… Jews don't like big military budgets. But it is now an interest of the Jews to have a large and powerful military establishment in the United States…
"American Jews who care about the survival of the state of Israel have to say, no, we don't want to cut the military budget, it is important to keep that military budget big, so that we can defend Israel."
Read the statement again very carefully. A big military budget, said Kristol, is only good for Israel, not America or much of the Western World. In other words, precious American soldiers who go to the Middle East to fight so-called terrorism are just working for Israel, not for America.
So, whenever the Neocons use words such as "democracy" or "freedom," they are essentially conning decent Americans to support Israel's perpetual wars. John Tirman, Principal Research Scientist and Executive Director of the Center for International Studies at Massachusetts Institute of Technology, is saying similar things in his book The Death of Others.[1]
In fact, warmongers like Henry Kissinger do not consider American soldiers as decent human beings. Kissinger said very explicitly that military men are "dumb, stupid animals to be used as pawns in foreign policy."[2]
People like Kissinger have been killing those "dumb, stupid animals" like chickens in the Middle East for decade. Keep in mind that at least 4,486 American soldiers have already lost their precious lives in Iraq.[3] At least 6,845 Americans died and 900,000 were wounded in Iraq and Afghanistan.[4] In the space of eight years alone, the Iraq war has taken the lives of at least 116,000 civilians.[5] Under Obama, at least 2,500 Americans died in Iraq and Afghanistan.[6] And what have those soldiers received in return? Well…
"The wars in Afghanistan and Iraq have produced more disability claims per veteran than other wars on the books, including Vietnam, Korea and World War II. While Vietnam extracted a far higher death toll – 58,000 died in that war – the total number of documented disabilities suffered by recent veterans is approaching that of the earlier conflict, according to VA documents."[7]
This is just the tip of the iceberg. If you think that Zionist project has always been in the business of rebuilding countries it has literally destroyed, think again. Tirman writes:
"The money that did finally arrive in Afghanistan, if not siphoned off by President Karzai and his allies, frequently aided American or other foreign contractors who were in some cases doing the work Afghans could do. Even the best intentions were skewed. 'Instead of giving aid money for Afghan schools to the Ministry of Education, for example, the U.S. Agency for International Development (USAID) funds private American contractors to start literacy programs for adults,' wrote Ann Jones, a veteran of Afghan reconstruction. 'As a result, Afghan teachers abandon the public schools and education administrators leave the Ministry for higher paying jobs with those contractors, further undermining public education and governance.'
"In several locales, the contractors and USAID workers felt compelled to spend money faster than it could usefully be absorbed; private American firms would not get renewed contracts if their financial 'burn rate' left over funds at the end of the year, leading to shoddy workmanship and other waste. Frequently, outright fraud and failed projects were the result. To a troubling extent, Afghanistan also witness the uneasy marriage of security and development–projects like building roads but were essential to the U.S. military.
"The failure of both security and development in Afghanistan is attributable to the social and political dynamics that were misread by U.S. officials…By framing the deaths of innocents as mistakes, the U.S. sought to avoid the deeper moral and legal questions as to whether it was attacking legitimate military targets; whether such actions satisfied the proportionality rule; and whether its ground forces were placing themselves at sufficient risk in order to mitigate the horrors of war for innocent civilians.'
"The typical story was a U.S. warplane or helicopter killing 'terrorists' that turned out to be no more than civilians at a social gathering. A dispute over who was killed and why would occasionally be visible in the Western press, with villagers claiming civilians were the victims and the military spokesman insisting they were terrorists. Evidence would be brought forward, typically by eyewitnesses, and the American or NATO commanders would retreat to the safe confines of ordering an investigation into the 'tragic incident.'"[8]
————————————————-
Neocon hawks like Max Boot know that American soldiers are dying by the thousands for Israel. As a result, Boot proposed what seemed to be a diabolical project in 2005, and here it is:
"The military would do well today to open its ranks not only to legal immigrants but also to illegal ones and, as important, to untold numbers of young men and women who are not here now but would like to come.
"No doubt many would be willing to serve for some set period in return for one of the world's most precious commodities — U.S. citizenship."
Did you catch that? The U.S. military should open its ranks to everyone, both legal and illegal, so that they can go ahead and die in the Middle East. Boot never told the American people about the cost of this diabolical plan. He never told people that no country on earth can survive with that principle.
What we are seeing here is that the deaths of American soldiers in the Middle East aren't enough for Boot. He has to enlist other Goyim in his essentially Talmudic plan. If people like Max Boot aren't dangerous to America and much of the world, then no one is. It was good that Tucker Carlson told Boot to pick up a decent job like house painting.
---
[1] John Tirman, The Deaths of Others: The Fate of Civilians in America's Wars (New York: Oxford University Press, 2011).
[2] Quoted in Bob Woodward and Carl Bernstein, The Final Days (New York: Simon & Schuster, 1976), 194.
[3] H. A. Goodman, "4,486 American Soldiers Have Died in Iraq. President Obama Is Continuing a Pointless and Deadly Quagmire," Huffington Post, November 17, 2014.
[4] H. A. Goodman, "6,845 Americans Died and 900,000 Were Injured in Iraq and Afghanistan. Say 'No' to Obama's War," Huffington Post, February 12, 2015.
[5] David Blair, "Iraq war 10 years on: at least 116,000 civilians killed," Telegraph, March 15, 2013.
[6] Tessa Stuart, "Some 2,500 Americans Have Died in Afghanistan and Iraq Under Obama," Rolling Stone, May 30, 2016.
[7] Chris Adams, "Millions went to war in Iraq, Afghanistan, leaving many with lifelong scars," McClatchy Newspapers, March 14, 2013.
[8] Tirman, The Deaths of Others, 272.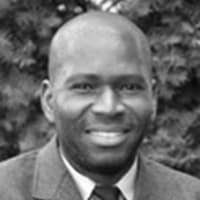 ATTENTION READERS
We See The World From All Sides and Want YOU To Be Fully Informed
In fact, intentional disinformation is a disgraceful scourge in media today. So to assuage any possible errant incorrect information posted herein, we strongly encourage you to seek corroboration from other non-VT sources before forming an educated opinion.
About VT
-
Policies & Disclosures
-
Comment Policy
Due to the nature of uncensored content posted by VT's fully independent international writers, VT cannot guarantee absolute validity. All content is owned by the author exclusively. Expressed opinions are NOT necessarily the views of VT, other authors, affiliates, advertisers, sponsors, partners, or technicians. Some content may be satirical in nature. All images are the full responsibility of the article author and NOT VT.