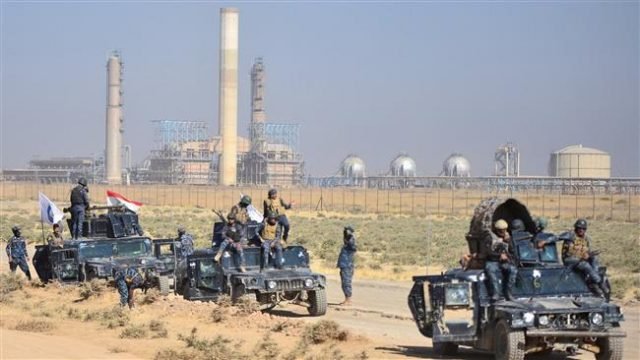 … by Press TV,  Tehran
[ Editor's Note: The Iraqi army has established control over the south Kirkuk areas that were officially outside the Kurdish autonomous zone and were majority non-Kurdish. It appears the Peshmerga have decided not to fight Baghdad over what the world would clearly see as an act of conquest if it did.
We have already watched the Syrian Kurds, under the guise of fighting ISIS, grab the oil wealth in the Arabic areas of eastern Deir Ezzor and openly claim they aim to keep them, which ties US forces into their war of conquest inside Syria. This is doing exactly what ISIS wanted to do – to set up a new state with the economic resources to sustain it.
The US claim, no matter how often stated, that it is engaged in an anti-terrorism war in Syria, is now exposed as a total fraud – a fraud that will have long term consequences for the reputation for Pentagon and unfortunately the American military itself.
What we see America doing is trying to salvage what it can of its original plan to Balkanize Syria, despite the Syrian anti-terrorism coalition's success in retaking most of the country, although with much of its infrastructure destroyed by the US coalition.
The issue as to whether the US military is being abused by not only our political leadership, but the Pentagon, in what is really a regime change war-of-conquest endeavor that will have to be reviewed and analyzed as to whether the American people really signed on to have their sons and daughters used like this.
Congress seems fine with it, as is the entire military industrial complex, and it appears many within the military. It may be time to have a discussion about splitting the US military into two commands, one for defending the country against all enemies foreign and domestic, and the other for contract mercenary work, which should in no way be paid for by the American taxpayer.
We then can have our own referendum, after an extensive investigation, as to whether the American people endorse using proxy terrorism as a foreign policy regime change tool. If the endgame in Syria is to allow the Syrian people to decide their future, so should the American people as to how our military will be used, but only after a full disclosure of how it has been abused… Jim W. Dean ]
Jim's Editor's Notes are solely crowdfunded via PayPal – JimWDean@aol.com
This includes research, needed field trips, Heritage TV Legacy archiving, and more – Thanks for helping out
*
–  First published  …  October 16,  2017  –
Iraqi forces have gained control of the main military base in Kirkuk as well as other strategic locations in the oil-rich province from Kurdish fighters.
The operation is carried out to take key areas in the disputed region following last month's referendum held for possible secession of the Iraqi Kurdistan.
Iraq's Joint Operations Command (JOC) said on Monday that "anti-terrorist units" had captured the K1 military base northwest of Kirkuk city following the withdrawal of Kurdish Peshmerga fighters.
The militants moved into Kirkuk in 2014, capitalizing on a quick withdrawal of Iraqi troops from the city amid Daesh assaults. The JOC, which groups all pro-government forces, also said that it was making progress in its operation to "restore security" to Kirkuk.
After the capture of the military base, the Iraqi forces managed to take control of the headquarters for Iraqi state-owned North Oil Company and a nearby refinery from Kurdish forces without fighting. The central government troops also took the nearby Baba Gurgur field from the Kurds.
Despite the ongoing operation, oil and natural gas production from the region is proceeding normally, an official within the Iraqi Oil Ministry said.
"Kurdish leaders, we consider as our brothers, have agreed to hand over control of North Oil and North Gas company facilities who belong to the state," a military commander involved in the operation said.
"We have an agreement with some Kurdish leaders that the oil and gas facilities should stay out of the conflict," the ministry official said. The JOC further noted that the central government forces had gained control of two bridges, two roads and an industrial zone to the southwest of Kirkuk.
The Iraqi troops also took control of a power station, a police station and three areas in the province. The advances came hours after artillery fire was exchanged between Iraqi and Kurdish forces early Monday south of the city.
Tensions are high between the central government in Baghdad and the Kurdistan Regional Government (KRG) over the controversial referendum.
The plebiscite took place on September 25, sparking strong objection from Baghdad. Iraq's neighbors and the international community also voiced concerns about the repercussions of the vote, which was only supported by Israel.
Kurdish leaders have coveted Kirkuk, with some 10 percent of Iraq's oil reserves, for long and described it as part of their proper even as, roughly two-thirds of the city's population are non-Kurd.
*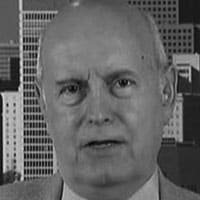 Jim W. Dean is VT Editor Emeritus.  He was an active editor on VT from 2010-2022.  He was involved in operations, development, and writing, plus an active schedule of TV and radio interviews.  He now writes and posts periodically for VT.
ATTENTION READERS
We See The World From All Sides and Want YOU To Be Fully Informed
In fact, intentional disinformation is a disgraceful scourge in media today. So to assuage any possible errant incorrect information posted herein, we strongly encourage you to seek corroboration from other non-VT sources before forming an educated opinion.
About VT
-
Policies & Disclosures
-
Comment Policy
Due to the nature of uncensored content posted by VT's fully independent international writers, VT cannot guarantee absolute validity. All content is owned by the author exclusively. Expressed opinions are NOT necessarily the views of VT, other authors, affiliates, advertisers, sponsors, partners, or technicians. Some content may be satirical in nature. All images are the full responsibility of the article author and NOT VT.