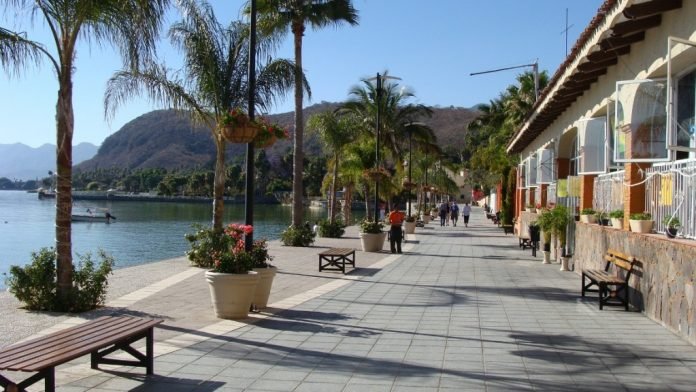 Mexico has always offered arguably the easiest transition to expat life around: Low-cost, conveniently close, friendly locals and plenty of expats—Mexico offers an appealing balance of exotic foreign culture and familiar First-World lifestyle.
Over recent years, crime and insecurity across the border have made headlines—and yes, there are parts of Mexico we don't recommend. But this is a big country…and while the mainstream media may bash Mexico, we've actually noticed a trend of people gravitating there. Seasoned expats, folks who have lived in countries like Costa Rica, Ecuador, and Belize, are moving to Mexico.

After all, there's a reason over 1 million Americans call Mexico home. The cost of living is great—expats report living well for as little as $1,200 a month—and has gotten even better with the weakening of the peso against the dollar in recent years. Your dollars now buy nearly 50% more pesos than they did just a few short years ago. The weak peso also means you can pick up great-value real estate (to buy or rent) for even less than you could a few years ago—an apartment that cost $1,300 to rent in 2014 costs $980 now. Those dollars also go even further when it comes to Mexican healthcare. You can get healthcare that's even better quality than what you're used to and for one half to one third the price to boot.
According to IL's Roving Latin America Editor Jason Holland, who lives on the Riviera Maya, there are first-rate hospitals throughout the country—every major city has one. "Even paying cash at private facilities costs a fraction of what it would in the U.S. Most doctors have received at least part of their training in the U.S. or Europe…and many speak English," Jason says.
English is widely spoken in popular expat spots like Lake Chapala and the Riviera Maya. This makes it easy for you to fit right in. And heck, you can drive down, or fly home for as little as $200 round-trip—so getting home is convenient.
This proximity also makes it an ideal destination for snowbird living, perfect for escaping from the worst of the winter weather. And the diverse selection of climates spread out across this massive country, ranging from hot weather on the beach to spring-like in the highlands, means you're guaranteed to find weather that's perfect for you.
"The cost of living in Mexico allows me to live a fun life on my Social Security check," says San Francisco-native Jack Bramy. Living half a block from the beach in Puerto Vallarta, Jack's not scrimping. "There are great restaurants and tons of cool bars on the malecón (promenade). My rent is $575 a month for a two-bedroom apartment with a great modern bathroom and nice kitchen."
If you prefer to live in the Colonial Highlands, there are the picturesque historic towns like San Miguel de Allende, Guanajuato, and Ajijic on Lake Chapala.
Chicago native Steve Garcia, 67, has lived in Guanajuato for four years. "I live well here on Social Security. My expenses are $1,200 a month, including rent. I have a two-bedroom house with a terraced garden," says Steve. "With the dollar going up I've got 50% more to spend."
After you become a legal resident of Mexico, which is quite easy to qualify for, you can also take advantage of its retiree benefits. Those over 60 get discounts on airline and bus tickets, medical care, museum entrance fees, and much more.
"I love my senior discount card," says expat Marty Kramer who lives in Playa del Carmen. "All Mexican citizens, including resident expats, can get one when they turn 60. With it, I get discounts on almost everything: healthcare, public transportation, groceries, restaurants, hotels, and even some airlines. It's up to the business how much of a discount they offer, but it's usually around 10%."
If you acquire official residence in Mexico, you can get an INAPAM Card—and all the discounts that come with it. These can range from 5% up to 50%. And recent changes in the law now provide an easier and faster path than ever to permanent Mexican residence.
Most retirees qualify for residence by showing they have the funds to support themselves. And—also unusually—Mexico gives you two ways to qualify. You can show monthly income from Social Security or a pension. Alternatively, you can use assets, such as funds in a savings or investment account, to qualify. You don't need to transfer these assets to Mexico; you only need to prove that you have them.
"Life here is easy and relaxed," says IL Mexico editor Glynna Prentice. "And also rich and complex in sensations and experiences. People are friendly and welcoming, their warmth as genuine as the Mexican sun. And roots are deep.
"Whether you're looking at the mighty ruins of Teotihuacan, the face of a local Maya vendor, or the cool patio of a Spanish colonial hacienda, you sense a depth of history and tradition around you.
"Mexico isn't perfect—no place is. But its flaws pale when weighed against the vividness of life here."
Resources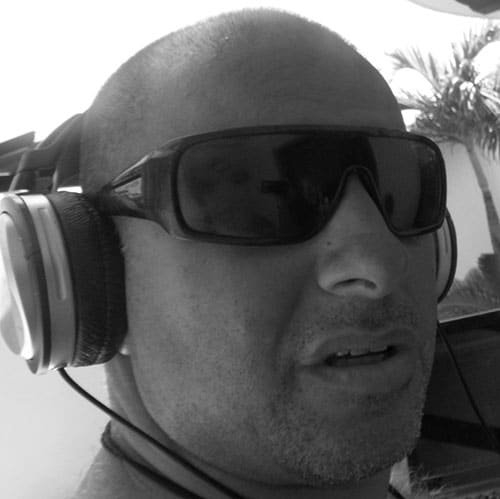 Johnny Punish founded VT in 2004.  After 20 years at the helm, he "retired" from the daily operations in late 2023 passing the ball over to the new owner of VT, Chief Justin Time.   He now writes for VT as "Writer Emeritus".  He is also a global citizen eco-activist, visionary, musician, artist, entertainer, businessman, investor, life coach, podcast host, and syndicated columnist.  
Punish is an ethnically cleansed Palestinian-American whose maternal family was evicted from their home in Haifa, Palestine in 1948 by Irgun; a Euro-Zionist Settler Terrorist Group.  The family became part of the over 1,000,000 Palestinians who are Al-Nakba refugees (The Catastrophe).  The family fled to Beirut Lebanon for 13 years eventually emigrating to the USA in 1961 via a Brasilian passport obtained by his Palestinian Brasilian-born grandmother (In the early 1900s, the family was sent to Sao Paolo Brasil as guest workers in the mining industry.  Punish's father is Italian-American from New York City.  Punish's paternal great-grandparents emigrated to the USA from Naples Italy and Marineo in Sicily in the 1890s.  Punish was born in the Bronx, New York in 1963.
Punish was educated at the University of Nevada Las Vegas (1980-81) and California State University Fullerton (1981-1984) with studies in accounting and business. Before the "internets" had been invented, he owned and ran (5) national newspapers in the United States of America from 1987-1998.  From 2004 to 2023, he owned and managed VT Foreign Policy retiring at the end of 2023.
Punish is also a recording artist.  He has over 100 original songs written. He records and produces music. A member of ASCAP, Punish has several songs placed in feature films. His music is promoted worldwide and played on all digital networks and net radio.
He is also the founder and owner of  Global Thinkers, a freedom media that helps free thinkers create real wealth.
Resources: Facebook –  YouTube – Apple Music – SoundCloud – Spotify –  X (Twitter)
Read Johnny's Full Bio at JohnnyPunish.com >>>
ATTENTION READERS
We See The World From All Sides and Want YOU To Be Fully Informed
In fact, intentional disinformation is a disgraceful scourge in media today. So to assuage any possible errant incorrect information posted herein, we strongly encourage you to seek corroboration from other non-VT sources before forming an educated opinion.
About VT
-
Policies & Disclosures
-
Comment Policy
Due to the nature of uncensored content posted by VT's fully independent international writers, VT cannot guarantee absolute validity. All content is owned by the author exclusively. Expressed opinions are NOT necessarily the views of VT, other authors, affiliates, advertisers, sponsors, partners, or technicians. Some content may be satirical in nature. All images are the full responsibility of the article author and NOT VT.