Netanyahu is obviously surprised that Assad is still in power. He has never faced such a challenge before. He helped destroy countries like Iraq, and he thought that he could still go around with his pants down continuing to rap Israeli songs like "Destroy this or that country."
Netanyahu is mad and sad. He wants to continue to step out of his political bound and upset a ceasefire that has already been taking place in Syria. He is hopelessly and desperately trying to find a way to attack Syria, so has come up with a new lie and hoax. He has recently declared:
"I have also informed our friends, firstly in Washington and also our friends in Moscow, that Israel will act in Syria, including in southern Syria, according to our understanding and according to our security needs."[1]
Pay close attention to what this joker is saying here. Israel will attack Syria according to their needs, not according to international law. How again can this man universalize this principle? What if Syria or Iran or any country in the Middle says the same thing? What if they say that they will act in Israel according to their needs? Would Israel like this? Would the West like this? And why is this man not being challenged by either Russia or the United States for saying crazy things like this?
Here is the issue here. The United States and Russia have finally come up with a somewhat reasonable and temporary solution in Syria, and one would assume that Netanyahu would join in. The Associated Press reported:
"U.S. President Donald Trump and Russian President Vladimir Putin on Saturday affirmed joint efforts to stabilize Syria as its civil war wanes, including with the expansion of a July 7 truce in the southwestern triangle bordering Israel and Jordan."[2]
But how does Netanyahu respond again? Well, he wants to attack Syria, which means that he wants to support more terrorist cells in the region, which means that he wants more bloodshed, which means that he wants to destroy the Syrian population. Whether Netanyahu or the Israeli regime likes it or not, this is essentially Satanism.
People like Netanyahu are Satanists not because they are drinking blood or calling up spirits, as in the case of Aleister Crowley, Rosaleen Norton, L. Ron Hubbard, and Antorn Lavey.[3] No, these people are Satanists because they want to destroy the moral and political order by any means necessary. They ultimately want to attack Logos, and by doing that, they have inexorably become the enemies of all mankind.
Sadly, these people are using America to do their dirty work. One of the first persons to have noticed this diabolical activity was the Ayatollah Khomeini way back in 1979. His words bear repeating because they are still true even to this very day. He said:
"International Zionism is using the United States to plunder the oppressed people of the world. There is no crime America will not commit in order to maintain its political, economic, cultural, and military domination of those parts of the world where it predominates.
"By means of its hidden and treacherous agents [i.e., the Neoconservatives and other warmongers], it sucks the blood of the defenseless people as if it alone, together with its satellites, had the right to live in this world. Iran has tried to sever all its relations with this Great Satan and it is for this reason that it now finds wars imposed upon it."[4]
Tell me, what have you seen in Syria over the past five years or so? Hasn't the Israeli regime been using the United States to essentially suck the blood of defenseless Syrians? And when those defenseless Syrians start migrating to places in Europe, haven't marionettes like Alex Jones started blaming "the Muslims"? Just do the simple math and see if the numbers actually add up. The answer may surprise you.
Part of the solution? Unplug Satanist Benjamin Netanyahu out of the political system. Don't allow him to influence much of the West with his colossal lies and fabrications. As Mark Dankof has pointed out during an interview with Press TV,
"The Unites States that can essentially pull the rug out of the extremist groups and stopping the supporting for them logistically, militarily and financially supporting stable governments in the Middle East, getting out of the regime change business, getting out of the arms-selling business and first and foremost insisting that Netanyahu has to come to a legitimate agreement with the Palestinians as a prelude to any significant peace."
---
[1] Jeffrey Heller, "Netanyahu signals Israel will act with free hand in Syria," Reuters, November 13, 2017.
[2] Ibid.
[3] For scholarly studies, see Hugh B. Urban, Magia Sexualis: Sex, Magic, and Liberation in Modern Western Esotericism (Berkley: University of California Press, 2006); The Church of Scientology: A History of a New Religion (Princeton: Princeton University Pres, 2013); Henrik Bogdan and Martin P. Starr, Aleister Crowley and Western Esotericism (New York: Oxford University Press, 2012); Nevill Drury, Stealing Fire from Heaven: The Rise of Modern Western Magic (New York: Oxford University Press, 2011).
[4] Quoted in E. Michael Jones, "The Great Satan and Me: Reflections on Iran and Postmodernism's Faustian Pact," Culture Wars, July/August, 2015.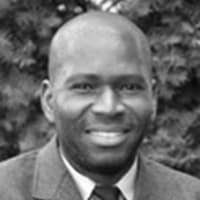 ATTENTION READERS
We See The World From All Sides and Want YOU To Be Fully Informed
In fact, intentional disinformation is a disgraceful scourge in media today. So to assuage any possible errant incorrect information posted herein, we strongly encourage you to seek corroboration from other non-VT sources before forming an educated opinion.
About VT
-
Policies & Disclosures
-
Comment Policy
Due to the nature of uncensored content posted by VT's fully independent international writers, VT cannot guarantee absolute validity. All content is owned by the author exclusively. Expressed opinions are NOT necessarily the views of VT, other authors, affiliates, advertisers, sponsors, partners, or technicians. Some content may be satirical in nature. All images are the full responsibility of the article author and NOT VT.