Trump's relentless Tom-and-Jerry fight with Kim Jung-un was never going to escalate into a nuclear war. Trump, for his part, obviously just wanted to establish the Zionist position in South Korea, which includes a new military base around Seoul. It has been reported that America now "debuts new military mega-base in South Korea."[1]
That would have been impossible if Trump hadn't provoked Kim Jung-un.
"The centerpiece of the transformation is a sprawling new installation south of Seoul, where the majority of the roughly 30,000 U.S. troops in South Korea are based, or soon will be. Camp Humphreys, 50 miles south of Seoul, is an American fortress on the Korean Peninsula—and the key to U.S. war plans…
"The $11-billion expansion is nearly complete. A veterinary clinic, a dental clinic, and a food court opened in October. Camp Humphreys boasts new headquarters buildings, an airstrip, firing ranges, barracks, motor pools, communications facilities, schools, day cares, retail stores, several churches, and even a golf course. At 3,500 acres, Humphreys is as big as a small city. The military projects the camp could soon house 36,000 troops, dependents, and civilian contractors."[2]
You see, you've got to have wars or incite politicians to have wars in order to have an $11-billion expansion. Col. Patrick Seiber, an Army spokesman, said: "Even though we're not on a war footing, so to speak, the operational tempo remains high."[3] Well, the operational tempo remains high precisely because we have politicians running around like chickens and trying to create problems that don't even exist.
Think about this for a moment. As historian Bruce Cummings of the University of Chicago points out, United States officials have been lying to North Korean officials for decades. In fact, the new provocation would have been a relic of the past had US officials kept their word. Cummings writes:
"President Bill Clinton got it to freeze [North Korea's] plutonium production for eight years (1994–2002) and, in October 2000, had indirectly worked out a deal to buy all of its medium- and long-range missiles. Clinton also signed an agreement with Gen. Jo Myong-rok stating that henceforth, neither country would bear 'hostile intent' toward the other.
"The Bush administration promptly ignored both agreements and set out to destroy the 1994 freeze. Bush's invasion of Iraq is rightly seen as a world-historical catastrophe, but next in line would be placing North Korea in his 'axis of evil' and, in September 2002, announcing his 'preemptive' doctrine directed at Iraq and North Korea, among others. The simple fact is that Pyongyang would have no nuclear weapons if Clinton's agreements had been sustained."[4]
US officials didn't keep their promises. In fact, they always broke their promises to the North Korean government. Keep also in mind that we carpet-bombed the country, "with the Air Force stating in official documents that the North's cities suffered greater damage than German and Japanese cities firebombed during World War II… It was an indelible experience still drilled into the heads of every North Korean."[5] Cummings remembered:
"On my first visit to Pyongyang in 1981, a guide quickly brought up the bombing and said it had killed several of his family members. Wall posters depicted a wizened old woman in the midst of the bombing, declaring 'American imperialists – wolves.'
"The day after Trump's bluster, the DPRK government stated: 'The US once waged a tragic war that plunged this land into a sea of blood and fire, and has been leaving no stone unturned to obliterate the DPRK's ideology and system century after century.'"[6]
And when the Korean government finally responded by saying that they are not going to be pushed around any longer, war mongers in the United States started talking about toppling the regime. Last year, the Council of Foreign Relations was even beating the war drum. Cummings writes,
"Obama also ran a highly secret cyber-war against the North for years, seeking to infect and disrupt its missile program. If North Korea did that to us, it might well be considered an act of war."[7]
Trump is indeed a pawn of the oligarchs and the Zionist regime. If the regimes asks him to build a new military base in North Korea, he will do whatever he takes to do exactly that.
---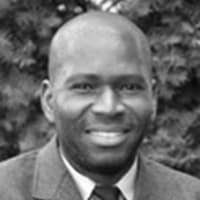 ATTENTION READERS
We See The World From All Sides and Want YOU To Be Fully Informed
In fact, intentional disinformation is a disgraceful scourge in media today. So to assuage any possible errant incorrect information posted herein, we strongly encourage you to seek corroboration from other non-VT sources before forming an educated opinion.
About VT
-
Policies & Disclosures
-
Comment Policy
Due to the nature of uncensored content posted by VT's fully independent international writers, VT cannot guarantee absolute validity. All content is owned by the author exclusively. Expressed opinions are NOT necessarily the views of VT, other authors, affiliates, advertisers, sponsors, partners, or technicians. Some content may be satirical in nature. All images are the full responsibility of the article author and NOT VT.