The recent UN votes indicate that Netanyahu is the loser who keeps on losing when it comes to international law. Even notable US allies such as Canada, Australia, Mexico, and Argentina voted against Trump's (more accurately Netanyahu's) decision.
Haaretz has said that it was a "blow to Trump and Netanyahu."[1] It is stated that "some countries surprised Israel by breaking the consesus at the UN, such as Hungary, the Czech Republic, Latvia, Romania, Croatia and Poland."[2]
Obviously, Netanyahu isn't too happy about the decision. Obviously, he is seeing that the international community is resisting his essentially Talmudic plan. So, he had to make a move—a preposterous move. He has recently denounced the United Nations as "a house of lies." He said:
"The attitude towards Israel of many countries, on all continents, outside the walls of the United Nations, is changing and will ultimately permeate into the U.N. – the house of lies."
Perhaps this man needs to start looking at himself in a mirror and realizing that he is, as the Obama administration aptly put it, a "chickenshit." Gordon Duff has recently said that the Israeli regime is actually "a tin pot dictatorship run by 'Capo Netanyahu,' who works for casino boss Sheldon Adelson." Duff moved on to say:
"More nasty historical accuracy establishes Britain's role in setting up two 'Jewish states,' one to exist inside Palestine, not rule Palestine, and the other to rule the Arabian Peninsula under the Jewish Saud family whose Talmudic/Wahhabist extremist beliefs established al Qaeda, ISIS and work hand in hand with Israel. This is the truth of it and saying this will label me one thing or another, in particular the worst of all 'truth teller.'"
Well said.
Netanyahu has no respect for the moral and political order. He wants to invade territories that don't belong to him. He wants to advance the settlements into various regions, therefore he has to come up with some crazy ideas and expects the entire world to follow through.
Well, 128 countries responded in unison basically saying, "No, we ain't gonna take it." As the Telegraph has recently put it:
"Mali withdrew their sponsorship of the resolution, in response to the US threats of retaliation.
"But the majority of countries shrugged off the US bullying tactics and, throwing salt into the wounds in Washington, US allies including Saudi Arabia, the UAE and South Africa added their names at the last minute to the document condemning the decision."[3]
Trump, as a devoted follower of the mad man in Tel Aviv, is thinking about punishing the countries that actually voted against his proposal. In other words, the countries that voted against the Jerusalem decision didn't have an option. They HAD to say yes to the powers that be or face enormous consequences.
For her part, Nikki Haley has tweeted that Trump's decision to recognize Jerusalem as Israel's capital was made "at the will of the American people."[4]
What in the world is this woman talking about? Does she really mean to tell us that only the Christian Zionists, Sheldon Adelson,[5] the Neocons, and marionettes like Haley herself are actually "the American people"? What about polls that show that Americans overwhelmingly say no to Trump's move? Are we going to marginalize those Americans as well? Last November, a scientific poll showed that "63% of Americans were opposed to the move, and 31% supported it."
And what about American Jews rejecting the Jerusalem decision?[6] What about international law, which basically says that the settlements are illegal? What about Israel continuing to remove the Palestinians from their lands and borders? Do we just disregard all of these and move on to pursuit an essentially Talmudic ideology?
You see, the only countries that see no moral problem whatsoever here are Israel and the United States. The sad part is that people like Nikki Haley and Donald Trump do not seem to realize that Netanyahu will use the Jerusalem decision to finish the job that he had already started: to remove the Palestinians from their lands through the settlements.
If Jerusalem is Israel's capital, then concentration camps in Gaza are certainly legal, and if they are legal, then it is "legitimate" for Israel to grab Gazans by the hair of their heads and send them to the meat grinder. It's just a simple deduction, and one needn't be an intellectual to realize that Netanyahu does have ulterior motives in mind.
The plan to recognize Jerusalem as Israel's capital, as Vladimir Putin has put it, "defies common sense" and can never get the Palestinians closer to a peaceful solution. The Palestinians had every right to reject the plan. Gordon Duff was again right when he said:
"There is no such country as Israel. The real name should be 'Jewish Occupied Palestine' with Netanyahu as 'Chief Capo.' Israel is a tin pot dictatorship, a prison camp, to some extent a petty military dictatorship. There is nothing democratic about 'Israel' nor is it legally a nation, as the UN just decided."
---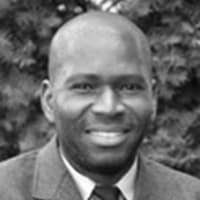 ATTENTION READERS
We See The World From All Sides and Want YOU To Be Fully Informed
In fact, intentional disinformation is a disgraceful scourge in media today. So to assuage any possible errant incorrect information posted herein, we strongly encourage you to seek corroboration from other non-VT sources before forming an educated opinion.
About VT
-
Policies & Disclosures
-
Comment Policy
Due to the nature of uncensored content posted by VT's fully independent international writers, VT cannot guarantee absolute validity. All content is owned by the author exclusively. Expressed opinions are NOT necessarily the views of VT, other authors, affiliates, advertisers, sponsors, partners, or technicians. Some content may be satirical in nature. All images are the full responsibility of the article author and NOT VT.