Russian Foreign Minister Sergey Lavrov is known for humiliating New World Order agents in public. He has recently called a spade a spade again by saying that Boris Johnson lied about Russia. this is what Lavrov told Johnson in a public dialogue which was widely viewed:
"I would still like to at least get some facts supporting our unsuccessful meddling. Without facts, it's very hard to have a serious discussion. I think you've just made all of this up. Unfortunately, you are a sort of hostage to this subject. It's very hard to get down from the fence you've climbed."
Johnson, as journalist Finian Cunningham has said in the past, is a "buffoonish public antics."[1] There is no doubt that Johnson is also a New World Order agent who has a penchant for things diabolical. That's why he has carefully chosen to say that if Russia continues to support Assad, then the country needs to be "turned to ashes."
If you don't believe this, then pick up Johnson's book on Churchill and start reading it. He writes that Churchill had a "deep humanity and sympathy for other people,"[2] but he never tells his readers how Churchill bragged about liquidating millions of ethnic German civilians to death.
As we have argued elsewhere, Churchill was one of the strategic mass murderers in the twentieth century. He lied about Hitler. He signed pacts with the greatest mass murderer in the twentieth century (Joseph Stalin), literally starved millions of German civilians[3] and even Indians to death, and invented bold and categorical lies to marshal what one ought to call a diabolical plan. Churchill once chided that Palestinians are a bunch of "barbaric hoards who ate little but camel dung."[4] Is this the man who had a "deep humanity and sympathy for other people"?
Churchill, we are told, "unleashed the notorious Black and Tan thugs on Ireland's Catholic civilians, and when the Kurds rebelled against British rule, he said: 'I am strongly in favour of using poisoned gas against uncivilised tribes…[It] would spread a lively terror.'"[5]
At one point, "when an aide pointed out that Tito intended to transform Yugoslavia into a Communist dictatorship on the Soviet model," Churchill, who was "profoundly impressed by Darwinism," who took Darwin's survival of the fittest very seriously, who "took a particular dislike, for some reason, to the Catholic Church, as well as Christian missions" and who gradually became, in his own words, "a materialist—to the tips of my fingers,"[6] declared: "'Do you intend to live there?'"[7]
One writer declares:
"The massacres carried out by Churchill's protégé, Tito, must be added to this list: tens of thousands of Croats, not simply the Ustasha, but any 'class-enemies,' in classical Communist style.
"There was also the murder of some 20,000 Slovene anti-Communist fighters by Tito and his killing squads. When Tito's Partisans rampaged in Trieste, which he was attempting to grab in 1945, additional thousands of Italian anti-Communists were massacred."[8]
When Stalin and other Communist leaders were creating hell in Europe in the Bolshevik slaughter houses, perceptive observers began to get upset. Yet again Churchill's response was astonishing:
"Why are we making a fuss about the Russian deportations in Rumania of Saxons [Germans] and others?…
"I cannot see the Russians are wrong in making 100 or 150 thousand of these people work their passage….
"I cannot myself consider that it is wrong of the Russians to take Rumanians of any origin they like to work in the Russian coal-fields."[9]
In 1915, after provoking other nations to get into World War I, Churchill declared,
"I know this war is smashing and shattering the lives of thousands every moment—and yet—I cannot help it—I love every second I live."[10]
Churchill's wicked acts are rarely known among the public because New World Order agents like Boris Johnson have desperately tried to obscure historical facts. So, whenever serious politicians like Sergey Lavrov get the chance to humiliate New World Order agents like Boris Johnson, one ought to say, "Bravo."
---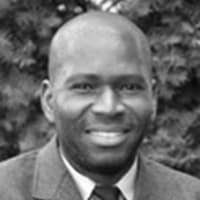 ATTENTION READERS
We See The World From All Sides and Want YOU To Be Fully Informed
In fact, intentional disinformation is a disgraceful scourge in media today. So to assuage any possible errant incorrect information posted herein, we strongly encourage you to seek corroboration from other non-VT sources before forming an educated opinion.
About VT
-
Policies & Disclosures
-
Comment Policy
Due to the nature of uncensored content posted by VT's fully independent international writers, VT cannot guarantee absolute validity. All content is owned by the author exclusively. Expressed opinions are NOT necessarily the views of VT, other authors, affiliates, advertisers, sponsors, partners, or technicians. Some content may be satirical in nature. All images are the full responsibility of the article author and NOT VT.