Newsweek has recently quoted Foreign Minister Sergei Lavrov saying that there is no need for the United States to get involved into a bloody war with North Korea. Lovrov said:
"We call on partners to focus on solving specific problems of the Korean Peninsula on the basis of negotiations. And for this, it is necessary not to rupture contacts with Pyongyang, but, on the contrary, develop it."[1]
Lavrov moved on to say that Russia "does not share the desire of some states to exert maximum pressure on North Korea, which is often interpreted by them as establishing full economic and political blockade of this country by all available means."[2]
Isn't that interesting? New World Order agents and Zionist outlets like Newsweek have universally compared modern Russia under Vladimir Putin with the old Soviet Union under Stalin because, we are told, Russia is aggressive, Russia is evil, Russia hacked the election, Russia did this and Russia did that. But when it comes to establishing reasonable discourse in the political universe, Russia comes right on top! In fact, Russia, as Haaretz has reported, "Wields Most Influence in Middle East; Netanyahu Least Popular Leader."[3]
Moreover, Russia's position here is completely opposite to what the Neocons, warmongers, and ethnic cleansers have taken. Remember John Bolton? Let's quote him again:
"You have to make the choice at some point whether the risks are greater in preventing North Korea from getting the capability of blackmailing or actually attacking the United States against the dangers of, the consequences of, a preemptive strike. I will just say this: The president of the United States' first duty … is to protect Americans.
"It's a myth to think that a regime as irrational in our terms as North Korea or as extreme ideologically as Iran are going to be deterred" through peaceful resolution. Therefore, the only option is to bomb. "I just think as citizens we've all got a responsibility to think about this, because if we don't stop (nuclear proliferation) here, we're not going to stop it anywhere."[4]
We obviously have a conflict of vision here. Russia wants reasonable discourse, peaceful resolutions and negotiations, but ethnic cleansers like Bolton want bloodshed, misery, and economic disasters in North Korea, South Korea, and in the United States. Who will suffer the most if a war with North Korea ever takes place? The average citizen in those countries.[5] Ethnic cleansers never suffer.
If you doubt this statement, then let us hear from Tzipi Hotovely, Israel's deputy foreign minister. She said that American Jews are "people that never send their children to fight for their country." She added that "most of the Jews don't have children serving as soldiers, going to the Marines, going to Afghanistan, or to Iraq. Most of them are having quite convenient lives."[6]
If you think that's not true, then take a look at the lives of people like Bill Kristol, Max Boot, and Daniel Pipes. They are eager to send decent American soldiers and even illegal immigrants to die for Israel in the Middle East and elsewhere, but they have never once send their own kids in the battlefield. Here is what Max Boot proposed way back in 2005:
"The military would do well today to open its ranks not only to legal immigrants but also to illegal ones and, as important, to untold numbers of young men and women who are not here now but would like to come.
"No doubt many would be willing to serve for some set period in return for one of the world's most precious commodities — U.S. citizenship."
The following year, Boot wrote in the Washington Post:
"Now is the time to consider a new chapter in the annals of American immigration. By inviting foreigners to join the U.S. armed forces in exchange for a promise of citizenship after a four-year tour of duty, we could continue to attract some of the world's most enterprising, selfless and talented individuals.
"We could provide a new path toward assimilation for undocumented immigrants who are already here but lack the prerequisite for enlistment — a green card. And we could solve the No. 1 problem facing the Army and Marine Corps: the fact that these services need to grow to meet current commitments yet cannot easily do so (absent a draft) given the current recruiting environment."[7]
People of reason: are we really willing to say that Russia is actually evil and that the Neocons and other ethnic cleansers are freedom fighters or liberators? Isn't it reasonable to assert that Max Boot is like Dracula? He wants to shed other people's blood in order for Neocon ideology to thrive.
[youtube gkPSKDqNT6E&t=686s]
---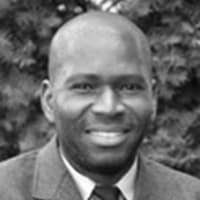 ATTENTION READERS
We See The World From All Sides and Want YOU To Be Fully Informed
In fact, intentional disinformation is a disgraceful scourge in media today. So to assuage any possible errant incorrect information posted herein, we strongly encourage you to seek corroboration from other non-VT sources before forming an educated opinion.
About VT
-
Policies & Disclosures
-
Comment Policy
Due to the nature of uncensored content posted by VT's fully independent international writers, VT cannot guarantee absolute validity. All content is owned by the author exclusively. Expressed opinions are NOT necessarily the views of VT, other authors, affiliates, advertisers, sponsors, partners, or technicians. Some content may be satirical in nature. All images are the full responsibility of the article author and NOT VT.