… by Gordon Duff, VT Senior Editor
[ Editor's Note: Yes, Gordon is angry today, off on a road trip, but not before laying out a few things on his mind, and others… Jim W. Dean ]
– First published … December 30, 2017 –
Trump policies on Saudi Arabia and Israel have made him enemies he will not be able to survive.  He has to redress the Palestine issue, distance from the Saudi mobsters and begin delivering on some of his saner promises.  The swamp has to drain, starting I am afraid, with the Trump swamp, his regulatory nightmares of crooks and thieves.
Israel is "toast."  It is time they jailed Netanyahu and that monster wife of his, for a few weeks anyway, and moved on.  There is NOT going to be a demand for a settlement on the West Bank or elsewhere.
Here is what I want, and I am responding here because I was asked, by whom is not up for discussion:
I want withdrawal from Golan with an international force in place.
I want to see a political agreement in Lebanon that makes Hezbollah answerable to a coalition inside Lebanon and less to Iran.  Hezbollah has to mature in relation to its expanded power.
The US has screwed up totally in Egypt and left it to Russia.  Pushing Egypt to war by Saudi Arabia flooding that nation with ISIS rejects has to stop.  Everyone sees it, even the CIA, and Saudi Arabia faces unpleasant consequences for this and other acts.
Saudi Arabia is no longer an American ally, just a Trump friend and arms customer.  The US no longer will support Saudi policy.  That is done, I have been assured of that.
Toward that end, the US and others, are restructuring Iran to "launder" the Rouhani government into something more secular and put a wedge between them and Russia.  This is a keystone of policy that Trump is NOT behind.  His failure to grasp a policy already in motion may lead to Trump's removal.
The US faces a potential terror event of unprecedented level by 2nd quarter next year at the hands of Israeli and Saudi intelligence involving the use of a fission device.
The only thing keeping America alive is its trade relations with China.  When those are threatened, the end is close.
The isolation of Qatar has to end and the US has to take a lead role in that.  Between this, Yemen and the potential for a Shia led civil war in Saudi Arabia, the Gulf will explode into a wider conflict that cannot be controlled.
Libya, if allowed, will tear Africa apart.  Increased US efforts there are poorly planned, underfunded and depend on working with local forces that are dysfunctional.  The 2009 ECOWAS plan to build a regional force with a training academy under DIHOC has to be instituted and both Kenya and South Africa have to take contributing roles.  I still have the powerpoints on this if anyone has misplaced theirs.
Trump's attack on the State Department has been a huge success.  However, his isolation of both the CIA and FBI, considering congressional oversight is in the hands of "monkeys" is a huge danger to the US.
Reform of the US military has to begin and withdrawal from MOST overseas bases has to begin.  No more aircraft carriers, hypersonic weapons make them a "black hole" of spending waste.
The "war on terror" has to be exposed as the fraud it is/was and those involved quietly 'depersonalized.'
An "internet czar" has to be established to limit the power of tech companies along with social media.  They are now a national threat.  This has to be run out of the Senate and be totally bipartisan.  This is a HUGE national threat.
A new security agency has to be established to oversee and secure American elections and the nominating process with special tribunals empowered to eliminate foreign influence in elections starting with overturning Citizens United, then tracking down the relationships between the banks and the cartels through the Cayman accounts of US government officials.  The FBI has it all and was ordered to stop prosecution.  Thousands face prison and it is time they went there.  I am "read in" on the entire thing.
There is little or nothing here for the general public.  I know I have said more than "authorized" but inaction has been irresponsible.  That nobody is in charge anymore is no longer a secret.g
Post script note:
The current divided society is not survivable.  That divisions aren't simply moral or economic makes it worse.  That so many ignorant, self-righteous and hateful have become a force in a totally corrupt political system can no longer be allowed.
The idea that the airways can be flooded with hate filled religious insanity while bigotry is preached to capacity crowds of mentally deficient bodes poorly for America's survival.
We never really had it right.  When we had factory work, we had horrible conditions, overbearing unions and made total crap.
Now we simply steal from each other with the "Commander in Thief" the worst of the lot.
People will work, they will learn to respect the rights of others, reason will prevail, justice long denied needs to become a reality or it will be America that dies long before those "dirty little countries" we love making fun of melt down.
What Trump said was right, what he has done has been insane.
Government has to go, business and a real free labor market have to be created.  They never existed before.  Those of us who have been here for generations, for my family double digits of generations, we have to remember.  We came here as "wetback labor" to serve the first corporations of all.  Learn history.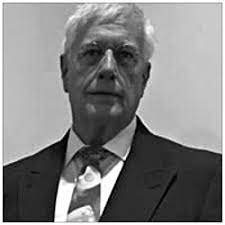 Gordon Duff posted articles on VT from 2008 to 2022. He is a Marine combat veteran of the Vietnam War. A disabled veteran, he worked on veterans and POW issues for decades.
Gordon is an accredited diplomat and is generally accepted as one of the top global intelligence specialists. He manages the world's largest private intelligence organization and regularly consults with governments challenged by security issues.
Duff has traveled extensively, is published around the world, and is a regular guest on TV and radio in more than "several" countries. He is also a trained chef, wine enthusiast, avid motorcyclist, and gunsmith specializing in historical weapons and restoration. Business experience and interests are in energy and defense technology.
ATTENTION READERS
We See The World From All Sides and Want YOU To Be Fully Informed
In fact, intentional disinformation is a disgraceful scourge in media today. So to assuage any possible errant incorrect information posted herein, we strongly encourage you to seek corroboration from other non-VT sources before forming an educated opinion.
About VT
-
Policies & Disclosures
-
Comment Policy
Due to the nature of uncensored content posted by VT's fully independent international writers, VT cannot guarantee absolute validity. All content is owned by the author exclusively. Expressed opinions are NOT necessarily the views of VT, other authors, affiliates, advertisers, sponsors, partners, or technicians. Some content may be satirical in nature. All images are the full responsibility of the article author and NOT VT.