Editor's note:  We had tried to give Israel some room for a bit, it is too easy to hyperfocus on Israel as the root of all bizarre, all unsavoury, all insanity.  It is just too easy and is boring as well, despite the amusing troll attacks.
What has to be admitted at this point is simple.  It was Israel, not Russia that rigged the US election and Trump and "Jared the Slumlord" are their freakish slaves.
They are running Facebook and Google, two organizations that by our estimation represent a clear and present danger to the security of the United States.  We can make the case that they are, by far, more dangerous than any terror group in history, mining personal data for foreign intelligence services, manipulating news and, as with Google, being directly involved in acts of violence, perhaps even inside the US.  We believe that there is a consortium of Israeli controlled tech companies that control world terrorism and that the US can't continue to ignore this any longer.
Key to their continued success is their war on the FBI and CIA, their massive program of bribery and blackmail against police, military and judiciary and the outright purchase of the American legislative process by goons like Adelson and the Koch Brothers.
We are looking at a world where America will not survive and is not intended to.  As the term "goyim" refers to cattle designated for slaughter, this hatred of the United States by Zionist extremists partnered with worldwide organized crime, the Rothschilds, Kosher Nostra and a dozen phony "national intelligence agencies" will continue so long as America's are lulled into infancy by their phony backwoods religious beliefs.
There is little or nothing of the America any of us knew left as it is and the rest is quickly disappearing.  The US is now a full dictatorship, a police state steeped in corruption at every level, a laughing stock around the world.
Suggesting realistic solutions is a criminal act.
Miko Peled is an Israeli-American activist and author of the best-selling book The General's Son: Journey of an Israeli in Palestine (Charlottesville, VA: Just World Books, 2016). He grew up in a Zionist family. His father fought in the 1948 war and served as a general in the war of 1967.
Jonas E. Alexis: Yes, you just have to say that it's a plot to make the world die laughing again! Grab a glass of orange juice (if you're from Florida or California), sit down and relax, and read some of the statements that Zionist or Israeli shills are making. You will almost certainly hear weird things, stupid things, incoherent things, crazy things, and even dumb things. Stupid is commonly defined as "lacking intelligence or common sense." Are there statements that are indeed stupid? No doubt about it.
For example, Peled and I spent some time in the last article explaining why the anti-Semitism card is losing its moral and political force and that it makes no sense whatsoever to just call anyone who criticizes Israel an anti-Semite. Peled in particular can hardly be an anti-Semite for the very fact that his entire family background helped shape the founding of the nation of Israel itself.
But a troll deliberately dismissed all that and magically summoned the anti-Semitic card by saying, "Looks like 'the general's son' is an anti-Semitic joo like Gilad Atzmon. The two should get together and build explosive vests."
You see, reasoning with people like this is like talking to an ATM machine. The troll even made reference to an article which was published by the Times of Israel saying that Peled is an anti-Semite because he had said uncomfortable things about Israel and the Jews who support the genocidal regime.
Petra Marquardt-Bigman, the author of the article, stated that Peled is an anti-Semite for saying things like Israel acted "like a sleazy petty thief," which morally "places a stain on all Jewish people unless they stand in clear opposition to the state of Israel and its sleazy politics."[1] Marquardt-Bigman is not really quarreling with Peled; she is quarreling with the truth. In fact, Israeli historian Benny Morris, who is actually a flaming Zionist, had this to say about 1948:
"A Jewish state would not have come into being without the uprooting of 700,000 Palestinians. Therefore it was necessary to uproot them. There was no choice but to expel that population. It was necessary to cleanse the hinterland and cleanse the border areas and cleanse the main roads. It was necessary to cleanse the villages from which our convoys and our settlements were fired on."[2]
Don't we call that genocide and ethnic cleansing? Morris wrote a scholarly text which was published by Cambridge University Press detailing how the Palestinians were expelled. Morris also documents throughout The Birth of the Palestinian Refugee Problem, 1947-1949 that raping Palestinian girls and women was rampant around the same period.[3] Other Jewish scholars such as Ilan Pappe have documented the same thing.[4]
Pappe even goes so far as to say that there were numerous documents that Morris did not discuss in his studies precisely because those documents would have single-handedly ruined the prevailing vision that Israel "waged a 'moral' war in 1948 against a 'primitive' and hostile Arab world…"
These scholarly sources have been in existence for decades![5] Israel is continuing to evaporate the Palestinians under the fancy name "the settlements." Even Newsweek, of all places, has just put out an article today titled:"For 2018, Israel's Leading Party Moves to Cement Control Over Israeli Settlements in the West Bank."
Now, can anyone with an ounce of common sense really say that Benny Morris is an anti-Semite? Does a person axiomatically become an anti-Semite if he happens to resist the settlements? You see, the ideological vision which Zionists and Israeli shills are hopelessly trying to force upon us all simply doesn't make sense whatsoever.
What is so amazing about these issues is that Cambridge University Press publishes interesting works like The Neoconservative Revolution: Jewish Intellectuals and the Shaping of Public Policy and America Alone: The Neo-Conservatives and the Global Order.[6] But if you happen to cite those scholarly studies, the thought-police in this world will immediately say that you are by definition an anti-Semite! This is not far-fetched at all.
For example in 1988, Jewish journalist and Hollywood historian Neal Gabler wrote his influential book An Empire of their Own: How Jews Invented Hollywood. Six years later, in 1994, British journalist William Cash adopted Gabler's premise, arguing that Jews largely invented Hollywood in an article for the highly-read British journal Spectator.
Gabler, seemingly oblivious to the fact that Cash was simply reiterating the sentiments of An Empire of their Own, called Cash's article "an anti-Semitic bleat from a reactionary crackpot." E. Michael Jones concluded, "Gabler attacked Cash for saying what Gabler had said in his own book!"[7]
This attitude is intellectually appalling, but unfortunately it has become the rule rather than the exception among many Jewish writers, ideologues, and Israeli trolls. These people should be ashamed of themselves, and I hope that they do not walk into a logic class with that kind of sophomoric attitude.
The logic should now be pretty straightforward: Truth can be anti-Semitic.[8] In order to espouse the Zionist ideology, you have to give complete allegiance to the Israeli regime—even in the teeth of evidence. Miko Peled, isn't this frustrating?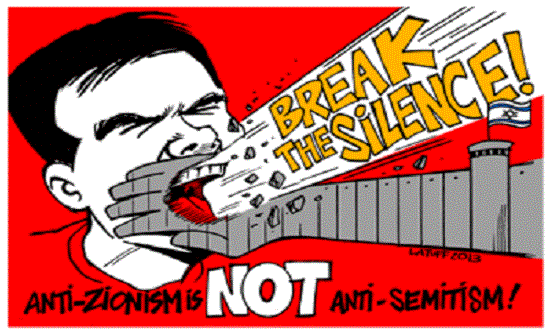 Miko Peled: Zionist righteous indignation would be a lot more convincing if it wasn't covered with so much crap. In response to an upcoming lecture planned in London where Dr. Azzam Tamimi and I are to speak at University College of London, UCL, the Jewish Chronicle came out with an article titled: "Jewish UCL students 'horrified by anti-Israeli event."[9]
They never seem to be horrified by the reality Israel imposes on Palestinians. They are not horrified by the racist laws, the slow death by lack of water and medical care imposed on people in Gaza, they are not horrified by the bombing and killing of innocents, nor are they horrified by thousands of political prisoners tortured by Israeli secret police. What horrifies them is, apparently Dr. Tamimi and I pointing these things out. Well, they ought to brace themselves because the truth can be horrifying.
I recently returned from Palestine whereas always I left my Palestinians friends behind and personally I cannot help but feel a combination of anger, sadness a sense of disgust by a world that seems to care very little for Palestinian lives. Palestinian mothers and fathers may at any moment be arrested or shot, may at any day and any moment see their children arrested or shot, may at any moment have their home demolished; Palestinian kids are being pulled over, beaten and harassed by police and soldiers who are motivated by racism and hate and armed to the teeth with the finest weapons.
Being in Palestine one is never more than an hour or two drive from the concentration camp which is the Gaza Strip where two million people are caged in and dying a slow death. This is horrifying to people of conscience but apparently not to the writers and editors of the Jewish Chronicle.
What is even more horrifying is the often cold, measured and academic attitude people take toward Palestine. It is like seeing people trapped under the rubble of a demolished building, unable to get out while the rest of us debate their fate.
We are free to walk away while they must take very shallow breaths, trying not to inhale the dust and the fumes and the smell of death all around; they have to negotiate with the large pieces of concrete and stone that threaten to squeeze them and their children, and with pieces of metal that threaten to impale them if they make a wrong move and we are free to leave them there without access to food or water, and what makes it worse is that we engage in academic debates and walk freely in the country that was once theirs.
The dignity with which Palestinians carry themselves and their burden should not give way to thinking it is a bearable burden. Palestinian resolve to exist and to live and to raise children who have faith in the future should be seen in the context of a horrible impending holocaust. Palestinians face a powerful enemy, the State of Israel, which is determined to destroy them to the point of extinction.
It is not merely oppression, it is attempted genocide. Israel does this by using bombs, denying Palestinians water and medical care, destroying crops and demolishing homes; Israeli authorities use deportation and denial of the right to return home, denying Palestinians to marry other Palestinians because of where in Palestine they reside, limiting or denying the right to travel, and the list goes on and on. It is a well-planned and well thought out campaign of genocide that must not be taken lightly.
Palestine stands, and Palestinians survive but only by the grace of their resolve to exist, and not through any help. We on the outside must follow the Palestinian call to impose boycott, divestment and sanctions against the state of Israel. It is a campaign which merely demands the end of the military occupation of 1967, equal rights and the right of the Palestinians to return to their homes and lands. But we must go further – Israel must unconditionally end the siege on Gaza, release all Palestinian prisoners and give Palestinians unlimited access to water and medical care.
Israel and its supporters will pretend to be horrified and blame the entire world for being anti-Semitic. But we who are not under the rubble are duty bound to do all that is humanly possible to expose Israeli crimes and to pull Palestinians out of this impending death.
We must speak up and expose the reality in which Palestinians live and which Israel and its cronies try to hide. We must insist on the truth, interrupt any debate that legitimizes Israel, boycott, isolate and fight relentlessly until Palestine is free and its children are free.
---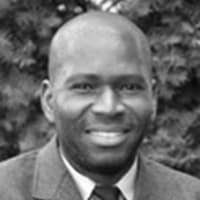 ATTENTION READERS
We See The World From All Sides and Want YOU To Be Fully Informed
In fact, intentional disinformation is a disgraceful scourge in media today. So to assuage any possible errant incorrect information posted herein, we strongly encourage you to seek corroboration from other non-VT sources before forming an educated opinion.
About VT
-
Policies & Disclosures
-
Comment Policy
Due to the nature of uncensored content posted by VT's fully independent international writers, VT cannot guarantee absolute validity. All content is owned by the author exclusively. Expressed opinions are NOT necessarily the views of VT, other authors, affiliates, advertisers, sponsors, partners, or technicians. Some content may be satirical in nature. All images are the full responsibility of the article author and NOT VT.