The Senior Editor
I am keeping this short. I have taken apart the DC investigations and have interviewed some involved. I do not trust Mueller. This is written for DC people, not normal humans.
I looked at Trump. We have mutual associates, and by that I mean old line New York mafia. I simply asked the truth. These are guys who have seen him socially since forever, as Trump has always been a mob groupie.
They say he has always been a phony nutcase. On more than one occasion, were he not used for laundering cash and fronting mob scams, and this is what Trump's real life has always been, they would have whacked him long ago.
The very real "word on the street" is that Trump is violent, a serial rapist and totally out of control. He has grabbed the wives and mistresses of mob bosses at NY parties right in front of their husbands, people I may not love but know enough not to piss off either.
Real truth: When Trump was invited to anything, special security was hired to keep him away from women he had his "eye" on. I interviewed one of these, someone I have known for some time. Security people would surround Trump and herd him away from people so he wouldn't pull his pencil dick out in public and start chasing women around, and this is at cocktail parties with the mayor or governor, not just casual affairs where pre-teen runaways were raped and murdered, which was alluded to but not to be put on the record.
Trump has no politics. He has an extremely serious impulse control problem, and I have this directly from HIS real bosses.
As for other crap.  About a third of what Trump says is reasonable and he gets it all from reading emails we all get on the internet.  I am NOT sure he actually reads, I think he uses an app for that.  Not kidding.  He has some type of learning disability where he can't properly recognize letters.
At this point, he is NOT competent to manage his own personal affairs and demonstrates that daily.
Of what he says, none of which comes from his own mind, some is quite correct.  He is attracted to "fringe" ideas, many of which are right.  Yes, NAFTA is a scam, by the Bush family and Carlos Salinas.  NAFTA is NOT Clinton.
That's why the Bush family hates him, because he is interfering with their deals in Mexico and South America.  They bank for the cartels and control endless billions along with Bain Capital and the Romney family and a bunch of banks, the Walton family, so many others.
Trump knows this and is not involved.  If he weren't nuts, he might well bring them down.
He has surrounded himself with scum.  Bannon, who is "unusual," is at least intelligent to a point.  Glad to debate Steve at any time to demonstrate exactly where his limitations end.  He needs that.  He really believes he is god's gift.
I know I am a "dumb-fuck" which by standards, makes me brilliant.
Trump needs to continue destroying the tax code and gutting regulatory agencies.  In the long run, they need to be taken out of the hands of special interests.  Trump is fucking up so badly that the rebound will be somewhat helpful.
Trump is also right about overseas slave labor and, to a lesser degree, about immigration.  We need to select people who bring skills to the US.  He brought in a Slovenian model and slave workers for his hotels.  He is NOT an example.
Without immigration from "shithole" countries, the US would be in trouble.  Problem is, we attract the best and brightest from around the world and leave Africa and Asia in ruins as part of the deal.  I can explain the process and the economic implications to Trump sometime if he wants.  There is a problem, he has some of it right, and his insanity, in the face of massive institutionalized corruption, isn't entirely a bad thing.
I enjoy it sometimes.
Some other stuff.  We live in a "global" world.  Those of us forced to travel, and airline travel, with the exception of Lufthansa First Class paid for by others, is living hell.  I have lived in South Vietnam in the 1960s, and in more than a few "shitholes."
It has been a privilege.  My friends in Nigeria and Ghana, in Pakistan or Somalia are among the best people I know.  They are, to a one, the people you would always want for neighbors.
When Trump talked about Paris being a "no go zone' he totally pulled that out of his ass.  Paris is alive and well, not full of refugees, who are not sleeping on the streets and I walked the entire city looking for where those photos were taken and it sure as hell wasn't Paris.  I have a terabyte of photos and video, no tent cities.
There are problems in Europe with immigration and it was engineered by Israel, Saudi Arabia and Turkey, the founders of ISIS along with the CIA and friends, to divide the EU and punish the people of Europe.  Oh, there is hate out there, we just don't pay attention as to where it is coming from.
Americans need to stand with "our" people, the Syrian Arab Army and those Shiite Militias and even, to an extent, and let me be clear, Hezbollah.
We need to honor those who fight terrorism and dishonor those, even those of the American military who should know better, who trained and rearmed ISIS at the camps in Hasakah, Syria.  We then released all the ISIS "prisoners" who were supposedly killed in Raqqah and sent them out to murder even more Syrians, and this is on Trump's watch.  If he weren't totally nuts, he might actually stop this.
Why do you think the Russians are back to hating us again?
As balance, what I have written of Trump is accurate and confirmed.  What I have left out is that his personal weaknesses, and he has many, are much less than all of those around him and most serving in government already.
As you read every day, the press and Trump are playing out a "drama for profit," where he looks like a fool and they, our fake press, in their own criminal way, are using his insanity to cover their utter and unforgivable evil.
Pay the fuck attention from now on please.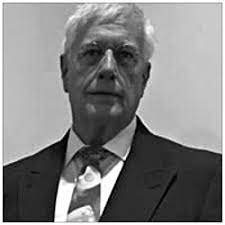 Gordon Duff posted articles on VT from 2008 to 2022. He is a Marine combat veteran of the Vietnam War. A disabled veteran, he worked on veterans and POW issues for decades.
Gordon is an accredited diplomat and is generally accepted as one of the top global intelligence specialists. He manages the world's largest private intelligence organization and regularly consults with governments challenged by security issues.
Duff has traveled extensively, is published around the world, and is a regular guest on TV and radio in more than "several" countries. He is also a trained chef, wine enthusiast, avid motorcyclist, and gunsmith specializing in historical weapons and restoration. Business experience and interests are in energy and defense technology.
ATTENTION READERS
We See The World From All Sides and Want YOU To Be Fully Informed
In fact, intentional disinformation is a disgraceful scourge in media today. So to assuage any possible errant incorrect information posted herein, we strongly encourage you to seek corroboration from other non-VT sources before forming an educated opinion.
About VT
-
Policies & Disclosures
-
Comment Policy
Due to the nature of uncensored content posted by VT's fully independent international writers, VT cannot guarantee absolute validity. All content is owned by the author exclusively. Expressed opinions are NOT necessarily the views of VT, other authors, affiliates, advertisers, sponsors, partners, or technicians. Some content may be satirical in nature. All images are the full responsibility of the article author and NOT VT.