… from Russia Today, Moscow
[ Editor's Note: The Kurds have made another move on the North Syria chessboard in what appears to be a challenge to Damascus that, "we will get to Afrin before you do."
I have been wondering about the slow pace of the Turkish advance despite its air superiority and massive firepower advantage, thinking much of it might have been due to giving time to test the reactions of the other parties involved in the Balkanizing of Northern Syria for varying reasons.
All of Erdogan's protestations of concern for Syria's territorial integrity are a bad joke of course, and by association that has put put both Iran and Russia in bad light. The only guarantee that Erdogan is acknowledging is to do whatever he wants, and having everybody else neutralized from opposing him other than Damascus and the Kurds.
The biggest variable in all of this now will be the US. If Turkey lays siege to Afrin, then Kurdish forces in the East will be trying to break the siege. Would the US provide them air cover if they were attacked, or just watch them get wasted?
The Afrin district had a population of around 170,000 with about 35,000 in town. Notice that the story says "lay siege to Afrin", not take it. By going this the Turks would have it cut off as a logistics base and can then clear out the entire province faster by being able to attack on multiple flanks, a bad situation for the Kurds.
What Syria can and will do is a big guess. Would it value blocking Turks out of Afrin more than clearing jihadis out of Idlib, when Erdogan said he would be going there next? Would not the jihadis be jumping up and down with delight at the chance that the Syrians, Turks, Kurds and Americans might start fighting each other.
It seems that we might we watching the ISIS threat replaced by one much more powerful and dangerous, and more far reaching consequences … Jim W. Dean ]

Jim's Editor's Notes are solely crowdfunded via PayPal
Jim's work includes research, field trips, Heritage TV Legacy archiving & more. Thanks for helping. Click to donate >>
– First published … February 20, 2018 –
Turkish troops will encircle the Kurdish-held Syrian city of Afrin "in the coming days," effectively starting its siege, President Recep Tayyip Erdogan told ruling party MPs, local media reported.
Speaking to members of the ruling Justice and Development Party's (AKP) on Tuesday, Erdogan said the city center of Afrin will soon be besieged by advancing Turkish troops and allied Syrian militias, according to Hurriyet.
"Preparations in the field take some time. In the coming days, we will lay siege to Afrin city; it's very important that everywhere we go should remain secure," Erdogan said, as cited by Hurriyet. He added: "Thanks to the siege, the YPG will have no room for bargaining with the Syrian regime."
Erdogan's statement comes as Turkish troops are advancing towards Afrin, "liberating" village after village. The offensive, codenamed Operation Olive Branch, was launched in January this year with the stated goal of driving the Kurdish YPG militia group – deemed a terrorist organization in Turkey – out of the area.
On Tuesday morning, the Turkish military said the troops had "neutralized" 74 Kurdish and Islamic State (IS, formerly ISIS) fighters, increasing the number of slain militants to 1,715.
"The ground operation, supported by air- and ground-based fire support assets, continues successfully as planned," it added.
Earlier this week, media reports emerged suggesting an agreement has been reached between the local Kurdish administration and Damascus, under which Syrian pro-government forces would be allowed to enter the area. On Monday, Syrian media reported that government troops would arrive in Afrin "within hours."
However, no official confirmation of the news has been announced, with Kurdish officials denying that such an agreement exists. "There is no agreement; there is only a call from us for the Syrian army to come in and protect the borders," YPG spokesman Nouri Mahmoud told Reuters by phone on Monday.
Ankara has threatened to confront Syrian forces if they come to the aid of the Kurds, and also dismissed reports on the Kurdish-Syrian deal.
READ MORE: Erdogan: Turkey's Syria op will move to Idlib after mission completed in Afrin
"If the regime enters [Afrin] to clear out the YPG, then there is no problem," Turkish Foreign Minister Mevlut Cavusoglu said on Monday, as cited by state news agency Anadolu. However, he added: "If they are entering [Afrin] to provide protection to the YPG, then no one can stop Turkey or Turkish soldiers."
Meanwhile, experts say Syrian leader Bashar Assad and his government are now playing a key role in stabilizing the situation in and around Afrin.
"It is ironic because both the Kurds and the Turks at different times stated their absolute condemnation of the Syrian government and unwillingness to deal with President Assad or his government," Danny Makki, Syria commentator, told RT.
Now both regional actors are looking at Assad as "some sort of peacemaker," Makki said. While Turkey, which is losing soldiers and armor, is desperate to end the fighting, the Kurds would prefer to do a deal with Damascus rather than make one with the Turks "on very weak terms," he suggested.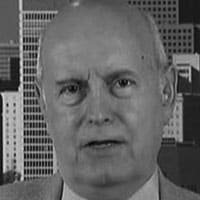 Jim W. Dean is VT Editor Emeritus.  He was an active editor on VT from 2010-2022.  He was involved in operations, development, and writing, plus an active schedule of TV and radio interviews.  He now writes and posts periodically for VT.
ATTENTION READERS
We See The World From All Sides and Want YOU To Be Fully Informed
In fact, intentional disinformation is a disgraceful scourge in media today. So to assuage any possible errant incorrect information posted herein, we strongly encourage you to seek corroboration from other non-VT sources before forming an educated opinion.
About VT
-
Policies & Disclosures
-
Comment Policy
Due to the nature of uncensored content posted by VT's fully independent international writers, VT cannot guarantee absolute validity. All content is owned by the author exclusively. Expressed opinions are NOT necessarily the views of VT, other authors, affiliates, advertisers, sponsors, partners, or technicians. Some content may be satirical in nature. All images are the full responsibility of the article author and NOT VT.