Introduction:  The article below is from former Google CEO Eric Schmidt, warning of China, warning of "others" and an AI that will destroy the planet, the plot of Arnie's Terminator films.
Here is what I suggest. Follow events, beginning with 9/11. VT, in 2014, received files reputed to be from Russian intelligence, on 9/11. The files, received on May 4, 2014, described the nuclear destruction, now largely confirmed of 3 towers, two taken down with extremely clean new design bombs, also confirmed by Los Alamos, placed in moving vans parked under the huge freon tanks in the aging air conditioners.
Freon, when hit with ionizing radiation, became Judy Wood's energy weapon and an indescribable event occurred, and the world changed. Suddenly engineering and physics were out the window, as though a "butter knife" was a knife made of butter and in the post 9/11 world could suddenly cut or perhaps "dustify" nearly a million tons of structural steel, enough to build the fleet sunk at Pearl Harbor times four.
Days after receiving the files, some technical, government documents very recently declassified appeared on our doorstep, oddly recently declassified, weapons design, radiation and blast studies, others covering surveillance of Israeli and Saudi agents operating in Fort Lee, New Jersey near New York.
No media platform but VT touched this material at the time, or even after when they could have republished our material at no risk to themselves.
Follow me on this.
On 9/11 there were many attacks, dozens of arrests, those involved had long been under surveillance by a team including Jeff Smith of VT, who was onsite for some time with the FBI.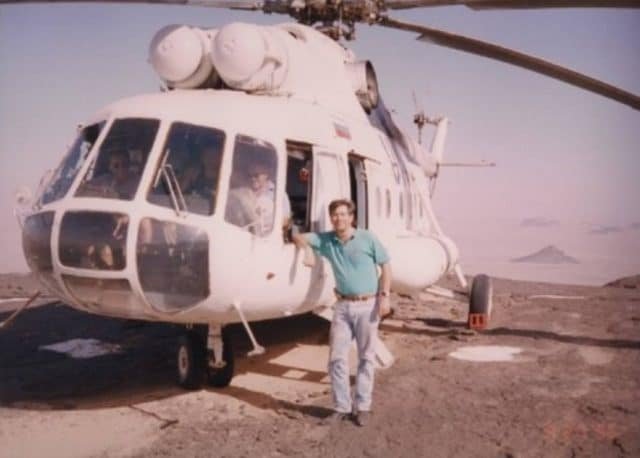 Very oddly, we were then put in contact with study groups at the University of California at Los Alamos.  We sent them what we got and began months of dialog, getting more declassified documents on nuclear weapons, more confirmation of Israel and Saudi Arabia's role from others and began to learn that our original "dump" wasn't Russia at all but the FBI.
Two years before, the FBI had sent us files on Mitt Romney and his ties to Carlos Salinas, including files the FBI had received from Mexican intelligence and a series of recording with a "pissed off" very senior FBI official, very much on the record. 
Google has cleaned this from the internet and it all sits on our secure servers in Bogata now, behind military plus plus security with Chris Ford.  The real media is on a wartime footing, even InfoWars and Rense are being choked off, their banking attacked.
Others it seems, like Tor and Wikileaks, all have turned out to be "Broadcast Board of Governors," read "CIA/Mossad" funded.  It is all coming out, every "name" you see pop up out of nowhere, all shills.  When we tracked Assange to "Tor," and CIA funding, suddenly his lifelong love affair with Israel became clear.  Others, including "most" anti-Zionists, turned out to be not just controlled but the real "controllers" of a fake opposition.
Here is where it gets sticky, our training, that would mean Hanke, Khrushchev, Greenhalgh, Jim Dean, Jeff Smith and me, is in counter-intelligence and in particular "pattern recognition."
When post 9/11 events began piling up, the "usual suspects," the military industrial complex and the Rothschild-run debt slavery cabal that owns the UN and so many other institutions, began to seem irrelevant.
You see, currency is a dream, it was created to facilitate retainable wealth and to establish a class of ruler/controllers that weren't intelligent and didn't have the guile to invent gods and make up holy books.
After 9/11 we entered on a "Matrix/Terminator" theme of continual war, openly fake news, openly corrupt world governments, the "dumbing down" of mankind and rule by the least fit.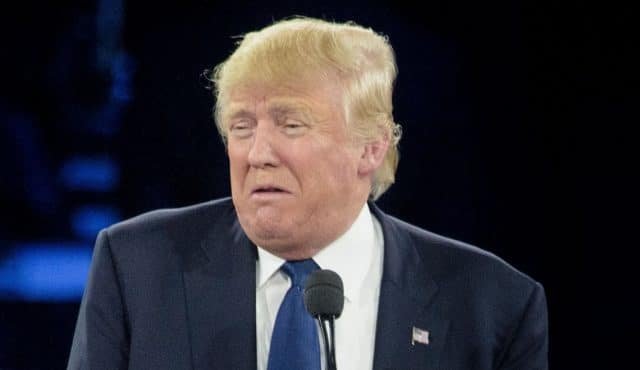 This is when VT and its friends inside a dozen security agencies began modeling events, false flag terrorism, manipulated news, carefully timed government policy changes and found a new type of chaos theory never before implemented.
Israelis had always prided themselves on psychopathy and intellect, the idea of Nobel Prize winners planning to destroy mankind on behalf of a god borrowed from Egypt, based on a tribal history blown out of proportion, totally fictionalized and propped up by paper thin archaeology and a pattern of smear campaigns, bribery, threats and payoffs.
When VT began tracking US involvement in bioweapons in Libya, then Romania and Georgia, first crop diseases, then new strains of influenza, followed by chemicals attacks, VZ, BZ, Sarin, and then patterns of weather manipulation, the idea of a functioning human-hating AI became a reality.
And behind that AI, we found Google Corporation, its "Idea Groups" and regime change platform called "Jigsaw," manipulating wars, elections, events, a web of intrigue with no human in charge, no magical "evil Jews," no crazed dictators, simply mindless and greedy hedge fund managers and "millennials," the soulless children of a "me first" generation and an education system long under Ford/Rockefeller/Rothschild control.
We found the AI in Macedonia, a story long buried, where the Google AI created a deluge of "hate Hillary" propaganda, 1300 websites and 50,000 fake people to "catfish" America into "Trumpicide."
No human would want Trump in charge, he is the child of chaos, his controllers, behind Adelson and Netanyuhu, behind the phony accusations against the Russians, stands Google and its 24 partners, who run our defense, our social media, who feed our intelligence, plan our viewing, select what we read and now, with semi-official sanctioning, define our culture, our history and what they want us to believe is real and not real.
Then there was the internet, supposedly Al Gore's baby, now ruled by Google and its sewer of malware, key loggers, clickbait, porn and pop-up spam.  The Google AI or what they call the YouTube algorithm, among others, built a corps of sewer rats and slimeballs, the promise of "money from the sky" from Google for clickbaiting and scamming, of spam and fakery, of devices to poison, to lull into complacency; the pattern emerges, the AI at work.
This is war.  From RT
Artificial intelligence inspires both fascination and existential dread, as many fear the eventual 'rise of the machines.' But former Google CEO Eric Schmidt believes we needn't worry about killer AI… for a decade or two at least.
"Everyone immediately then wants to talk about all the movie-inspired death scenarios, and I can confidently predict to you that they are one to two decades away. So let's worry about them, but let's worry about them in a while," Schmidt told the crowd at the Munich Security Conference in February, as cited by Defense News.
Schmidt, now a fellow at MIT since stepping down as a Google executive in January this year, presents a more realist, rather than alarmist, take on the development of AI.
He maintains that the benefits far outweigh the risks when it comes to AI and that we as a species merely need to keep a tight leash on any and all advancements. He recently highlighted how Google is helping to prevent blindness in diabetics using AI.
Schmidt's point centers around one key fact regarding AI at present: it's far from replacing humans in major, complex and nuanced decision-making processes and instead, for now at least, robots and AI are best at highly repetitive tasks, as they don't get bored like humans do.
"#Technology does not free us of the need for leadership." Some of the most key statements about technology's impact on democracy at #MSC2018 from @KofiAnnan@BradSmi & @ericschmidtpic.twitter.com/7SM3YK2yUi

— Security Conference (@MunSecConf) February 20, 2018
"The other point that I want to remind everyone, these technologies have serious errors in them, and they should not be used with life-critical decisions," Schmidt said. "So I would not want to be in an airplane where the computer was making all the general intelligence decisions about flying it. The technology is just not reliable enough – there too many errors in its use. It is advisory, it makes you smarter and so forth, but I wouldn't put it in charge of command and control."
This means easily defined and measured tasks with straightforward outcomes like crunching numbers or memorizing databases rather than making life-or-death decisions about nuclear strikes or resource distribution.
Robots and the AI that powers them at present, require a clear set of rules with an ever-increasing number of failsafe protocols to prevent them from deviating too much and causing chaos on a global scale. In short, they are nowhere near as creative as us because we have yet to build them that way.
'I personally feel is that within this century, we will make contact with an alien civilization' https://t.co/yL1AhMS8Vh

— RT (@RT_com) February 25, 2018
Technologists continue to make leaps and bounds in AI research, although sentience is still a pipe dream reduced to the philosophizing of science fiction. We should still worry more about human intentions as expressed through the code in the machines for the time being, argues Schmidt.
"You've been watching too many movies. Let me be clear: Humans will remain in charge of [AI] for the rest of time," he asserted.
Therein lies the problem, however, as Schmidt warns about countries like China and their approach to developing ever-smarter and more intuitive machines. China's whole-of-nation AI program aims to make the country the global leader in AI research and development by the year 2030.
"It's a national program. As I understand, what that means in China is that there will be hundreds of thousands of engineers produced and trained in this. There is no analogous United States or European doctrine, and we need to have one," Schmidt noted.
Like this story? Share it with a friend!
*
Related article:
Nuclear 9/11 Revealed: Theories and Disinformation, the Misguided and the Inhuman
*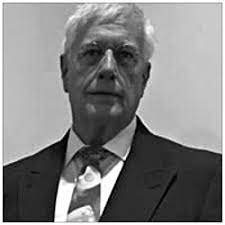 Gordon Duff posted articles on VT from 2008 to 2022. He is a Marine combat veteran of the Vietnam War. A disabled veteran, he worked on veterans and POW issues for decades.
Gordon is an accredited diplomat and is generally accepted as one of the top global intelligence specialists. He manages the world's largest private intelligence organization and regularly consults with governments challenged by security issues.
Duff has traveled extensively, is published around the world, and is a regular guest on TV and radio in more than "several" countries. He is also a trained chef, wine enthusiast, avid motorcyclist, and gunsmith specializing in historical weapons and restoration. Business experience and interests are in energy and defense technology.
ATTENTION READERS
We See The World From All Sides and Want YOU To Be Fully Informed
In fact, intentional disinformation is a disgraceful scourge in media today. So to assuage any possible errant incorrect information posted herein, we strongly encourage you to seek corroboration from other non-VT sources before forming an educated opinion.
About VT
-
Policies & Disclosures
-
Comment Policy
Due to the nature of uncensored content posted by VT's fully independent international writers, VT cannot guarantee absolute validity. All content is owned by the author exclusively. Expressed opinions are NOT necessarily the views of VT, other authors, affiliates, advertisers, sponsors, partners, or technicians. Some content may be satirical in nature. All images are the full responsibility of the article author and NOT VT.