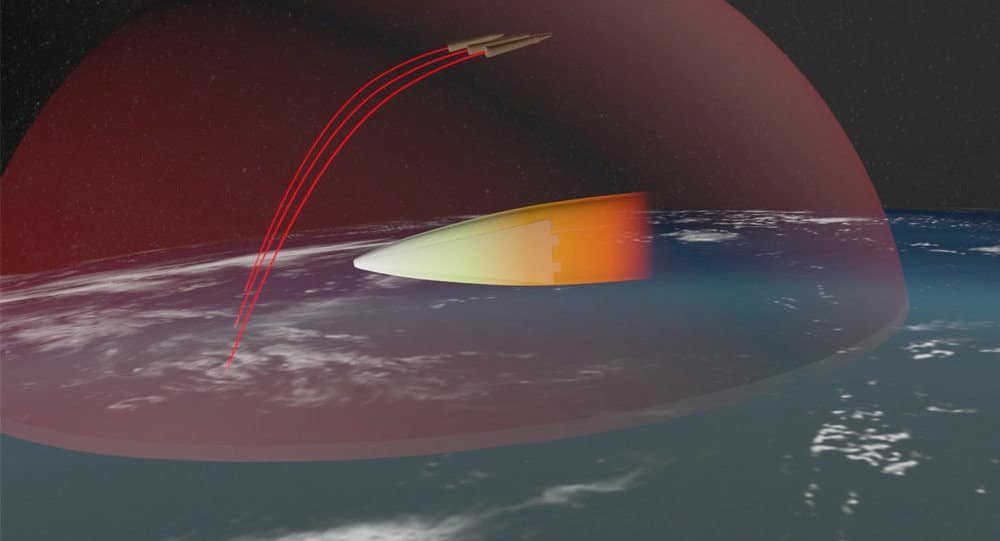 … from Sputnik News, Moscow
[ Editor's Note: The cookie is beginning to crumble, but as usual, we have to read the bad news in the foreign press. When the US has no alternative, it has to admit the obvious, but only that.
Russian hypersonic technology is way beyond that of the US. Old bad habits are an inherent part of the problem. US development is dragged out as long as possible, includes flaws in the early models requiring major cost overruns, with the goal of extracting as much money from the program, and taxpayers, that the contractors possibly can.
Then when they fail, they just initiate part two of the scam – that now more emergency funding is needed to "catch up", but it will go to the same defense contractors who engaged in the first scam.
What is never covered in our media is how did this situation develop. How did huge debt-funded weapons programs end up being wasted money, other than for using on places like Syria, or Yemen? And the answer to that is we gave Russia and China no alternative. We engineered our own defeat – part one being economic destruction with $20 trillion in debt and climbing.
The US brain has had a brain-dead strategy, pushed by the core NeoCon Deep State group that hyperventilated on its unipolar geopolitical crack cocaine. This was an open declaration of war on both Russia and China – submit or we are coming for you – meaning that we will move first-strike mass weapons including tactical mini-nukes up to your border to eliminate you retaliatory nuclear-strike options.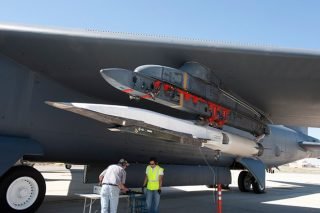 That strategy has now failed, as it should have, but elicits far-reaching results, which should call for mass beheadings of those responsible on our part. Russia and China are not into playing the "half measure, rubber bank and glue" fixes. Their counter measures are focused on eliminating that threat as needed, rather than living with it.
What they are doing, and have already done, is develop weapons to completely turn the global armaments balance around, short of a general nuclear exchange on each others' territories.
The bonuses they have from these advanced hypersonic missiles is that they can, in the first stages of a war, concentrate on wiping out all forward enemy deployed weapons systems – killing all missile platforms ringing them, on land, on the sea, and under the sea. They have to wipe out the US Navy, leaving the next step of mutually assured destruction as the only play left.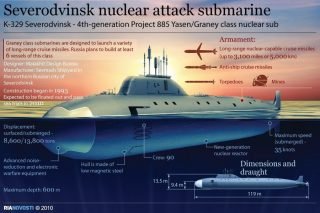 Hence you see the development of the Russian quiet subs, the silent nuclear torpedoes, armed and powered, that can destroy naval bases, and hypersonic missile swarms and torpedo attacks on carrier groups, where they will join the WWII battleships at the bottom of the sea.
All of this is the result of the US' unipolar attack on the world.
The American people never had a say in any of this. Like junkies, our Congressmen got sucked into it via our addiction to defense production work spread out over as many states as possible, and focused on key committee chairman states – pure financial corruption done under the guise of defense – the ultimate smokescreen.
The only play I see for the public to go forward is to rub this in the faces of their Congressmen every place they show up in their districts, so our disastrous unipolar-power jihad cannot remain hidden like it has. Our challenge to them is to reverse the unipolar strategy as a doomed one, and to make it clear to them that they will be held personally responsible for this flawed policy when it crashes and burns. If anyone has a more feasible option, please share it in the comments … Jim W. Dean ]

Jim's Editor's Notes are solely crowdfunded via PayPal
Jim's work includes research, field trips, Heritage TV Legacy archiving & more. Thanks for helping. Click to donate >>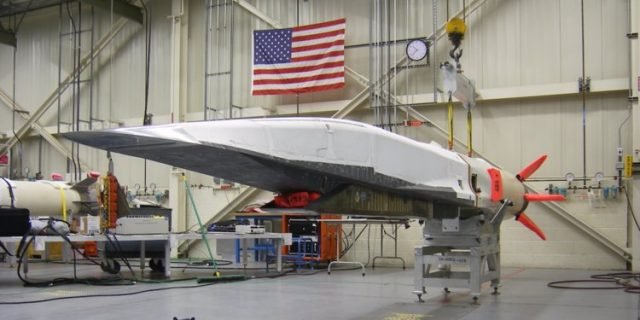 – First published … March 28, 2018 –
The US military has admitted that the United States is lagging behind Russia and China when it comes to hypersonic weapons development, according to The Hill.
"Right now we are helpless," Republican US Senator James Inhofe, who sits on the Armed Services Committee, was quoted by The Hill as saying.
He was echoed by Thomas Karako from the Center for Strategic and International Studies, a think tank, who agreed that Russia and China are outpacing the United States in terms of developing "super-fast missile technology."
"And the reason is the US hasn't been doing anything near the same pace, both in terms of developing our own capabilities, but also failing to develop sensors and shooters necessary to shoot down theirs," he underscored.
READ MORE: White House Reveals Concerns of European Leaders Over Russian Advanced Weapons
Earlier, General John Hyten, head of US Strategic Command, admitted during a Senate Armed Services Committee meeting that the US missile shield is unable to contain hypersonic weapons.
"We don't have any defense that could deny the employment of such a weapon against us, so our response would be our deterrent force, which would be the triad and the nuclear capabilities that we have to respond to such a threat," Hyten said.
In his state-of-the-nation address to the Federal Assembly on March 1, Russian President Vladimir Putin specifically touted the development of the country's hypersonic weapons which he stressed is designed for defensive purposes.
These include the Avangard hypersonic missile capable of flying at speeds up to 20 Mach or more than 15,000 miles (about 24,000 kilometers) per hour.
Commenting on this, Alexey Leonkov, a former employee of the 30th Central Research Institute of Russia's Aerospace Force told Sputnik that the Avangard missile renders US defenses totally useless.
*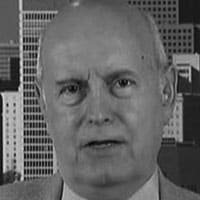 Jim W. Dean is VT Editor Emeritus.  He was an active editor on VT from 2010-2022.  He was involved in operations, development, and writing, plus an active schedule of TV and radio interviews.  He now writes and posts periodically for VT.
ATTENTION READERS
We See The World From All Sides and Want YOU To Be Fully Informed
In fact, intentional disinformation is a disgraceful scourge in media today. So to assuage any possible errant incorrect information posted herein, we strongly encourage you to seek corroboration from other non-VT sources before forming an educated opinion.
About VT
-
Policies & Disclosures
-
Comment Policy
Due to the nature of uncensored content posted by VT's fully independent international writers, VT cannot guarantee absolute validity. All content is owned by the author exclusively. Expressed opinions are NOT necessarily the views of VT, other authors, affiliates, advertisers, sponsors, partners, or technicians. Some content may be satirical in nature. All images are the full responsibility of the article author and NOT VT.