… from Southfront 
Editor's Note: America's last gasp to hang a gassing attack on Damascus is the most pitiful of all. That Trump is preparing a retaliation strike based on such an obvious hoax is a major criminal act, on a level for which the Nuremberg trial hanged Nazis, for "waging an offensive war", which is what the US Coalition has been doing in Syria.
Even worse, for America's military and Intelligence branches to be going along with this without a whimper, so far, shows a breach of their oath in my book which is off the rails. It is the kind of behavior one would expect of mercenaries, a term I have been hesitant to use to describe their behavior, but is becoming harder and harder not to do.
Anyone with two brain cells to rub together can see what a clear fraud this is, but the vastness of the silence across virtually the full spectrum of American institutions is disappointing.
To send our military into harm's way, based on a false flag supported by the US and our NATO partners, is a betrayal of our military personnel and their families, yet even they don't seem to care.
What the hell happened that, despite all the training we have given them, the legacy that they are supposed to represent, they would go along with this? I am at a loss for words to describe it. If the balloon goes up and a major shooting event happens, they will not be able to claim, "if only I had known".
This fiasco is on the scale of building 7 going down on 9-11, and the entire standdown of our law enforcement and security people, despite Larry Silverstein admitting on camera "we had to pull it", and yet almost no one considered that even strange … Jim W. Dean

Jim's Editor's Notes are solely crowdfunded via PayPal
Jim's work includes research, field trips, Heritage TV Legacy archiving & more. Thanks for helping. Click to donate >>
---
– First published … April 11, 2018 –
While horrible photos (link 18+) of people allegedly killed in the April 7 Douma attack rapidly became widely known after they had been released by the White Helmets, there was something ignored by the media.
Besides the photos of the dead bodies, Douma "media activists" also released videos showing two compressed gas cylinders, which had allegedly been used by "the Assad regime" to conduct the chemical attack on Douma.
These videos raise some questions.
This was the first video showing the alleged compressed gas cylinder used in the attack. It appeared on April 8, a day after the first reports about the attack (April 7).
This cylinder was allegedly dropped from some helicopter of the Syrian Arab Air Force, made a hole in the roof and appeared in some apartment inside the building.
The question is why is the cylinder is undamaged after falling from hundreds meters above and crashing into the roof? Another issue is that it looks like the cylinder was able to made a hole in the roof but failed to damage the bed.
This compressed gas cylinder was allegedly filmed on April 9 a roof of the building hit by the attack. However, the video was released by the White Helments on April 10, a day after Russian servicemembers visited the parts of Douma where the alleged chemical attack took place. According to the Russian Defense Ministry, no traces of the chemical attack were found.
Let's say this is an accident.
The White Helmets
✔@SyriaCivilDef
Important: video from 9 April, 7:02pm showing presence of chemical gas canister in Douma. Same location as video of casualties. Also same location that Russia visited reporting 'no sign of chemical weapons'.
No doubts, the criticism faced by the "activists" after the first video was used to improve the second one. This time the cylinder appears to be a bit damaged.
Why did the second video showing the cylinder#2 [which is damaged and even a bit burned] appear only on April 10, a day after the visit of the Russians to the area?
A person skeptical of "Assad chemical attack" reports by the White Helmets may say that the cylinder#1 videos were staged to confirm that the attack had been conducted by the Syrian Air Force. However, too much mistakes (like a lack of damage) were made. So, the organization had to make another "proper" video with the cylinder#2 to confirm its claims.
Everyone is free to decide for himself.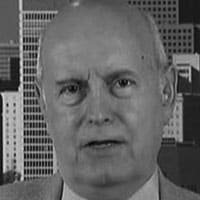 Jim W. Dean is VT Editor Emeritus.  He was an active editor on VT from 2010-2022.  He was involved in operations, development, and writing, plus an active schedule of TV and radio interviews.  He now writes and posts periodically for VT.
ATTENTION READERS
We See The World From All Sides and Want YOU To Be Fully Informed
In fact, intentional disinformation is a disgraceful scourge in media today. So to assuage any possible errant incorrect information posted herein, we strongly encourage you to seek corroboration from other non-VT sources before forming an educated opinion.
About VT
-
Policies & Disclosures
-
Comment Policy
Due to the nature of uncensored content posted by VT's fully independent international writers, VT cannot guarantee absolute validity. All content is owned by the author exclusively. Expressed opinions are NOT necessarily the views of VT, other authors, affiliates, advertisers, sponsors, partners, or technicians. Some content may be satirical in nature. All images are the full responsibility of the article author and NOT VT.