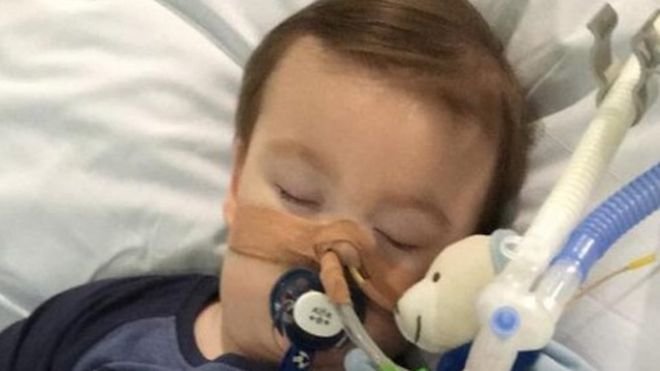 Poor little Alfie Evans has joined Charlie Gard. Thanks to the National Health Service and Britain's judiciary the poor lad never lived to see his second birthday. Our liberal judges, who take pride in opposing the death penalty for murder, seem happy to hand down what are effectively death sentences to innocent youngsters. This offensive nonsense has got to stop.
In a compelling article Newt Gingrich has said much of what I wanted to say anyway: http://www.foxnews.com/opinion/2018/04/27/newt-gingrich-alfie-evans-is-condemned-to-die-at-23-months-because-britains-scary-secular-state.html.
I have followed Newt's career with interest since a rail journey in Europe nearly 40 years ago, when I shared a compartment, in the nicest possible way of course (it wasn't a sleeper, there were other passengers and anyway I'm gay!) with his campaign manager for the 6th Congressional District of Georgia, Elizabeth Camp. If I remember rightly Newt was then a freshman Congressman.
Elizabeth was a delightful traveling companion, if I may say so (I think I was on my way back from Salzburg, Austria). Her husband is a distinguished lawyer, who rose to become a federal District judge in Georgia. Sadly, Judge Camp was arrested a few years ago over some footling nonsense involving a young lady and a quantity of heroin. It rather sounds like a set up by the feds, possibly because the judge was honest. Being set up by the feds is usually a character recommendation.
Alfie's illness
Two things made Alfie's case unusual: firstly the doctors at Alder Hey Children's Concentration Camp, sorry Hospital, in Liverpool could not diagnose Alfie's illness. Since treatment starts with diagnosis this rather calls into question their prognosis. Secondly, he was not in a vegetative state, only a semi-vegetative state.
The courts were told that Alfie would only survive a "few minutes at most" after he was taken off the ventilator. In fact he survived five days. Why on earth didn't they put him straight back on, instead of watching him struggle to breathe?
The Pope's involvement
As is well-known I am more a fan of the Catholic Pope, His Holiness Pope Benedict, than I am of the Jesuit Pope, His Holiness Pope Francis. Indeed, the Jesuits and I have had our differences. They weren't terribly happy, I gather, when I exposed their regicide of His late Majesty King Henry VIII, who gave the Vatican a good kicking and rightly so.
However when Pope Francis intervenes to save the life of a little British boy His Holiness will get my backing, every time. As a result of Papal support, a bed was found for little Alfie at the Bambino Gesù Children's Hospital in Rome and in the last hours of his life Alfie was granted Italian Citizenship.
Killing a British child is one thing. For British doctors to fail to treat a critically ill Italian child in a British hospital raised issues of community law. I am no fan of the European legal system, but once Alfie had Italian nationality and his parents wished to travel with him to a hospital in the territory of another EU member state it was a clear breach of community law to prevent him traveling.
The idiot hospital, no offense intended, even raised objections to Alfie's devoted parents, Tom Evans and Kate James, taking him home to die, on the spurious basis that they might try to take him abroad. Alder Hey isn't a prison, and Alfie was not a prisoner, not in law at any rate. Tom and Kate had every right to take their desperately ill child to Italy for treatment, in circumstances where they had the Italian government and the Vatican State behind them.
The legal reasoning
I have looked at the Court of Appeal's reasoning in their final judgment. With respect, it's weak. It reiterates the earlier, with respect facile, judgment that it was in Alfie's 'best interests' to die. It doesn't really analyse the legal basis for detaining Alfie at Alder Hey Hospital once the parents had withdrawn their consent to further 'treatment', not that Alder Hey were actually treating Alfie. Alfie's guardian ad litem, no offense intended, was as useless as usual.
Alfie's legal team
There has been intemperate criticism of Alfie's legal tram, including that nice man Pavel Stroilov, whom I've known for some years. Mr Justice Hayden described him as "fanatical and deluded", as though Pavel supports British membership of the EU. I am quite sure that His Lordship will not mind my saying, with respect, that since His Lordship is reputed to support EU membership, he is not in the best position to criticise someone  for being fanatical and deluded.
Someone has now reported the Christian Legal Centre to the Solicitors Regulation Authority, presumably on the basis that it is unprofessional to want to help sick children. Very frankly, I see no basis whatsoever for criticising the legal team for Alfie's parents. Since no one else was there to speak up for little Alfie, effectively this was also Alfie's legal team.
The entire episode, sadly, has brought the courts and CAFCASS, who supply the 'guardians', into further disrepute. Alfie had enormous public support and this issue will not go away.
Alfie's parents
Tom & Kate deserve the highest praise. They fought to the end to get proper medical treatment for their child and to get him out of the hands of doctors who couldn't even find out what was wrong with him, no offense intended.
Some of the media commentary on the case has highlighted their Christian faith, as though it were a criticism. I really don't care what motivated these two fine young people, only 20 and 21, to fight for the life of their child. As I have observed before, I'm not religious, I'm an Anglican. If they were driven by their faith, however, that's fine by me.
Christian ethics are the finest humankind has ever developed, with or without Divine assistance. Fighting for the weak and helpless is good, period. Tom and Kate are good people. Alfie could not have wished for better parents.
I hope they stay together and do not let Alfie's distressing death divide them. Sadly the death of a much-loved child can damage or even destroy the parents' relationship. I also hope that in the fullness of time they have more children. They are clearly good parents.
They should not blame themselves for Alfie's condition. It would appear to have been congenital, but it does not sound like the sort of illness which would have been picked up in prenatal scans. Congenital defects are part of the human condition. Sometimes they are passed on, sometimes not. There is not much that parents can do about it and frankly no reason why they should, even if genetic testing or family history throws up the possibility of a child being born with serious defects.
Eugenics is a fascist concept, which will forever be associated with Nazi Germany and now, it would seem, with the Family Division of the England and Wales High Court, the Court of Appeal, the Supreme Court, the European Court of Human Rights and CAFCASS, no offense to any of them intended. Tom and Kate did the right thing. They fell in love and had a child. Barely more than children themselves (neither was more than three years out of their minority) they demonstrated that they were ready for the responsibility of parenthood. Their behaviour put many older parents to shame.
Parenthood is a joy, but it is not and never has been an unalloyed joy. It is in the nature of life that parenthood can bring with it sadness and cruel disappointment. Sometimes your child can become desperately ill. It was not the parents' fault. I am sure that they brought Alfie into the world with the highest hopes. Now they have just memories of him, which I hope they will treasure. They also have the deepest sympathies of millions of people around the world. What is more, Alfie's death may trigger further, badly needed medical research and legal reform.
Law reform
With the very greatest of respect, the time has come to take away the power of judges to hand down these death orders. NHS bureaucrats should no longer be able to go to court to get declarations in advance that it is lawful to withdraw life support. The guardian arrangements have broken down completely and in practice these gruesome requests are just rubber-stamped, no offense to the courts intended. Public confidence in the system has collapsed.
The episode has cast a further shadow over the future of the NHS. Unable to cure our sick children and run by seemingly heartless, baby-killing bureaucrats it is showing up huge problems with state medicine. It's dysfunctional and needs either abolition or major reform. We have some great doctors in Britain, but in practice they don't run NHS hospitals.
Tragically, Alfie's case was all about healthcare rationing. We ended up with the bizarre situation where the hospital was desperate to prevent another hospital taking over responsibility for Alfie's care, possibly because they didn't want him cured, which would show them up. That isn't the response of doctors, it's the response of bureaucrats.
Abortion
Alfie's case throws up serious ethical issues. What if Alfie's condition had been diagnosed before he was born? Should he have been aborted? Of course not.
I am not only not unsympathetic to pregnant women, I started the employment law test case, Webb v. EMO Air Cargo (UK) Ltd, which established as a principle of community law that dismissal on the ground of pregnancy constitutes unlawful sex discrimination. However the feminist argument that it is only the pregnant woman's body which is in issue is wrong, both logically and morally. From the moment of conception another life is involved.
This can be a great nuisance for pregnant woman. Pregnancy is not an illness, but it can cause illness, as many mothers can attest. It goes with the territory, I'm afraid. Women and men are equal, but we're different. Historically men have had burdens to bear as well.
Next column
I had a 30,000 word statement to prepare for the Bar Disciplinary Tribunal last week, as the Criminal Cases Review Commission appear to have been leant on.  I'm on a short break next weekend, so the next column will be in the middle of next week. That's Plan A, at any rate!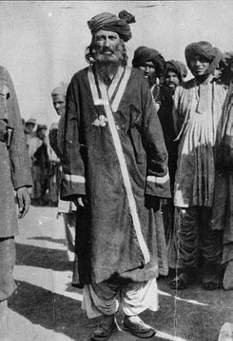 Recent reading
April marked the centenary of the founding of the Royal Air Force, the world's first independent air force. My recent reading has included a splendid history of the RAF, produced to mark the occasion, by Michael Napier: The Royal Air Force, A Centenary of Operations (Osprey, 2018).
This is an excellent book, with superb photographs and plenty of detail. There were operations in there I'd never heard of, and I'm not exactly unfamiliar with the history of my father's proud service. Indeed I once wore RAF uniform myself, as a Cadet Pilot in the University of Wales Air Squadron.
Napier has some issues with Bomber Command, however. He repeats the canard that Dresden was not a legitimate strategic target, indeed he seems to think that the great Anglo-American raids on Dresden in February 1945 were a mistake. I've met aircrew who were on that raid, and they didn't share his opinion. I'm not sure that you could ever call knocking over 18,000 Jerries in a night a mistake. Arguably the Allies didn't hit Germany hard enough in World War II. We certainly didn't hit them so hard that they thought about abandoning their ceaseless war against us.
Napier also seems to have some issues with the perfectly proper bombing of dissident tribesmen in Iraq between the wars. He might have laid greater emphasis with respect on the covert German backing of these dissidents, who were anti-British and deserved to be bombed, nicely, of course. He does however praise the RAF's excellent work against the wily Fakir of Ipi, who as we all know was a very wily old Fakir indeed.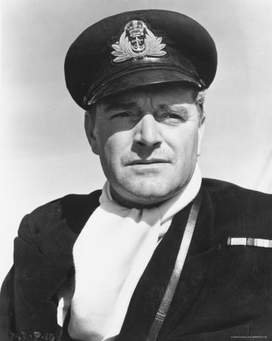 This Week's Movie Review: Intruder (1953, dir. Guy Hamilton)
This fine old movie was given an airing this week on Talking Pictures, a new cable channel in the UK dedicated to classic movies. The lead (Colonel Wolf Merton) is played by that great British actor Jack Hawkins. He surprises a burglar in his home, played by Michael Medwin, whom he recognises from the war.
It turns out that the burglar, Ginger Edwards, was on the run from prison, having decked a violent and abusive uncle who took on parental responsibility after the death of his parents. Ginger's younger brother, running from another beating, is tragically run over by a bus. Colonel Merton appreciates why Ginger has gone rogue and does his best to help him, giving the rozzers the run-around in the process. Since Ginger had actually killed some Germans and the rozzers probably hadn't, this was as it should be.
It's a well-acted and well-scripted black and white drama of the old school. The support cast is extremely strong, including as it does Dennis Price, George Cole, Duncan Lamont, Richard Wattis, Nicholas Phipps, George Baker, Campbell Singer and Edward Chapman. It's well worth downloading.
As word spreads that Jack Hawkins's throat cancer was probably induced by GO2 placing a radiation source near his bed (an old Jerry trick) we are going to see more Jack Hawkins movies. He was the epitome of an officer and a gentleman and it's easy to see why GO2 would target him. The truth about the illness and death of Jack Hawkins will not stay silent forever. It will probably come out when GO2's headquarters at Vauxhall Cross are finally raided. He was a much-loved figure and there will be hell to pay for Germany when that happens.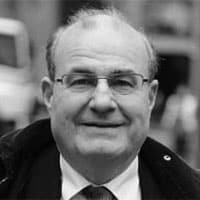 Michael Shrimpton was a barrister from his call to the Bar in London in 1983 until being disbarred in 2019 over a fraudulently obtained conviction. He is a specialist in National Security and Constitutional Law, Strategic Intelligence and Counter-terrorism. He is a former Adjunct Professor of Intelligence Studies at the American Military University.
Read Articles from Michael Shrimpton;
ATTENTION READERS
We See The World From All Sides and Want YOU To Be Fully Informed
In fact, intentional disinformation is a disgraceful scourge in media today. So to assuage any possible errant incorrect information posted herein, we strongly encourage you to seek corroboration from other non-VT sources before forming an educated opinion.
About VT
-
Policies & Disclosures
-
Comment Policy
Due to the nature of uncensored content posted by VT's fully independent international writers, VT cannot guarantee absolute validity. All content is owned by the author exclusively. Expressed opinions are NOT necessarily the views of VT, other authors, affiliates, advertisers, sponsors, partners, or technicians. Some content may be satirical in nature. All images are the full responsibility of the article author and NOT VT.