[ Editor's note: This article provides a range of opinions about the Presidential decision to pull out of the Iran deal, and the sources are Los Alamos Monitor and Los Alamos Daily Post. Since the deal was signed by the United Kingdom, United States, China, Russia, Japan, the EU, Germany, France and Iran, the fact that the US now intends to go rogue on the agreement may have mixed results. As the saying goes, may you live in interesting times. And, we are there. ] 
First published 8 May 2018 – Los Alamos Monitor
Local scientist, former Los Alamos Natl. Laboratory director, state politicians react to Trump's decision
In an 11-minute speech Tuesday from the White House, President Donald Trump dismantled the United States' 2015 nuclear accord with Iran, otherwise known as the Joint Comprehensive Plan of Action, calling Iran "the leading state sponsor of terror," and that the deal with Iran created under the Obama Administration was "defective at it's core."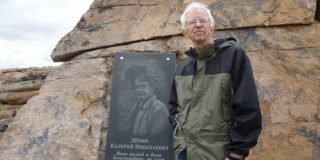 Dr. Siegfried Hecker, a former Los Alamos National Laboratory director and senior fellow with the Center for International Security and Cooperation, told the Stanford News Service Tuesday that in spite of Trump's announcement, there's still a chance Iran will honor the deal – with or without U.S. approval.
"I don't see Iran making a mad dash for nuclear weapons to respond to the U.S. withdrawal," Hecker told the Stanford News Service. "The country has too much to lose. Tehran could decide to keep the essence of the deal with the other countries and isolate the U.S. It may find that it will get adequate sanctions relief from the other countries in spite of U.S. pressure. That may be sufficient for Iran to continue to honor its nuclear deal commitments for now."
T. Douglas Reilly, a retired Los Alamos National Laboratory physicist who worked at the lab for 38 years, was devastated by the news Tuesday.
Reilly, who worked with the International Atomic Energy Agency in the field of nuclear safeguards and nonproliferation of and on while he was at LANL, started to sob over the news.
 
"I'm proud of what I've done," Reilly said through his tears.
When asked if his reaction was based on the president's announcement Tuesday morning, he was thoughtful.
"I suppose, but really I'm just crying because so much of what I hear is the ignorance of how good these things are. It is totally based on political motives."
Some of the main reasons Trump criticized the accord as lacking measurable data to show Iran was not pursuing a nuclear weapons program.
 
"Without being pejorative, it is incorrect," Reilly said. "The inspection provisions are extremely good. Let me just leave it at that."
 
Reilly went on to say that while preventing Iran from making technology that would create nuclear weapons, is important, it's not the whole picture.
"This is my field. I have studied the agreement. I have worked with the IAEA (International Atomic Energy Agency) for 40 years or more. The inspector who heads the inspection group is an old and dear friend. 
Reilly
They are damn good. This is an agreement that's far better than I ever expected," Reilly said. "Most of what has been on the media deals with (Iran's) centrifuges. The most important thing was repurposing the Arak reactor. Other than power, it's identical to Israel's Dimona reactor, which makes plutonium for nuclear weapons. If you leave it to do other things, they cannot make plutonium. More than 90 percent of the nuclear weapons ever made in the world use plutonium, not enriched uranium."
New Mexico's congressional delegation was quick to respond Tuesday to Trump's decision.
Republican Congressman Steve Pearce (CD-2) lauded the news, calling the Iran deal "dangerous."
"We cannot in good faith sit back and enable the world's leading sponsor of terrorism to continue their illicit activities," Pearce said. "Moving forward, we must work with our allies to prevent nuclear research, development, testing, and production in Iran, while also stifling the rouge state's ability to finance and support terror around the world."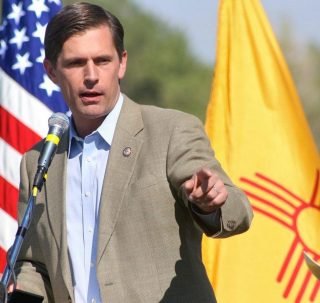 U.S. Sen. Martin Heinrich (D-NM) said backing out of the agreement will just promote religious extremism and make the nation more dangerous and unpredictable.
"The President just handed religious extremists in Iran's government a major victory," Heinrich said.
"Leaving the Iran deal, green lights the country's nuclear program, jeopardizes our credibility, and threatens our nation's security. It also exposes our allies and weakens our ability to forge future multilateral agreements."
U.S. Sen. Tom Udall said Trump has damaged America's standing in the world as a result of the withdrawal.
"President Trump's decision to withdraw from the Iran deal is a dangerous mistake that will do grave damage to our global standing and our efforts to stop a nuclear Iran," Udall said. "The president calls himself a dealmaker – but on one of the most consequential decisions of his presidency, all President Trump has shown is that he can tear up a good deal without any backup plan or feasible path to a better deal."
Read more: LAmonitor.com/content/locals-react-iran-deal-withdrawal
---
NNSA News: Senior Leader David Huizenga Nominated For Prestigious Public Service Award – named finalist for 2018 Samuel J. Heyman Medal
First published 8 May 2018, by Carol Clark, Los Alamos Daily Post
WASHINGTON, D.C. – A leader in nuclear nonproliferation at the Department of Energy's National Nuclear Security Administration (DOE/NNSA) has been named one of 27 finalists for the 2018 Samuel J. Heyman Service to America Medals.
David Huizenga, the Principal Assistant Deputy Administrator for NNSA's Defense Nuclear Nonproliferation, works to reduce global nuclear dangers by advancing capabilities to prevent nuclear and radiological proliferation and terrorism threats worldwide.
"Dave is a widely regarded nonproliferation expert, not only throughout our government but by governments around the world," Deputy Energy Secretary Dan Brouillette said. "Today, there are fewer nuclear materials in rogue nations that could be diverted into nuclear warheads. The people of the United States and the entire world are more secure as a result of his work."
Huizenga and his team work to minimize the number of nuclear-armed states and deny terrorist organizations and sub-state actors access to nuclear weapons, materials, and expertise. In recent years, Huizenga worked with his staff to remove weapons-useable highly enriched uranium from Poland, Georgia, and Kazakhstan.
Huizenga also coordinated with the International Atomic Energy Agency and Chinese counterparts to remove uranium from a research reactor in Ghana and convert the reactor for use with non-weapons grade fuel. He is currently engaged in the government-wide effort to develop options to counter increasing threats from the Democratic People's Republic of Korea.
"We are all safer because of Dave Huizenga's dedicated public service," said Lisa E. Gordon-Hagerty, DOE Under Secretary for Nuclear Security and NNSA Administrator. "He's a true team player, driving collaboration with domestic and international partners, the U.S. National Laboratories, and other federal agencies to accomplish a vital national security mission."
"There are so many deserving men and women across federal service, including the many other feds and lab employees that I work with on a daily basis," Huizenga said. "It takes the entire team to accomplish our nonproliferation goals, and I certainly couldn't do this work without them."
–
About NNSA
Established by Congress in 2000, NNSA is a semi-autonomous agency within the U.S. Department of Energy responsible for enhancing national security through the military application of nuclear science. NNSA maintains and enhances the safety, security, and effectiveness of the U.S. nuclear weapons stockpile without nuclear explosive testing; works to reduce the global danger from weapons of mass destruction; provides the U.S. Navy with safe and effective nuclear propulsion; and responds to nuclear and radiological emergencies in the U.S. and abroad. Visit www.energy.gov/nnsa for more information.
Submitted by Carol A. Clark on May 8, 2018 – 4:11pm
Read more at: Los Alamos Daily Post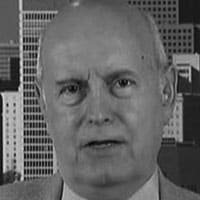 Jim W. Dean is VT Editor Emeritus.  He was an active editor on VT from 2010-2022.  He was involved in operations, development, and writing, plus an active schedule of TV and radio interviews.  He now writes and posts periodically for VT.
ATTENTION READERS
We See The World From All Sides and Want YOU To Be Fully Informed
In fact, intentional disinformation is a disgraceful scourge in media today. So to assuage any possible errant incorrect information posted herein, we strongly encourage you to seek corroboration from other non-VT sources before forming an educated opinion.
About VT
-
Policies & Disclosures
-
Comment Policy
Due to the nature of uncensored content posted by VT's fully independent international writers, VT cannot guarantee absolute validity. All content is owned by the author exclusively. Expressed opinions are NOT necessarily the views of VT, other authors, affiliates, advertisers, sponsors, partners, or technicians. Some content may be satirical in nature. All images are the full responsibility of the article author and NOT VT.