Political scientist Norman Finkelstein argues that "Zionism is a kind of romantic nationalism fundamentally at odds with liberal values."[1]
If you doubt the accuracy of that statement, then you have been living in a cave for the past sixty years or so. It is now indisputable that Zionism and its offshoots have created a virus that can no longer be ignored. Evidence?
Ursula Haverbeck, an 89-year-old woman, has been sent to prison for doubting the so-called "Holocaust."[2] In other words, doubting is an unpardonable sin. Descartes would have had a hard time living in the twentieth century precisely because there are certain things that he would not have been allowed to doubt. Doubting, the establishment would have told him, is ideologically impermissible and politically reprehensible.
In any event, what was Haverbeck's unpardonable sin? She declared that "The Holocaust is the biggest and longer lasting lie in history."[3] Historians agree that the Holocaust establishment hasn't delved into the fundamental issues regarding the so-called Holocaust itself.[4]
Haverbeck, of course, does not deny that people suffered during World War II, does not attack or persecute people, but does questioned the claim that people were gassed in concentration camps. This view is not weird at all.
Even Jewish historian Arno J. Mayer of Princeton argues that "sources for the study of the gas chambers are at once rare and unreliable," and talks about the "many contradictions, ambiguities, and errors in the existing sources."[5]
According to the New World Order, Haverbeck made a bad move. She committed a crime which ought not to be tolerated. And that crime is worse than the Israeli forces slaughtering innocent lives, plundering and pillaging homes and infrastructures, and creating a concentration camp in Gaza.
Ursula Haverbeck, as far as I know, hasn't killed anyone. She is not a crazy person. She is old, and obviously she has no time for ideological revelry. But again questioning even one key aspect of World War II is a ground on which no one is allowed to tread. NWO agents will not accept that at all. Haverbeck said:
"The Holocaust is self-evident, after all: everyone knows that six million Jews were gassed, above all in Auschwitz. And yet, precisely in the past twenty to twenty-five years this claim has become ever more questionable. First, through the reduction of the number of victims in Auschwitz itself.
"It was there — and this in the public news programming of ZDF TV — on the eighth of October, 1993, in the open view of all citizens, that the old memorial tablet with its 'Four Million Murdered' was taken down and replaced with a new tablet with only 'About One and a Half Million.' And in a debate afterwards, Jews, Poles and Gypsies quarreled over who had the biggest share among these victims.
"An explanation or even an apology to the German people for having, for decades, accused them with a false number was nowhere to be heard. Secondly, through an article published by 'Der Spiegel' editor Fritjof Meyer in a respected scholarly journal, namely 'Osteuropa' [Eastern Europe], in May 2002, in which, taking note of new discoveries resulting from the emergence of previously unknown documents, etc., he comes to the conclusion that in Auschwitz itself no one at all was gassed.
"And it's certainly not one and a half million either but at the most — Mr. Meyer is very careful — in a subcamp of Auschwitz, in Birkenau, and even there, outside the camp itself, in a farmhouse (the foundations of which, curiously, have only recently been discovered) around ('presumably,' he says) 365,000 Jews were gassed. That too, thus, an open question."
You may want to disagree with the old woman, but it is simply ridiculous to place her behind bars for the rest of her natural life. If that is the case, what should we do with those who questions the number of Germans who died after World War II? What should we do with people like Benjamin Netanyahu?
---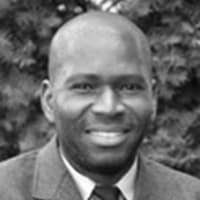 ATTENTION READERS
We See The World From All Sides and Want YOU To Be Fully Informed
In fact, intentional disinformation is a disgraceful scourge in media today. So to assuage any possible errant incorrect information posted herein, we strongly encourage you to seek corroboration from other non-VT sources before forming an educated opinion.
About VT
-
Policies & Disclosures
-
Comment Policy
Due to the nature of uncensored content posted by VT's fully independent international writers, VT cannot guarantee absolute validity. All content is owned by the author exclusively. Expressed opinions are NOT necessarily the views of VT, other authors, affiliates, advertisers, sponsors, partners, or technicians. Some content may be satirical in nature. All images are the full responsibility of the article author and NOT VT.