[ Editor's note: If one wanted to embroil Turkey in a war in the next year or two, then it would be a rather good idea to weaken Turkey's military by greatly thinning out its officer corps. This latest mass sacking of officers is a body blow to a military that lost a large number of officers and personnel in the wake of the 2016 coup attempt. To lose so many officers in two short years will have greatly weakened the military preparedness and capabilities of Turkey; and it is highly likely that external forces have engineered this dilemma.
There is a stark historical precedent for such an operation; everyone has heard of Stalin's infamous 1938 purge of the Red Army's officer corps, but not everyone knows that it was the result of a plot masterminded by Reinhard Heydrich of the SS. The result was that, when Nazi Germany invaded the Soviet Union three years later, the Soviet Red Army was still in disarray, and commanded by incompetent officers who had survived the purge – men who were politically reliable, but hardly the best or brightest.
Stalin was immensely lucky that Zhukov had survived the purge by wit of being in the far away Manchurian region at the time, fighting the Japanese; he arrived in Moscow just in time to organise its successful defence in November and December of 1941, and repeated the feat in 1942 by successfully defending Leningrad. After two long, hard years of grim fighting, the Red Army learned how to fight a modern war; and highly competent men like Chuikov, Rokossovsky, Vasilevsky, Vatutin and Konev rose to command under the direction of Zhukov.
Of course, the Red Army eventually triumphed and ended the war a highly skilled and capable, modern mechanised force – study their lightning quick conquest of the Japanese-occupied Far East to learn just how efficient they had become at all arms warfare by 1945. However, they had come very close to defeat in 1941, and were saved as much by the mud and then the cold of a Russian winter as they were by any feats of arms.
It could all have been very different if it had not been for the purge, an intelligence coup of huge proportions. It had been all too simple to fool Stalin into executing the bulk of his own officer corps; all that had to been needed was to sow the seed in his mind and let his infamous paranoia grow it into a veritable tree of suspicion. Heydrich used a double agent based in Czechoslovakia to pass to the Soviets details of covert communications between Nazi Germany and the Red Army.
Of course, this was falsified intel – juicy stuff cooked up to appeal to Stalin's intense paranoia. As soon as Stalin read that officers in the Red Army were conspiring with the Nazis to overthrow him, he did what Heydrich knew he would, and immediately began arresting and executing officers – starting from the top and eventually wiping out the vast majority of officers of colonel rank and higher. Small wonder there were so few competent commanders available in 1941 when the inevitable war with the Nazis came. Ian ]
*
In 2009, VT found that Turkey was hosting Israeli Air Force F15s to co-train with their air forces.  Israel was using Turkish territory to train for an attack on Iran.
In 2010, the US Grapple sailed into the harbour at Poti, Georgia, with a cargo of bunker-buster and runway denial bombs, then trucked to an Israeli base in Azerbaijan, for an attack on Iran.
VT personnel unloaded the ship, which was escorted through the Black Sea by 6 Israeli torpedo boats. ISIS and al Qaeda get WMD's from Israel and Georgia on the return trip, something VT exposed in a Russian TV documentary.
Two defecting Azeri military officers, when they got to Iran in 2011, confirmed VT's report.

Israel had baited Turkey with a UAV deal in trade for allowing them to "train" over Turkey while, in fact, Israel was ferrying planes to Azerbaijan.
Now, Turkey has arrested the officers who trained with the Israelis, finding, we believe, that they had been recruited by Israel to topple President Erdogan.
VT believes Turkey has always been Israel's real target, after the US and Russia. Syria is just a sideshow to the RKM, the organized crime group represented by the current communist rulers of Israel – the Bolshevik Likudists led by Netanyahu and his base of former Russian hardcore communist "settlers."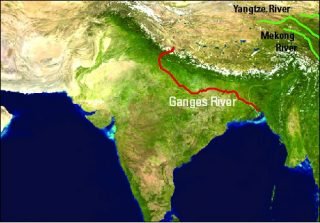 Israel began destabilizing Turkey in 1974, when they set up the communist-based Kurdish Workers Party, the PKK. It has always been Mossad-run.
Israel has always used the Kurds as surrogates against Turkey, Syria, Iran and Iraq, by organizing political unrest, sectarianism and even terror attacks in all 4 nations, which they consider both enemies and "occupiers" of land they believe should be part of "Greater Israel," which they think stops not at the Euphrates River but at the Ganges in India.
Our second note today involves former Senator and US Secretary of State and, in 2004, the legally elected President of the United States. We are referring to John Kerry.
We ask that John Kerry come forward with the intelligence he was given that confirmed VT's report submitted through back channels in 2013, stating that national intelligence agencies – including US contracting firms now working for the GOP and Saudi Arabia against both Syria and the US government – had staged gas attacks that killed over 1000 Syrian civilians.
Kerry received confirmation of the false flag attack and called off air strikes on Syria. Now, President Trump has begun those attacks and plans more. Trump is a puppet, working for the RKM.
Trump is in place to use sanctions and manipulated crises, such as the phony crisis in Korea, which he invented, and for ramping up tensions in the Middle East.
The goal – pushing up oil prices for Saudi Arabia in exchange for a $2-billion bribe laundered through Kushner's companies, using banking in the Cayman Islands and facilities in Cuba.
Trump's war of words with Cuba is just that – words. He and his cronies have long used Cuba as a base of operations for their criminal activities, according to FBI sources who sent us the photo below along with recordings and other documentation.
With Mitt Romney is "Maria Perez Andropov," daughter of former Russian Premier and KGB chief, and longtime mistress of Mitt Romney. Photo was taken by a baggage handler in Havana working for Mexican intelligence, and turned over to VT by an FBI agent investigating relationships between Bain Capital and the Gulf Cartel.
The debriefing of the FBI agent was removed from YouTube and is banned by Google and Facebook. Even the FBI refused to listen to it. It describes, in detail, a network of companies tied to the GOP, drug cartels, banks and insurance companies, and their role in heroin and cocaine smuggling for two generations.
For John Kerry, it is time for him to "come out of the closet" and tell what he knows. World organized crime has ended a half century "turf war" and is more united than ever, capable of challenging any government, and now in control of the GOP in Congress via Adelson cash and Trump through the highest levels of the Rothschild Khazarian Mafia.
US officials are helpless and in total denial, as they were of both the Jewish and Italian mafias under Hoover and of the satanic pedophile rings exposed by Ted Gunderson. Gunderson was the subject of a massive smear campaign after leaking FBI complicity in covering up what he termed "Illuminati" control of America.
A barrage of "human sewage" was sent to infiltrate, befriend and discredit Gunderson.
*
From Russia Today:
Turkish authorities have issued arrest warrants for more than 100 members of the country's air force and detained 33 of them over alleged links to a movement led by US-based opposition cleric Fethullah Gulen, whom Ankara blames for an abortive 2016 coup.
Turkey's Hurriyet daily reported on Thursday that the detainees were among the 101 members of Turkish air force who faced arrest in a large-scale investigation launched by the government across the country.
Those ordered detained included a brigadier-general and five colonels, Hurriyet added.
Ankara has carried out arrest campaigns against the alleged supporters of Gulen on a regular basis since the failed coup on July 15, 2016.
During the botched putsch, a faction of the Turkish military declared that it had seized control of the country and the government of President Recep Tayyip Erdogan was no more in charge. The attempt was, however, generally suppressed over a two days.
Ankara has since accused Gulen of having orchestrated the coup.
The 77-year-old cleric has called on Ankara to end its "witch hunt," and has called the crackdown on his supporters an attempt aimed at "weeding out anyone it (the Turkish government) deems disloyal to President Erdogan and his regime."
Turkish officials have frequently called on their US counterparts to extradite Gulen, but their demands have not been heeded.
Turkey, which remains in a state of emergency since the coup, has been engaged in suppressing the media and opposition groups suspected to have played a role in the failed coup.
Tens of thousands of people have been arrested in Turkey on suspicion of having links to Gulen and the failed coup. More than 110,000 others, including military staff, civil servants and journalists, have been sacked or suspended from work over the same accusations.
Appendix I
Tehran-Baku ties became tense over Israel: Analyst
Press TV has interviewed Gordon Duff, a senior editor with VT from Ohio, about Iran President Hassan Rouhani's two-day state visit to Azerbaijan at the head of a high-ranking delegation.
The following is a rough transcription of the interview:
Press TV: Give us your thoughts on the recent meeting between President Rouhani and Azeri President Ilham Aliyev. The ties between Iran and Azerbaijan have been a bumpy road but expanding the cooperation between the two neighbors will definitely be very constructive for the region.
Duff: Well, there's been one other player involved from the first and that's been Israel. The Israelis were paid 12 billion dollars by the Azerbaijani government to build a military for them. The Israelis took advantage of that; infiltrated the military establishment of Azerbaijan; from 2009-2012 they brought in a fairly significant number of combat aircraft which they stationed in Azerbaijan; they built a drone base in Azerbaijan and planned on using it as a base of attack.
In 2012, two Azeri officers left the military, crossed the border into Iran; broke the story and told of the Israeli base. From that point, the relationship [between Iran and Azerbaijan] has been a very rocky one, but Iran has made every effort to bring Azerbaijan back to reality, to build constructive ties and to break that stranglehold. This has been a continuing issue with the renewal of the conflict between Armenia and Azerbaijan.
There have been discussions not only with the regional partners but in Moscow between [Russian President] Putin and [Israeli Prime Minister] Netanyahu. It's been a significant area they've discussed and the major issue there is that the Israelis get out of the Azeri politics, and [that] allowed economic development to continue which is going to be vital to the area. And the point of course is that Iran is the primary military force within the area and whatever Azerbaijan believes that they can do with or without Israeli help, Azerbaijan absolutely has to have total respect for Tehran because Tehran can put a stop to any mischief very very quickly.
Press TV: Also let's talk about the Nagorno-Karabakh crisis which the Iranian president also alluded to. He stressed that the crisis needs to be resolved through dialogue. Do you think that option is still on the table for Azerbaijan and Armenia or has it been overexercised to the point where the issue of dialogue might not be a viable option for them anymore?
Duff: Well, one of the dynamics … over the past few weeks is the renewed relationship between Turkey and Russia and this is another area where a foreign power has stepped in. There has been a long hatred between Turkey and the Armenian people, which dates back to the genocide of 1915 and the Turks had taken an active role in pushing this conflict forward.
They've been active against the Kurds, against the Armenians. They have pushed others to do the same and they've had a significant role and I believe that that role of the Turks is going to end and with that the chance for peace, the chance for constructive talks are going to increase and that we can look for a good outcome here.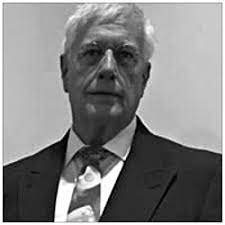 Gordon Duff posted articles on VT from 2008 to 2022. He is a Marine combat veteran of the Vietnam War. A disabled veteran, he worked on veterans and POW issues for decades.
Gordon is an accredited diplomat and is generally accepted as one of the top global intelligence specialists. He manages the world's largest private intelligence organization and regularly consults with governments challenged by security issues.
Duff has traveled extensively, is published around the world, and is a regular guest on TV and radio in more than "several" countries. He is also a trained chef, wine enthusiast, avid motorcyclist, and gunsmith specializing in historical weapons and restoration. Business experience and interests are in energy and defense technology.
ATTENTION READERS
We See The World From All Sides and Want YOU To Be Fully Informed
In fact, intentional disinformation is a disgraceful scourge in media today. So to assuage any possible errant incorrect information posted herein, we strongly encourage you to seek corroboration from other non-VT sources before forming an educated opinion.
About VT
-
Policies & Disclosures
-
Comment Policy
Due to the nature of uncensored content posted by VT's fully independent international writers, VT cannot guarantee absolute validity. All content is owned by the author exclusively. Expressed opinions are NOT necessarily the views of VT, other authors, affiliates, advertisers, sponsors, partners, or technicians. Some content may be satirical in nature. All images are the full responsibility of the article author and NOT VT.