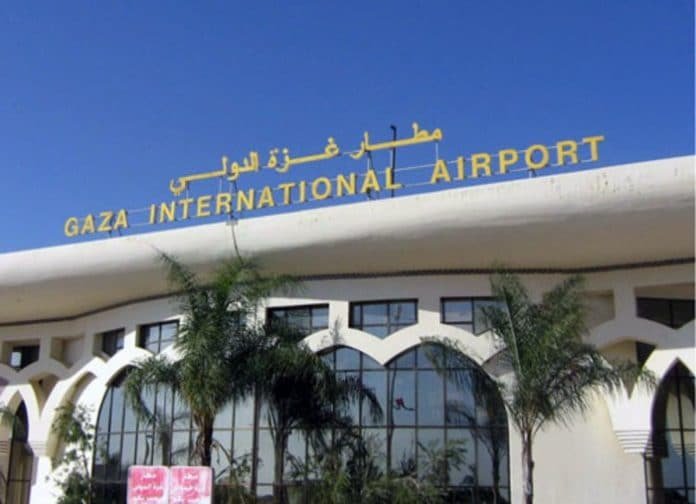 If anyone tells you that Israel ended its occupation of Gaza, he/she is in denial SOB. Israel only vacated its soldiers and criminal trespassing settlers putting Gaza under total siege.
It is ironic that the US entrusts its Middle East policies, especially that which are related to the Arab-Israeli conflicts, only to American Jewish and Zionists, as if in all of America, there are no others more qualified than Jared Kushner, Jason Greenblatt and the American Israeli settler leader David Friedman.
President Donald Trump, having secured hundreds of billions from Gulf Arabs – the cost of political and military protection – is now using and leveraging this to promote his "Deal of the Century", pushing his Israel-First agenda.
When the American public (minority) elected Donald Trump, it was with the idea that he would "make America Great Again" and make America and the American people his priorities. As it turned out, he and his entire White House and Administration are all about Israel-First and America-Last.
The question now before us is, can this president with questionable business dealings deliver on his "Deal of the Century"? Of course, the deal totally is in favor of Israel and in favor of collaborating with Arab leadership in need of US political and military protection.
Again, the losers will be the Palestinian people – those in exile for the last 70 years and those under Israeli and PLO Occupation who entrusted their misfortunes to a corrupt, incompetent, illegitimate leadership in bed with the Israeli Occupation.
Meanwhile, there emerges an interest on the part of the Israelis and Americans with behind-the-scenes support from certain Arab circles to isolate Gaza, splitting it from Ramallah as the PLO leadership wished all along. This is clear from years of endless promises to end the split. One can only blame Abbas, PLO, Fatah and Hamas for whatever deal emerges. It is this self-serving PLO, Fatah and Hamas leadership that has put the interests of the people in harm's way all along.
There are talks of setting up an Egyptian-based port to serve Gaza, and there are talks of setting up an Egyptian-based power plant serving Gaza. Both are bad deal for Gaza, putting Gaza and the entire 2 million under the mercy of Egypt, which at times can be no different from Israel.
It seems everyone forgot that Egypt, over the years, has been part of the siege of Gaza by closing its borders at will and at moments notice in partnership with Ramallah and Israel. But for the Egyptian siege of Gaza, there would be no need for Hamas' underground tunnels.
Egypt's Mubarak, together with Abbas of Ramallah and Israel, has played a key and pivotal role in taking Gaza and its people as hostages through coordinated efforts after Hamas won the elections. Fatah, the main beneficiary of Oslo and benefactor of the continued Occupation, could not stand, let alone afford to have Hamas share with it the lucrative contract to manage the Israeli Occupation under the provisions of the Oslo Accord.
What Gaza needs more than ever is an international trusteeship that will relieve the people from the control of Hamas, and end total siege by Egypt, Israel and Ramallah. It needs freedom for its people and freedom from relying on a untrusted and unreliable Egypt, ever since the Egyptian Occupation back in 1948, which was replaced with the Israeli Occupation in 1967.
To do that there is a need to establish a port and an airport within Gaza territory with free and direct lines to Cyprus under international supervision via a UN- and NATO-monitored sea corridor between Gaza and Cyprus, which would be a staging point for all air and sea transport from Gaza.
The port and the airport would be under total and exclusive direct supervision and management of the UN and away from the self-serving Fatah, Hamas, Israel or Egypt. Keep in mind the lucrative contract negotiated by Fatah leadership with Israel, which shares the fees from all the truck traffic between Gaza, Israel and the West Bank – a contract that made key Fatah leaders into multi-millionaires.
This international trusteeship should last for 5 years, during which the people of Gaza would be able to rebuild what Israel destroyed and allow the emergence of free-willed political leadership that could manage the affairs of Gaza under the supervision of the UN, in contrast to Fatah's management of the Occupation under Israeli supervision. I always advocated an international trusteeship for Palestine, away from the illegitimate PLO and its corrupt "institution" and away from the Israeli military and settlers' occupation and away from the biased US partnership with the Israeli Occupation. I may add there is nothing wrong with a demilitarized Gaza.
Finally, notwithstanding all the rhetoric coming out of Ramallah, the PLO leaders past and present never gave Jerusalem or its people the priority needed. Let us hope that Jordan will not succumb to the political and financial pressure to waive its rights as the custodian of Jerusalem's holy places.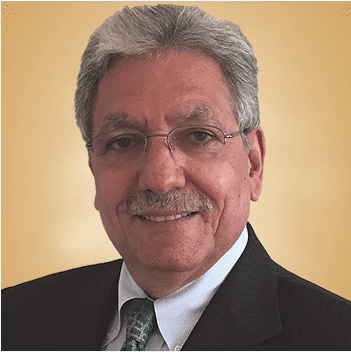 Sami Jamil Jadallah is a US Army Veteran (66-68) is a graduate of Indiana University and holder of a BA, MPA ( School of Public and Environmental Affairs and Jurist Doctor and is an international legal and business professional with more than 40 years in the construction business (KSA), Management Consulting and Business Development (Swiss), Hospitality, Aviation and Conservation (Morocco). Was the first to establish an internationally recognized conservation (Houbara) foundation in Morocco and North Africa. Currently Sami is managing a conservation and wildlife foundation with 100 employees in Morocco. Sami is a recipient of the "Leadership Award" from the US Sixth Army NCO Academy and recognized student leadership while at Indiana University. Sami was a co-founder of the United Palestinian Appeal and served on its board for over 12 years. He lives in Fairfax, VA. Sami is an advocate of the OneState for All of its People as a solution to the Israeli/Zionist conflict with the Palestinians. Sami has 4 bothers who served in the US military 2 Marines and 2 Army.
ATTENTION READERS
We See The World From All Sides and Want YOU To Be Fully Informed
In fact, intentional disinformation is a disgraceful scourge in media today. So to assuage any possible errant incorrect information posted herein, we strongly encourage you to seek corroboration from other non-VT sources before forming an educated opinion.
About VT
-
Policies & Disclosures
-
Comment Policy
Due to the nature of uncensored content posted by VT's fully independent international writers, VT cannot guarantee absolute validity. All content is owned by the author exclusively. Expressed opinions are NOT necessarily the views of VT, other authors, affiliates, advertisers, sponsors, partners, or technicians. Some content may be satirical in nature. All images are the full responsibility of the article author and NOT VT.