Health Editor Note: We have been told for years that stress can make us sick.  Stress comes in all sizes and types.  What may be stress to one person, may be a little blip to another. An autoimmune disease is an illness that happens when your body tissues are attacked by your own immune system.  Your body essentially turns on itself. Your immune system is supposed to seek out any invaders and annihilate them before they can do harm.  This would include fighting bacterial and viral infections. Some examples of autoimmune diseases are Type 1 (juvenile) diabetes, Hashimoto thyroiditis, systemic lupus erthematosus, rheumatoid arthritis, Addison's disease, pernicious anemia, pulmonary fibrosis, scleroderma, glomerulonephitis, and vitiligo.  There are at least 40 types of autoimmune disease with more women affected than men. If you have one autoimmune diseases, you have increased chances of having another one at the same time. 
You may not have an autoimmune disease and that is great. But stress will still harm you. Stress has been shown to reduce our bodies' abilities to function, especially in the cognitive realm. I know that giving up stressing is hard to do with daily living, jobs, taking care of others, thinking about what is happening to the world around us, what our future holds, etc., but we need to find something that will take the hardened edge off of our lives and encourage us to move toward those things that make us happy and ready to live in the present. Forget about the "what ifs" and just go with the right here and now …..Carol    
Does Psychological Stress Trigger Autoimmune Disorders?
Perry Wilson, MD, dissects a new study finding a link
Could stress disorders like PTSD predispose individuals to autoimmune disease? In this 150-Second Analysis, F. Perry Wilson, MD, discusses a study appearing in the Journal of the American Medical Association that leveraged the massive power of the Swedish national patient registry to answer this question.
Ah, Sweden — land of the midnight sun, delicious cherry-flavored fish, and a national medical registry that captures every single living person in the country.
Leveraging Sweden's robust patient registry is something of a rite of passage for epidemiologists looking for population-level evidence of disease association, and this paper, appearing in the Journal of the American Medical Association, found one that seems to be fairly compelling.
JAMA Original Investigation.  Association of Stress-related Disorders with Subsequent Autoimmune Disease, Huan Song MD, PhD, et al.
The study asked the question of whether psychiatric stress-related disorders like post-traumatic stress disorder are linked to autoimmune diseases, like lupus and Hashimoto's thyroiditis – actually, a total of 41 autoimmune diseases. That's the power of big data.
Overall, the authors identified 106,464 Swedes who had suffered from a stress-related disorder and age- and sex-matched them to 1,064,640 Swedes who had not. They then looked to see, over a period of almost 30 years, how many would develop autoimmune diseases.
The results look like this:
There's a slightly higher rate of autoimmune disease in those who had a prior stress disorder. Take my word for it, it's a slightly bigger piece of pie. How much bigger? Well, if you took 1,000 people with stress disorders, nine would develop an autoimmune condition over the next year, compared to six out of 1,000 of those without stress disorders.
This modest increased risk persisted even after accounting for differences in marital status, comorbidities, history of psychiatric disorders, and educational level.
Why? Well, the authors argue that these stressful episodes might lead to alterations in the immune system via a variety of mechanisms (none were directly studied in this study), such as cortisol depression or upregulation of inflammatory cytokines.
You and I might argue that unmeasured factors like alcohol intake and smoking might be equally important here, either as mediators of the observed link (maybe people who experience a significant stress start drinking more, which may lead to autoimmunity) or as a confounder (maybe people who smoke are more likely to have stress reactions and more likely to have autoimmunity and the two factors aren't linked at all).
The authors note that given the small absolute risk of autoimmunity, we shouldn't be screening patients with stress disorders for autoimmune disease. But the study did observe at least one interesting effect that needs further exploration. Those patients who used SSRIs for stress disorders in this study had a substantially higher rate of autoimmune disease, but the longer they used SSRIs, the lower the risk became.
I asked lead author Dr. Huan Song about this paradoxical finding. She told me she suspects that SSRIs are a marker for severity of the stress disorder, leading to the higher effect size, but that the persistent use of SSRIs could be beneficial. Perhaps they modify some of the effects of stress. This means there's a potential therapeutic target here.
When will we know for sure whether this link represents real physiology and not statistical artifact? Don't stress – those studies are ongoing.
Perry Wilson, MD, MSCE, is an assistant professor of medicine at the Yale School of Medicine. He is a MedPage Today reviewer, and in addition to his video analyses, he authors a blog, The Methods Man. You can follow @methodsmanmd on Twitter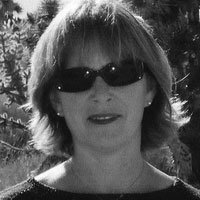 Carol graduated from Riverside White Cross School of Nursing in Columbus, Ohio and received her diploma as a registered nurse. She attended Bowling Green State University where she received a Bachelor of Arts Degree in History and Literature. She attended the University of Toledo, College of Nursing, and received a Master's of Nursing Science Degree as an Educator.
She has traveled extensively, is a photographer, and writes on medical issues. Carol has three children RJ, Katherine, and Stephen – one daughter-in-law; Katie – two granddaughters; Isabella Marianna and Zoe Olivia – and one grandson, Alexander Paul. She also shares her life with her husband Gordon Duff, many cats, and two rescues.
ATTENTION READERS
We See The World From All Sides and Want YOU To Be Fully Informed
In fact, intentional disinformation is a disgraceful scourge in media today. So to assuage any possible errant incorrect information posted herein, we strongly encourage you to seek corroboration from other non-VT sources before forming an educated opinion.
About VT
-
Policies & Disclosures
-
Comment Policy
Due to the nature of uncensored content posted by VT's fully independent international writers, VT cannot guarantee absolute validity. All content is owned by the author exclusively. Expressed opinions are NOT necessarily the views of VT, other authors, affiliates, advertisers, sponsors, partners, or technicians. Some content may be satirical in nature. All images are the full responsibility of the article author and NOT VT.