The Russian Armed Forces are expected to get new state-of-the-art weapons systems, which have no equals anywhere in the world, a Russian government's top official said. The new equipment is set to enter service within a decade.
The Russian military is undergoing a large-scale rearmament, which will allow it to make use of some of the world's most advanced weapon systems, Yury Borisov, the Russian deputy prime minister, who oversees Russia's military-industrial complex and military-technical policy, said during his speech at the Military Academy of the General Staff.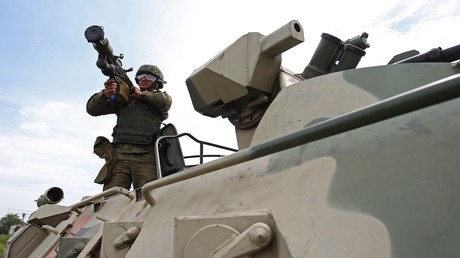 Budget amendments give Russia additional $1.57 billion for new weapons development
Some of the new weapons, which are set to enter service in Russia between 2018 and 2027, surpass the existing and even future weapons systems used by other nations, including the NATO member states, Borisov said as he listed what he called six Russian cutting-edge weapons.
Sarmat ICBM
Russia's new heavy intercontinental ballistic missile (ICBM) Sarmat is one of the most advanced and arguably most extensively discussed weapons. The missile is part of the new arsenal unveiled by the Russian President Vladimir Putin during his state-of-the-nation address on March 1.
An ICBM touted to have an extended range limit, the Sarmat is projected to be able to carry massive payloads across the North or the South pole to anywhere on the planet. Some Western media outlets have already called it a "doomsday weapon," warning that it could easily penetrate US missile defenses.
The missile is already undergoing tests. The Russian Defense Ministry said it had had its performance confirmed during pre-flight and early-flight stages. In May, Putin revealed that the Sarmat is expected to be deployed in 2020.
The Sarmat is designed to carry a hypersonic glider warhead, codenamed 'Avangard' (Advance Guard), which already provoked panic from US intelligence agencies. The glider can fly in the atmosphere at speeds of over Mach 20 and can withstand a heat of up to 2,000C (3,632F) generated by air friction.
5th-generation stealth fighter
Nuclear intercontinental ballistic missiles are far from being the only addition to Russia's arsenal, as the Russian Army is expected to get some more conventional weapons, which are no less impressive. One of them is a fifth-generation Su-57 stealth fighter. In late June, the Russian military signed the first contract to receive 12 such aircraft. The state-of-the-art jets are set to be delivered to the armed forces next year.
The Su-57, whose avionics system allows autonomous battlefield calculations to assist the pilot, is eventually expected to replace the iconic, but aging, Su-27 multipurpose fighters. The plane boasts low-visibility technologies, widespread usage of composite materials and improved radar. The main armament of the Su-57 is concealed in internal weapon bays in order to reduce the machine's radar profile, but it can also carry additional munitions on external underwing pylons.
The planes are also expected to be equipped with new engines designed specifically for the fifth generation jets. According to the Military Watch Magazine, the Russian jets have a considerable advantage over the F-35 when it comes to its speed, altitude, sensors, missile carriage, engagement range, and maneuverability.
T-14 Armata tank
On the ground, the Russian Army will soon also have something that can score a hit. Russia's troops are expected to get as many as 100 Armata-based T-14 main battle tanks by 2020. The war machines will have a fully automated and unmanned turret equipped with a 125mm cannon capable of hitting its targets at a range of seven kilometers. Its cannon has a combat fire rate of 12 rounds per minute.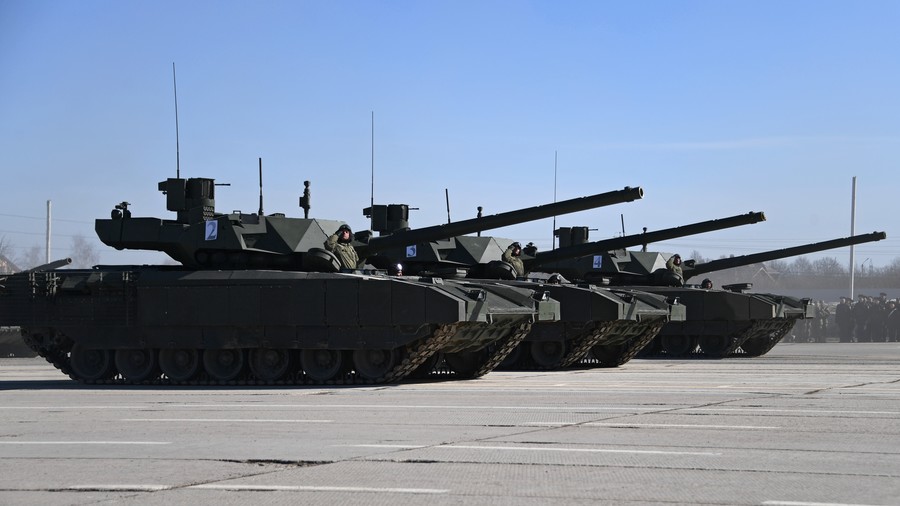 ATTENTION READERS
We See The World From All Sides and Want YOU To Be Fully Informed
In fact, intentional disinformation is a disgraceful scourge in media today. So to assuage any possible errant incorrect information posted herein, we strongly encourage you to seek corroboration from other non-VT sources before forming an educated opinion.
About VT
-
Policies & Disclosures
-
Comment Policy
Due to the nature of uncensored content posted by VT's fully independent international writers, VT cannot guarantee absolute validity. All content is owned by the author exclusively. Expressed opinions are NOT necessarily the views of VT, other authors, affiliates, advertisers, sponsors, partners, or technicians. Some content may be satirical in nature. All images are the full responsibility of the article author and NOT VT.