You probably will need to whisper the following sentence because it hasn't been discussed in the New York Times, the Washington Post, CNN, the BBC, USA Today, the Chicago Tribune, and all the big Zionist outlets in the United States: Israel has just passed "Jewish-only 'national self-determination'" law. Keep reading—and whispering:
"The bill, which has the status of a basic law (approximately the same as a constitutional law in countries with a written constitution), was passed overnight to Thursday with 62 votes in favor and 55 against after hours of fierce argument and debate. It will now come into force as soon as it's published in the Knesset's Official Gazette."[1]
To its credit, the European Union quickly criticized this draconian law which obviously sees the Arabs as an afterthought.[2] But let us stop and think for a moment. Can you imagine the reaction if some neo-Nazi group happens to start a similar law in America? Wouldn't Jewish organizations (from the ADL to the Jewish Telegraphic Agency) start screaming and kicking and gyrating all over the media?
Yet racist laws and policies have become routine in Israel and no serious Jewish organization has said a damn thing about it. Migrant workers for example have ended up working "at 25% below the minimum wage, without medical or social benefits, and without any work permit whatsoever."
But that's just the tip of the iceberg. Racism is also ingrained in Israeli schools as well. Listen to a tenth grader:
"For me, personally, Arabs are something I can't look at and can't stand, I am tremendously racist. I come from a racist home. If I get the chance in the army to shoot one of them, I won't think twice. I'm ready to kill someone with my hands, and it's an Arab.
"In my education I learned that…their education is to be terrorists, and there is no belief in them. I live in an area of Arabs, and every day I see these Ishmaelites, who pass by the [bus] station and whistle. I wish them death."[3]
You may think that this is a disgruntled and deranged high school kid, and her abiding hatred toward the Palestinians does not represent a significant number of schools in Israel. But you would be wrong. In an article entitled "Israeli Teens Gripped by Virulent Racism," the Jewish Daily Forward reported in 2014:
"The student's comments appear in a chapter devoted to ethnicity and racism among youth from a forthcoming book, 'Scenes from School Life' (in Hebrew) by Idan Yaron and Yoram Harpaz.
"The book is based on anthropological observations made by Dr. Yaron, a sociologist, over the course of three years in a six-year, secular high school in the Israeli heartland – 'the most average school we could find,' says Harpaz, a professor of education.
"The book is nothing short of a page-turner, especially now, following the overt displays of racism and hatred of the Other that have been revealed in the country in the past month or so. Maybe 'revealed' isn't the right word, as it suggests surprise at the intensity of the phenomenon.
"But Yaron's descriptions of what he saw at the school show that such hatred is a basic everyday element among youth, and a key component of their identity. Yaron portrays the hatred without rose-colored glasses or any attempt to present it as a sign of social 'unity.' What he observed is unfiltered hatred.
"One conclusion that arises from the text is how little the education system is able – or wants – to deal with the racism problem.
"Not all educators are indifferent or ineffective. There are, of course, teachers and others in the realm of education who adopt a different approach, who dare to try and take on the system. But they are a minority. The system's internal logic operates differently.
"Much of the chapter on racism revolves around the Bible lessons in a ninth-grade class, whose theme was revenge. 'The class starts, and the students' suggestions of examples of revenge are written on the blackboard,' the teacher told Yaron. A student named Yoav 'insists that revenge is an important emotion.
"He utilizes the material being studied to hammer home his semi-covert message: 'all the Arabs should be killed. The class goes into an uproar. Five students agree with Yoav and say openly: the Arabs should be killed.'
"One student relates that he heard in the synagogue on Shabbat that 'Aravim Zeh Erev Rav' ['Arabs are rabble,' in a play on words], and also Amalek, and there is a commandment to kill them all,' a reference to the prototypical biblical enemy of the children of Israel. Another student says he would take revenge on anyone who murdered his family, but would not kill them all."[4]
This is not surprising, for we have seen similar incidents in history.[5] In fact, Talmudic ideology always views the Goyim as the enemy to be conquered and slaughtered. It is the "Jewish paradigm," and it is essentially racist and diabolical. It was alive and well during the centuries, most particularly during the medieval period, where Jews used to refer to Christendom in some of their writings as "Esau," or "Edom," or even "Amalek."[6]
These ideas seemed to have been preserved in the works of Rashi, Don Isaac Abrabanel, and R. Abraam Ha-Yarhi.[7] For many of those writers, "God would remain restless until Esau (which for medieval Jews meant Christendom), rather than merely Amalek, was utterly defeated and destroyed."[8]
Misapplying the Old Testament to Christendom or Esau, Maimonides also declared,
"We are commanded to remember what Amalek did to us in attacking us unprovoked [and to hate him always]. We are to speak of this at all times, and to arouse the people to make war upon him and bid them to hate him, and that hatred of him be not weakened or lessened with the passage of time."[9]
The Jews of Spain, Babylon, and Southern France during the Middle Ages viewed "Edom" as Christendom, while the Ashkenazim viewed it as Rome.[10]
This tendency is found in a prayer (the Kaddish prayer) that was usually recited in the synagogue, which reads,
"And thus we pray yitgadal ve-yitkadash, meaning: Let it be the will of He through whose word the world was created that He redeem us from among the nations and destroy the memory of Amalek and His name will be hallowed to be complete."[11]
Rashi's students picked up where he left off and announced that God "swore by His right hand and by His throne that His name would not be complete…until He avenged Himself against Amalek."[12]
Noted Jewish scholar Elliott Horowitz of Bar-Illan University, Israel, made the case that this teaching "made its way southwest to the Jewish communities of Provence and Christian Spain, who also saw themselves living among the descendants of Esau."[13]
Horowitz continues,
"In the fourteenth century two influential Spanish authors, R. David Abudarham and R. Jacob b. Asher, included similar interpretations of the Kaddish in their works…
"By stressing Amalek's ancestry, Abudarham, like R. Abraham ha-Yarhi before him, evidently sought to signal to his co-religionists that the Kaddish should be seen (and experienced) as part of the cosmic struggle between their God and the evil empire of Esau/Edom.
"After the 'Amalek-oriented' interpretation of the Kaddish spread from Franco-Germany to the Hispano-Provencal world, there were thousands of Jews across late medieval Europe who prayed several times daily for God to avenge Himself against the archenemy whose continued existence kept His name sundered—and thus painfully postponed their own redemption."[14]
After sifting through many historical and Rabbinic accounts, Jewish scholar Israel Jacob Yuval finds that
"The desire for vengeance may also be found in Eleazar Ha-Kallir's lamentations for Tish b'Av. He asks that the evil of the Gentiles be revealed, so that God may take vengeance on Edom.
"In a recently published siluq for Tisha b'Av by Ha-Kallir, the editor noted 'a veritable outburst of curse and hatred' against the Christians."[15]
As a supplement to this vengeance, a unique ritual of cursing non-Jews was quite "widespread in Ashkenaz during the Middle Ages," most specifically against Christians.[16] As Yuval writes,
"Birkat ha-Minim (Malediction Against the Heretics) was well-known, and its origin may perhaps be traced back to the curses of the Judaean Sect against those who did not abide by the laws of the sect."[17]
The prayer says in part that "the community will gather and curse all those 'who veer right or left from the Torah.'"[18]
Jewish historian Ruth Langer declares the same thing in her recent work Cursing the Christians? She went so far as to say that "every single European Jewish community" in the Middle Ages "adopts the basic form" of the "birkat haminim," which is "fully a curse of Christians."[19]
In many countries this was done explicitly, where in many cases it became a cultural phenomenon among the Jews.[20] Other curses
"are attributed to Rabbi Kalonymus the Elder and include sharp condemnations of and curses against the Gentiles and a plea to God to bring destruction upon them.
"Surprisingly, historical scholarship, which openly discusses all aspects of anti-Jewish hatred, has passed over these poems [which specifically discuss the curses against Christians and Gentiles] in almost total silence.
"These are texts that demonstrate the abyss of hostility and hatred felt by medieval Jews toward Christians.
"And we have here not only hatred, but an appeal to God to kill indiscriminately and ruthlessly, alongside a vivid description of the anticipated horrors to be brought down upon the Gentiles.
"These pleas are formulated in a series of verbs—'swallow them, shoot them, lop them off, make them bleed, crush them, strike them, curse them, and ban them…destroy them, kill them, smite them…abandon them, parch them.""[21]
For Daniel Goldschmidt and others, all of this is a reaction to Jewish persecution![22] Yuval, in response, argues that these curses not only predate anti-Jewish reactions, but were widespread among rabbis, going all the way back to the tenth century.[23]
Yuval concludes,
"These and similar liturgical poems were used by those who sought vengeance as having active messianic significance and should not be seen solely as a spontaneous emotional response.
"We are dealing here with a comprehensive religious ideology that sees vengeance as a central component in its messianic doctrine."[24]
This hostility toward Christians and Gentiles is indeed "part of an entire messianic teaching," spread from many rabbis in the Middle Ages.[25]
As we have seen in the previous article, this "messianic teaching" has its theological basis in Rabbinic Judaism which is first and foremost a rejection of the moral and political order.
Moreover, for many rabbis of the same era, "killing the Gentiles is part of the uprooting of evil in messianic time" and the Gentiles who will be saved are "those who convert to Judaism."[26] We find this attitude in a somewhat similar fashion in 1806 France.
What we are seeing here is that Israeli officials continue to declare that there is a widespread "anti-Semitism" in the world, but they never want to tell us why this anti-Semitism has existed since the second century and beyond. The simple fact is that these people are persecuted for what they do, not for what they are as human beings.
---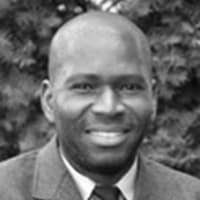 ATTENTION READERS
We See The World From All Sides and Want YOU To Be Fully Informed
In fact, intentional disinformation is a disgraceful scourge in media today. So to assuage any possible errant incorrect information posted herein, we strongly encourage you to seek corroboration from other non-VT sources before forming an educated opinion.
About VT
-
Policies & Disclosures
-
Comment Policy
Due to the nature of uncensored content posted by VT's fully independent international writers, VT cannot guarantee absolute validity. All content is owned by the author exclusively. Expressed opinions are NOT necessarily the views of VT, other authors, affiliates, advertisers, sponsors, partners, or technicians. Some content may be satirical in nature. All images are the full responsibility of the article author and NOT VT.