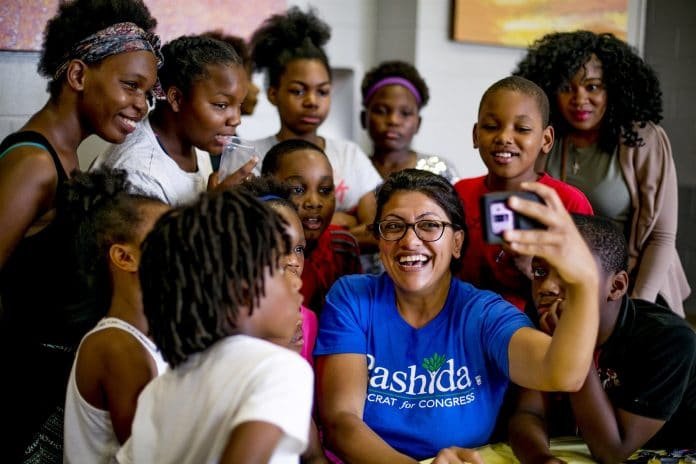 Editor Note: Historic Vote Yesterday! This is unheard of. A Palestinian, Woman, Muslim…must be the Trump Party's definition of a nightmare mixed with horror movie tossed in a face slapped Tabouleh salad topped with sprinklers of disbelief, hatred, racism, and bigotry. Let the Trump insults begin! Can't wait for his insulting hate tweet!  Just saying…Oh my!
What's next? TrumpBots forced to drop their commitment to racism, bigotry, and hatred for fear of looking like fish out of water in our new America? Wait, that's asking way too much!
But hey, the Team People movement has started.  The new wave of young beige Americans have begun to replace the old crusted archaic antiquated 20th Century dwellers and their mean spirited hate filled phony Christian white nationalists ethos that have polluted and degraded our government defrauding the values of liberty, freedom and justice for all. Team People is rising folks. Stay tuned! Johnny Punish
---
DETROIT — An attorney and former Michigan lawmaker is looking ahead to becoming the first Muslim woman elected to Congress.
Former state Rep. Rashida Tlaib won the Democratic nomination late Tuesday to run unopposed for the Detroit-area congressional seat long held by former U.S. Rep. John Conyers. No Republicans or third-party candidates were in the race, meaning the daughter of Palestinian immigrants is set to win the seat in November and begin serving a full two-year term in January.
"I will uplift you in so many ways," she told supporters during a victory speech early Wednesday morning. "Not only through service but fighting back, against every single oppressive, racist structure that needs to be dismantled, because you deserve better than what we have today in our country."
And she wasted no time in challenging President Donald Trump, calling him a "bully" and adding: "I don't know if he's ready for me."
Tlaib, 42, served in the Michigan House from 2009 until 2014. She defeated five other candidates to win the nomination to run for a full term representing the heavily Democratic district, which covers much of Detroit and some of its suburbs.
Since leaving the Legislature, Tlaib has worked as an attorney for the Sugar Law Center for Economic and Social Justice. On Wednesday, she said her agenda in Washington will be Medicare for all, a $15 minimum wage, sustainable environmental policies, public school funding and fair immigration reform.
"This is a huge victory for the Arab and Muslim American communities — it's also a huge victory for the city of Detroit," said Sally Howell, director of the Center for Arab American Studies at the University of Michigan-Dearborn.
"Rashida Tlaib brings forward the legacy of John Conyers in terms of the groundbreaking role he played in Congress and his commitment to civil rights."
The 89-year-old Conyers was first elected to the House in 1964. He stepped down in December citing health reasons, though several former female staffers had accused him of sexual harassment. That resulted in Michigan's 13th Congressional District going without representation in Congress ever since.
There are currently two Muslim men serving in Congress: Minnesota's Keith Ellison was the first to be elected and took office in 2007, followed by Andre Carson in Indiana. Ellison's decision to run for Minnesota attorney general has left his U.S. House seat open, and two candidates seeking to replace him are also Muslim: Democrats Ilhan Omar, the country's first Somali-American state lawmaker, and Jamal Abdulahi, a Somali-American activist.
There were as many as 90 Muslim-Americans running for national or statewide offices this election cycle. They've been spurred to action by the anti-Muslim policies and rhetoric of President Donald Trump and his supporters, and they're running for elected offices in numbers not seen since before the terrorist attacks of Sept. 11, 2001, according to Muslim groups and political observers.
Dr. Abdul El-Sayed had hoped to become the nation's first Muslim governor, but the former Detroit health director lost his bid Tuesday to be the Democratic nominee in the Michigan governor's race . Former legislative leader Gretchen Whitmer will face Republican state Attorney General Bill Schuette, an ally of President Donald Trump, in the November election.
Arabs have been coming to the U.S. in large numbers since the late 19th century, and their ranks have grown in recent decades due to wars and political instability in the Middle East. Many settled in and around Detroit, New York and Los Angeles.
The U.S. Census Bureau's 2013 American Community Survey, which had a sample size of about 3 million addresses, estimated that 1.5 million people living the U.S at the time were of Arab ancestry.
The Detroit area alone has one of the largest Middle East populations in the U.S., with at least 150,000 Arabs and Chaldeans, or Iraqi Christians, calling the region home, according to the latest available data and scholarly research. Experts say estimating the size of the Muslim community is difficult, but say Arab-Muslims represent the largest ethnic group of Muslims in the area.
The area Tlaib will represent, Michigan's 13th Congressional District, is not majority Arab or Muslim. It's a diverse district with predominantly white, black and Hispanic residents.
"Her accomplishments were recognized by the larger public," said Howell, the University of Michigan professor. "This shows that Arab and Muslim candidates in Michigan are part of the political mainstream."
Conyers' seat was among three open House seats in Michigan heading into the primary, including another that the Democrats expect to keep and a Republican-held seat they hope to flip in their push to take control of the chamber.
In a twist, there was also a special primary election Tuesday for the last two months of Conyers' term, which ends in December. That race was still too close to call Wednesday between Tlaib and Detroit City Council President Brenda Jones. The winner of that race will also run unopposed in November's election but would only hold the seat for two months.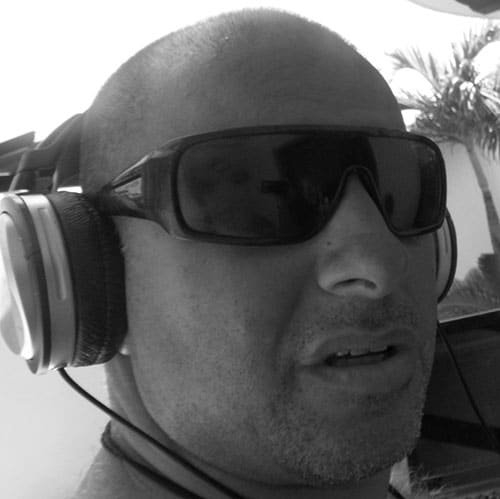 Johnny Punish founded VT in 2004.  After 20 years at the helm, he "retired" from the daily operations in late 2023 passing the ball over to the new owner of VT, Chief Justin Time.   He now writes for VT as "Writer Emeritus".  He is also a global citizen eco-activist, visionary, musician, artist, entertainer, businessman, investor, life coach, podcast host, and syndicated columnist.  
Punish is an ethnically cleansed Palestinian-American whose maternal family was evicted from their home in Haifa, Palestine in 1948 by Irgun; a Euro-Zionist Settler Terrorist Group.  The family became part of the over 1,000,000 Palestinians who are Al-Nakba refugees (The Catastrophe).  The family fled to Beirut Lebanon for 13 years eventually emigrating to the USA in 1961 via a Brasilian passport obtained by his Palestinian Brasilian-born grandmother (In the early 1900s, the family was sent to Sao Paolo Brasil as guest workers in the mining industry.  Punish's father is Italian-American from New York City.  Punish's paternal great-grandparents emigrated to the USA from Naples Italy and Marineo in Sicily in the 1890s.  Punish was born in the Bronx, New York in 1963.
Punish was educated at the University of Nevada Las Vegas (1980-81) and California State University Fullerton (1981-1984) with studies in accounting and business. Before the "internets" had been invented, he owned and ran (5) national newspapers in the United States of America from 1987-1998.  From 2004 to 2023, he owned and managed VT Foreign Policy retiring at the end of 2023.
Punish is also a recording artist.  He has over 100 original songs written. He records and produces music. A member of ASCAP, Punish has several songs placed in feature films. His music is promoted worldwide and played on all digital networks and net radio.
He is also the founder and owner of  Global Thinkers, a freedom media that helps free thinkers create real wealth.
Resources: Facebook –  YouTube – Apple Music – SoundCloud – Spotify –  X (Twitter)
Read Johnny's Full Bio at JohnnyPunish.com >>>
ATTENTION READERS
We See The World From All Sides and Want YOU To Be Fully Informed
In fact, intentional disinformation is a disgraceful scourge in media today. So to assuage any possible errant incorrect information posted herein, we strongly encourage you to seek corroboration from other non-VT sources before forming an educated opinion.
About VT
-
Policies & Disclosures
-
Comment Policy
Due to the nature of uncensored content posted by VT's fully independent international writers, VT cannot guarantee absolute validity. All content is owned by the author exclusively. Expressed opinions are NOT necessarily the views of VT, other authors, affiliates, advertisers, sponsors, partners, or technicians. Some content may be satirical in nature. All images are the full responsibility of the article author and NOT VT.