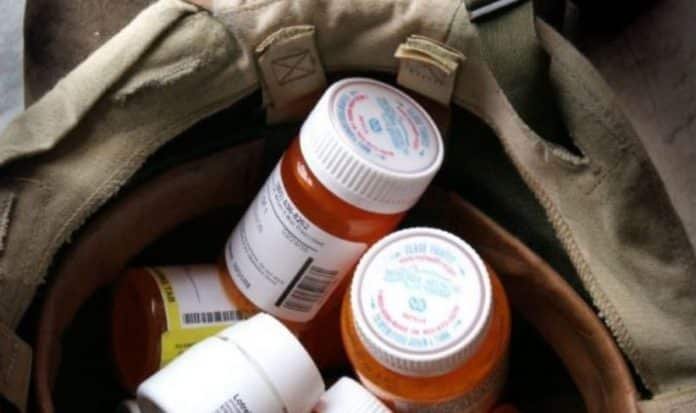 Modern lifestyle has a set of boons and banes. On the plus side, we have access to the state of the art technology. Thanks to technological development, we have access to equipment that makes our job much easier.
When we want to cook something, we use induction or microwave. If we want to blend something, we use a blender. When we want to shop, we don't have to step out. We simply log on to our shopping websites and enjoy the pleasure of online shopping.
While we have access to the latest technology, we don't exercise much. We all are guilty of taking our health for granted. We binge eat ice-cream, we munch on potato chips, we can't resist aerated drinks and the list goes on.  Most of us don't follow a healthy diet and that makes the matter worse.
As a result, our immune system becomes weak and we tend to fall sick often.  Be it a cough and cold or severe illness, we depend on medicines to get well soon.
There is a rise in illness at a young age and it is one of the reasons why more number of people buy a mediclaim policy. If you don't have a mediclaim plan, go for one without further ado. Before you zero in on a plan make sure you compare various mediclaim policies online. It will help you to come across the plan that fulfils your insurance expectations. You can compare health plans at comparison websites such as healthinsuranceplans.in.
While an adequate health cover is essential these days, that doesn't mean that you can completely rely on medicines. Health insurance coverage is to be on the safe side, it is not to avail medical treatment just because you don't have to bear all the medical expenses.
If you get fitter, you will be less likely to fall sick. Here are 8 tips that will help you to stay away from medicines.
Kick Start Your Day with Honey and Lemon Drink
Simply start your day with this wonder-drink and notice the changes in your body.
Squeeze half a lemon and add one teaspoon honey in a lukewarm glass of water. It will help you to detoxify your system and start your day on a healthy note.
Lemon is a rich source of Vitamin C and antioxidants. It helps to get rid of harmful toxins, boost digestion process and boost immunity.
Honey, on the other hand, is enriched in medicinal properties.
Eat Healthy, Stay Healthy
Eating healthy is the best way to stay fit and keep medicines away. You can lead a healthy life by ditching processed food loaded with preservatives and switching to the whole and unprocessed foods like raw vegetables, fresh fruits, nuts, eggs, meat, grains and, green beans. It will help you to stay healthy, fit and energetic.
Stay away from junk food as it has a harmful effect on your body.
Exercise
With a healthy diet, it is also recommended to work out regularly in order to be fit. If you have a desk job, you must exercise at least 4 times a week. A 30-minute walk, one hour yoga, jogging, aerobics along with strength training or core strengthening exercises will go a long run. For best results, you should include a high-intensity workout in your daily life.
Additionally, make a habit of standing up for 1 minute after sitting continuously for 60 minutes.
Working out is good for your body as well as your mind. When you work out, your body releases endorphins i.e. the feel-good hormones. It triggers a positive feeling in your mind.
Keep Stress at Bay
Unfortunately, stress is the bane of modern lifestyle. It can trigger mental as well as physical illness. Despite following a healthy diet and fitness regime, you can't unlock optimal fitness level if you don't manage your mental and emotional health.
These days, even youngsters are affected by stress. If you are stressed, relax and take a deep breath. It can be treated if you reach out for help.
Additionally, you can indulge in stress-busting activities that really work for you. For some people yoga, meditation, talk therapy, prayer, massage, spirituality, participation in social activities etc. work very well.
As mentioned above, you can exercise to reduce stress levels. Endorphins i.e. chemical substances released during exercise will reduce your perception of pain.
Avoid Contact with Toxins and Pollutants
Toxins and pollutants are all around us. While it is impossible to completely avoid them, you can reduce your contact with them. For starters, stop using toxic household cleaners, bug sprays, low-quality air fresheners, and fabric conditioners.
You can swap chemical-laden products with natural products. Moreover, avoid visiting heavily polluted areas. In case you can't, make sure your cover your mouth with a mask.
Omega-3 Fatty Acids-An Essential Element for Your Body
Omega-3 fatty acids are a must for a fit and healthy body.  Nuts, seeds, and seafood are a rich source of Omega-3 fatty acids. Try to get your daily dose of Omega-3 fatty acids from natural sources such as fish, kidney beans, salmon, Cod liver oil, Oysters, Chia seeds, Walnuts, Soybeans, eggs etc. and avoid opting for supplements.
Get Enough Sleep
A good night of sleep is essential to lead a healthy life. In fact, eating healthy and following a fitness regime is no good if you don't get proper sleep. Sound sleep improves your heart health, concentration, and overall health. In return, it increases your productivity.
Poor sleep may lead to heart diseases, diabetes, obesity, depression etc. Doctors recommend sleeping for at least 7 to 8 hours of daily.
Add Super Foods to Your Diet
There are some foods which are super rich in nutrients. They are a superb option to improve your health as they lower the chances of developing heart diseases, boost your energy levels, and concentration.
The best part is that these superfoods are easily available. Some of the essential superfoods are blueberries, bananas, broccoli, spinach, apples, salmon, baked beans, olive oil, dark chocolate, fruits containing citrus acid etc.
The Bottom Line
Following a healthy lifestyle might sound difficult but it is not that hard. Once you get used to a healthy lifestyle, it will be a cake walk for you. With dedication and willpower, half of the battle is already won.
While you can't avoid medicines all your life, especially if you reside in a metro city, it is better to opt for natural foods and home remedies and keep medicines at bay. When you are healthy, you are less likely to fall ill. As a result, you don't need medicines.
Eat healthily, stay healthy and take a good care of your health.
ATTENTION READERS
We See The World From All Sides and Want YOU To Be Fully Informed
In fact, intentional disinformation is a disgraceful scourge in media today. So to assuage any possible errant incorrect information posted herein, we strongly encourage you to seek corroboration from other non-VT sources before forming an educated opinion.
About VT
-
Policies & Disclosures
-
Comment Policy
Due to the nature of uncensored content posted by VT's fully independent international writers, VT cannot guarantee absolute validity. All content is owned by the author exclusively. Expressed opinions are NOT necessarily the views of VT, other authors, affiliates, advertisers, sponsors, partners, or technicians. Some content may be satirical in nature. All images are the full responsibility of the article author and NOT VT.