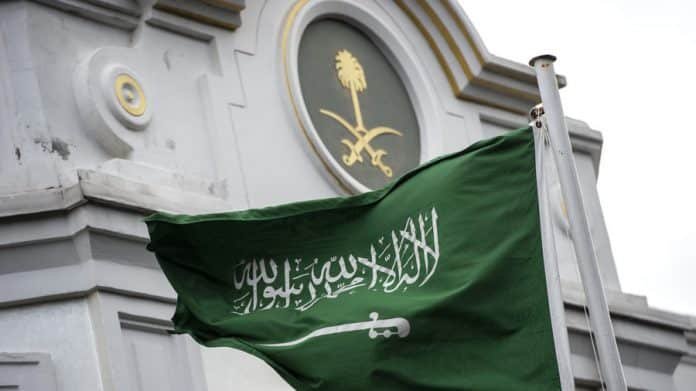 Riyadh threatens retaliation for 'actions' against it over missing journalist
…from Russia Today, Moscow
[ Editor's Note: This story gets more bizarre every day. If I had been a rich man, I would have lost many bets on this being an impossible story. The same Western public that does not give a hoot about critical journalism seems totally out of character with its instant group revulsion for this missing journalist, whom most have never heard of.
These countries, some of which have supported proxy terrorism as a basic regime-change tool, have the blood of countless innocent victims on their hands – Afghanistan, Iraq, Libya, Syria, Yemen, just for starters. They have never shed a tear.
None of those who supported the violent Ukraine coup lifted a finger to stop the murder spree that was unleashed when the Ukie neo-Nazis were set loose upon the Donbass people of Russian descent.
There were no threats to cut off weapons flowing in, even after Kiev produced a mountain of bodies from its orgy of slaughter. So count me as the last person on the planet who would have seen the crying towel passed around for the unfortunate Mr. Kashoggi, who I fear we will never see again.
Arms sales to tyrants around the world have been a staple of Western democracy as long as they served US interests. Ask anyone in Yemen, where the civilians have been targeted to break the support for their independent regime.
King Salman's threat to cut off oil to run the price sky high, punishing the whole world, shows how crazy he is. That is a lose-lose situation for him, and where all the other world oil producers will cheer all the way to the bank.
Suspicious me, I smell that the West had intel that this was going down and were ready with a quick and united stance. There is a back story behind all this. We at VT might not be able to see it at this stage, but we sure as hell can smell it … Jim W. Dean ]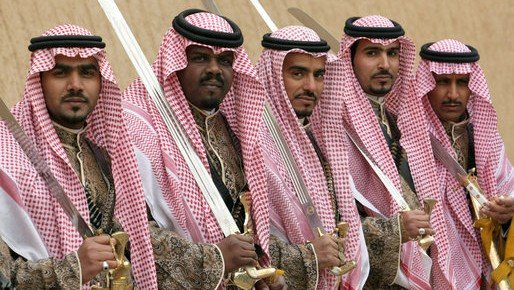 – First published … October 14th, 2018 –
Saudi Arabia has rejected any threats against it over the disappearance of Washington Post journalist Jamal Khashoggi, once again declaring its innocence and saying it will respond to any actions with "greater actions."
"The Kingdom affirms its total rejection of any threats and attempts to undermine it, whether by threatening to impose economic sanctions, using political pressures, or repeating false accusations," the official Saudi Press Agency quoted an unnamed government source as saying.
"The Kingdom also affirms that if it receives any action, it will respond with greater action, and that the Kingdom's economy has an influential and vital role in the global economy,"the source added.
Sunday's comments come just two days after US President Donald Trump warned that Riyadh would face "severe punishment" if it was found guilty of ordering the death of Khashoggi.
He noted, however, that he would be unlikely to cancel the major arms deal between the two countries, stating that there would be "other ways of punishing" the government. Canadian Prime Minister Justin Trudeau also stated that his country will be holding onto its $15 billion arms deal with Riyadh, despite the concerns surrounding Khashoggi.
However, Senator Marco Rubio (R-Florida) says the US must take action against Saudi Arabia – including potentially regarding arms sales – if the allegations are proven true. Otherwise, the US risks losing credibility when it comes to human rights, he told CBS' Face the Nation on Sunday.
His comments come after a bipartisan group of senators also proposed imposing sanctions on Riyadh over the matter. Trump's words led to a plunge of Saudi Arabia's stock market, in a possible foreshadowing of what could take place if countries take action against Riyadh in the form of sanctions.
Khashoggi, a critic of Crown Prince Mohammed bin Salman and the Saudi royal family, was last seen on October 2 when he entered the Saudi consulate in Istanbul to get documents for his forthcoming marriage.
Turkey believes he was murdered inside the building by a 15-person "assassination squad," with the government saying it has video and audio evidence proving he was killed at the consulate. However, it has not publicly presented that information.
The Turkish Daily Sabah newspaper reported on Saturday that a government investigation into the journalist's disappearance revealed that recordings made on his Apple Watch indicate that he was tortured and killed.
The paper cited "reliable sources in a special intelligence department." It noted that the Apple Watch was synced with Khashoggi's iPhone, which his fiancée was holding outside the consulate.
The paper further elaborated by claiming that Saudi intelligence agents had realized after Khashoggi died that the watch was recording, prompting them to use his fingerprint to unlock it. They reportedly deleted some files, but not all of them.
In a joint statement on Sunday, the foreign ministers of Britain, France, and Germany said they were treating the matter with the "utmost seriousness" and called for a "credible investigation" into the journalist's disappearance, adding that anyone who bears responsibility should be held to account.
Khashoggi's disappearance has already led to many media organizations withdrawing from an upcoming high-profile investment conference in Riyadh, including CNN, CNBC, The New York Times, and The Financial Times. Uber's CEO has also backed out, while billionaire Richard Branson has suspended talks with Riyadh regarding a planned $1 billion investment into his space ventures.
Meanwhile, White House economic adviser Larry Kudlow told ABC News on Sunday that US Treasury Secretary Steven Mnuchin is "intending to go" to the conference at the moment, but "will make up his mind as the week progresses and as new information surfaces."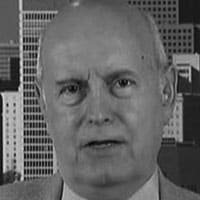 Jim W. Dean is VT Editor Emeritus.  He was an active editor on VT from 2010-2022.  He was involved in operations, development, and writing, plus an active schedule of TV and radio interviews.  He now writes and posts periodically for VT.
ATTENTION READERS
We See The World From All Sides and Want YOU To Be Fully Informed
In fact, intentional disinformation is a disgraceful scourge in media today. So to assuage any possible errant incorrect information posted herein, we strongly encourage you to seek corroboration from other non-VT sources before forming an educated opinion.
About VT
-
Policies & Disclosures
-
Comment Policy
Due to the nature of uncensored content posted by VT's fully independent international writers, VT cannot guarantee absolute validity. All content is owned by the author exclusively. Expressed opinions are NOT necessarily the views of VT, other authors, affiliates, advertisers, sponsors, partners, or technicians. Some content may be satirical in nature. All images are the full responsibility of the article author and NOT VT.