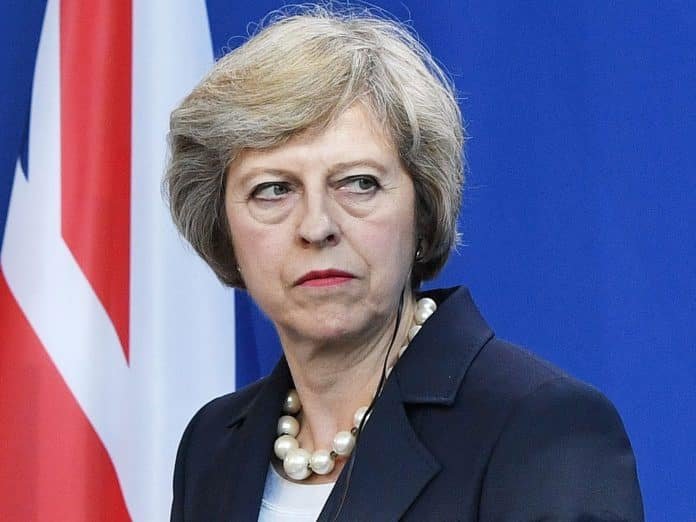 Sometimes in life it pays not to be too clever, except in intelligence analysis of course, where cleverness comes in handy. The EU, Theresa May and the Cabinet Office have learnt this the hard way over the Brexit negotiations. With Cabinet and Foreign Office connivance the EU imposed a harsh deal seeking to trap Britain inside its Customs Union permanently, or at least until the EU collapses. The most likely result is that the deal will be rejected by the House of Commons and there will be a clean break. Wonderful!
Remainers and their supporters are becoming increasingly hysterical. Not once have I heard a Remainer try and engage with the arguments of Leavers. A clean break with the EU is simply described as a "disaster" or compared with falling off a cliff.  It will be a disaster, but for the EU. The Belgians alone have calculated that they might lose 70,000 jobs. Indeed they might.
The official trade deficit in goods with the EU was around £95 billion last year. It's likely to be around £100 billion this year, and that's just on the official figures, which are rigged to inflate the importance of British exports to Europe. All goods going via Rotterdam and Antwerp are counted as exports to the Netherlands or Belgium respectively, even if they are destined for China.
EU exports are also calculated using VAT returns. Again, these tend to inflate the amounts. Leading Remainers know this, but they are happy to continue using fraudulently compiled statistics in order to boost their case. They lied their way through the 2016 referendum campaign, suggesting again and again that nearly 50% of British exports go to the EU.
If Ireland is stripped out the true figure is probably nearer 30%. The Republic of Ireland joined the EU at the same time as we did and will probably need to leave at the same time. Indeed if Dublin wishes to avoid a hard border with Northern Ireland they will need to get their skates on and get their Article 50 notice in.
Regulatory Costs
EU membership imposes a vast regulatory burden on the UK, costing at least £75 billion a year. Britain's National Health Service is groaning under the strain of the Working Time Directive. This limits doctors' and nurses' hours and forces NHS bosses to engage agency staff at huge cost. Because these costs are imposed by the EU they are rarely mentioned.
European EU member states are not nearly so badly affected, as they simply ignore the regulations, knowing that the Commission will not intervene. Of course the occasional EU regulation has to be enforced over in Europe for the sake of appearances. In general however EU regulation is aimed at the UK.
These indirect costs of EU membership are rarely mentioned. The MSM and campaigners obsess on the direct costs, which amount to no more than 10% of the total cost of membership.
The Leave campaign figure of £350 million a week direct costs was about right by the way. The UK's gross contribution to the EU budget for 2017 would have been about £18.6 billion without the rebate. With the rebate and EU spending in the UK the figure is about half that.
However the EU gets to choose how the £4 billion destined for the UK is spent. Not all of it is spent in ways we want. The rebate (£5.6 billion last year) is not guaranteed. The French in particular resent it and it has already been cut. Since it was never incorporated into the treaties it was fair game in the referendum campaign, not least since the decision in 2016 was for the long-term. Our rebate was only temporary.
The Railroads
The cost of the absurd EU Rail Directive for Britain's rail industry and passengers is hardly ever mentioned. Thanks to Brussels British rail companies can't own track and have to pay silly access charges, which in turn drive up fares and mean more seats per coach.
The excellent old British Rail Mark III coach is still in service after more than 40 years, in High Speed Train sets. Compared with BR days there must be at least 12 extra seats per coach in second class. They used to be quite comfortable – now they're cramped. Even first class is not as comfy as it used to be. Access charges are all down to the EU.
After Brexit we could vertically integrate the railroads and cut fares. No politician dare mention this, of course – it's just too explosive.
VAT
Another subject which is too hot-button for politicians and the MSM is VAT. It's a regressive tax, which is probably dragging GDP downwards. It also imposes a considerable administrative burden on small businesses. Purchase tax, levied on wholesalers and importers, would be cheaper and easier to administer.
Bank of England and Treasury forecasts of the cost of a clean break are junk, frankly. They assume that we will continue to impose VAT, presumably because they see Brexit as temporary. This is nonsense on stilts. Once we leave we're not going back in. Why punish ourselves just to please the EU? No wonder so many economists and Treasury officials are into CP.
Narcotics
Nobody in the MSM is mentioning the cost in blood and treasure of membership of the Customs Union. Most of the cocaine and heroin coming into the UK comes from Europe, in trucks, very few of which are checked. That nonsense will stop after Brexit.
Human traffickers have grasped the point. Most illegals come in by truck as well. There's been a pre-Brexit rush of illegals, who know that violating the UK's borders will be more difficult after March 29th.
Time to party
Theresa May's government is being extraordinarily negative about Brexit, partly because of the Cabinet Office's sinister, secret plan to track the EU and take us back in when political conditions permit. Nobody in government is negotiating free trade deals, or planning to scrap EU regulations.
No one is planning street parties for the 29th and so far as I know there won't even be official fireworks. There are no plans to hold a Thanksgiving Service at St Paul's Cathedral led by HM The Queen, which is ridiculous. Breaking free from the EU's clammy embrace will be an occasion for national rejoicing. It's just as well there are no nationalised breweries.
Thankfully Brexiteers are organising parties. I've already had my first invitation! March 29th will be a GPU (Gigantic P*ss Up).
The Gatwick Snafu
As all y'all may have heard all flights at Gatwick Airport were canceled for about 36 hours this week due to the malicious flying of drones over the runway. The two suspects arrested by plod turned out to be innocent (I expect they'll be charged with a bomb hoax instead!).
The MSM and the hapless Transport Secretary, Chris Grayling, who's a nice chap with respect but none too bright (he is a Cabinet Minister after all), have automatically assumed that this was no more than a crime. Neither Grayling nor the MSM has considered the intelligence angle. They've also assumed that crooks commit crimes without a motive.
The people operating the drones didn't stand to gain a cent. They weren't blackmailing the airport, for example. They were also taking a considerable risk and incurring not inconsiderable expense.
I'm not buying. It looks and smells to me like another GO2 disruption operation.
Leaving it to the police was a waste of time. The rozzers couldn't hit a drone if they tried and they didn't even try. We should have brought in a SAM battery and blown the drones out of the sky. If a few drone bits fell on a Honda Civic on the A264, so be it. Far better to annoy a motorist than ruin the Christmases of thousands of kiddies.
Speaking of meanies ruining Christmas, a government which really cared would have asked the RAF to fly the families whose flight to Lapland had been canceled. I'm sure that the RAF would have found some Santa Claus costumes and a few presents for the kiddies. A Voyager would have done the job nicely.
Lord Ashdown
Commiserations to the LibDems and Remainers generally over the death of Paddy Ashdown. He was quite a nice chap, despite his pro-European views.
He was rare amongst modern party leaders in Britain in having seen combat (in the Confrontation with Indonesia – so far as I know he was the only peer to have killed an Indonesian) and in being a heterosexual. If anything Paddy was a bit too heterosexual, hence his nickname of 'Paddy Pantsdown'.
Having done good work in Borneo the rest of his career was a bit of an anti-climax, frankly. He failed to replace the Labour Party as the main opposition party or even form a Labour/Lib Dem coalition. Still, he killed some Indonesians, so he wasn't all bad. (Shame about Krakatoa, BTW.)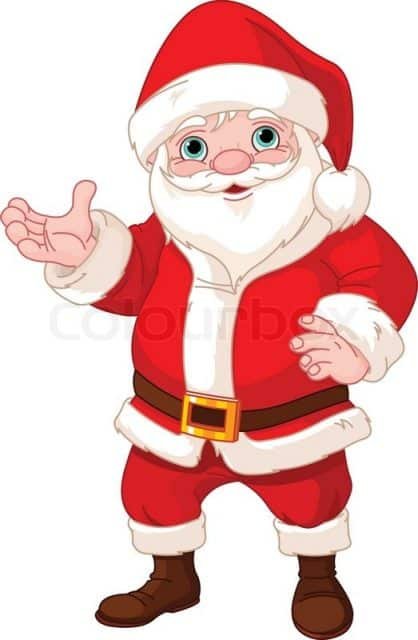 Merry Christmas
A peaceful and Merry Christmas to all my readers, even the Germans! It is the Season of Goodwill, after all. Merry Christmas one and all.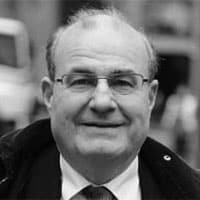 Michael Shrimpton was a barrister from his call to the Bar in London in 1983 until being disbarred in 2019 over a fraudulently obtained conviction. He is a specialist in National Security and Constitutional Law, Strategic Intelligence and Counter-terrorism. He is a former Adjunct Professor of Intelligence Studies at the American Military University.
Read Articles from Michael Shrimpton;
ATTENTION READERS
We See The World From All Sides and Want YOU To Be Fully Informed
In fact, intentional disinformation is a disgraceful scourge in media today. So to assuage any possible errant incorrect information posted herein, we strongly encourage you to seek corroboration from other non-VT sources before forming an educated opinion.
About VT
-
Policies & Disclosures
-
Comment Policy
Due to the nature of uncensored content posted by VT's fully independent international writers, VT cannot guarantee absolute validity. All content is owned by the author exclusively. Expressed opinions are NOT necessarily the views of VT, other authors, affiliates, advertisers, sponsors, partners, or technicians. Some content may be satirical in nature. All images are the full responsibility of the article author and NOT VT.