…from Press TV, Tehran
[ Editor's Note: Well, it seems that "Big Foot" really does exist, as after all of this time with the EU acting like the gang that can't shoot straight, the Special Purpose Vehicle (SPV) has finally been registered.
It is very limited in scope, which again asks why did it take so long. It appears to cover trade that is already allowed by the Gestapo US Treasury, food, medicine and medical supplies.
But what had happened is due to US intimidation, banks were afraid to handled payments for even this allowed stuff, on the fear that the US would accuse them of circumventing the sanctions on dollar trade with Iran.
Ships have been sitting in Iranian ports for over two months now, not able to to unload these "allowed items", a log jam that filled the John Bolton crowd with glee. May they all roast in the infernal regions, amen.
Why was this done by the US? It was nothing more than a gangster tactic, that by holding up these supplies it would spark domestic price increases, shortages, and theoretically increase anger against the Iranian regime and hence support US regime change efforts. That is it in a nutshell.
The long term boomerang for this gangster activity was indirectly but very visibly put on public display at the recent Senate Intel hearing where testimony was given that US influence worldwide, even with allies, was declining. As to why, the Intel heads were leaving that for us to figure out.
So now we will see a cranking up of this payment system to work out the inevitable glitches, demonstrate its feasibility, and most importantly, to see if the gangsters just proceed to wreck it via the usual thuggery tools at their disposal.
But the silver lining in all this is that the world is beginning to wake up to the long term threat of this US uber-gangsterism, as most countries are seeing that they can be subjected to the same treatment by any corrupt administration that happens to be in control of the US.
The EU reputation for showing it will not be a colony of the US was at stake in this controversy. Be prepared to see some moves to put the squeeze on it via the divide and conquer game methods, as the EU-US trade battles are not over yet, and the Nordstream 2 pipeline is still being challenged.
The current instability of Europe has created enough chaos for a new Gladio campaign to be cranked up to punish the EU, in front of the whole world to show what the cost of resistance can be.
And the Deep State criminals are not beyond going for a "two fer" one play, where chemical and bio attacks could start to begin around Europe with a bread crumb trail back to Russia or "Iranian terrorists" as patsies.
The only permanent solution to Deep State crowd's crimes against humanity is to kill them and seize all of their assets for a victim compensation pool. So far, we have seen no stomach for that among allegedly patriot officials as long as they get their piece of the pie.
What we need is a Special Purpose Vehicle to eliminate the Deep State and all of it first line soldiers. No one has posed this before. It is now time, if it is not already too late. Thus ends my cherry message for the day… Jim W. Dean ]

Jim's Editor's Notes are solely crowdfunded via PayPal
Jim's work includes research, field trips, Heritage TV Legacy archiving & more. Thanks for helping. Click to donate >>
– First published … January 31, 2019 –
The European parties to the 2015 nuclear deal have finalized a much-awaited transactions channel with Iran aimed at protecting trade ties with Tehran against American sanctions, German media say.
German public broadcaster NDR reported on Thursday that Germany, France and Britain had registered the mechanism, which will be named the Instrument in Support of Trade Exchanges (INSTEX).
The payment channel, the report said, would be based in the French capital, Paris, and managed by a German banking expert.
INSTEX is initially intended to be used for selling food, medicine and medical devices to Iran, but it could also be expanded in the future.
"It (the payment channel) won't change things dramatically, but it's an important political message to Iran to show that we are determined to save the JCPOA and also the United States to show we defend our interests despite their extraterritorial sanctions," a European diplomat was quoted as saying by Reuters.
The diplomat was using an acronym for the Joint Comprehensive Plan of Action, the official name of the nuclear accord. The three countries are set to issue a joint communiqué launching the project, which will later be endorsed by all 28 European Union member states.
The announcement may come on the sidelines of a meeting of EU foreign ministers in the Romanian capital, Bucharest, later on Thursday.
In a move criticized by much of the international community, US President Donald Trump withdrew America from the JCPOA last year and re-imposed the anti-Iran economic sanctions, which it had lifted as part of the agreement.
The remaining signatories — China, France, Germany, Russia and the UK – vowed, however, to defend the JCPOA and keep Iran in the deal by providing it with the sanctions relief it has been promised.
After leaving the deal, the White House warned its European allies in the Iran deal against seeking to circumvent US sanctions against Tehran. It threatened sanctions against the European firms that fail to respect the bans.
The EU maintains that Iran should be allowed to trade because it remained fully committed to its side of the bargain despite Washington's withdrawal – as repeatedly confirmed by the International Atomic Energy Agency (IAEA), which oversees the JCPOA's implementation.
The Special Purpose Vehicle (SPV) has been designed by the Europeans to shield the firms doing business with Iran and protect, at the same time, their sovereignty in the face of US unilateralism.
Over the past months, Iran has repeatedly criticized Europe for a delay in the launch of the payment system.
Iran said earlier this week that it is waiting to see how the EU will make up for its delays to establish the mechanism.
'A first step taken'
Commenting on the reports, Iranian Deputy Foreign Minister Seyyed Abbas Araqchi described the launch as "the first of a set of commitments to Iran that the Europeans must fulfill," expressing hope that mechanism will not be left incomplete.
The payment system, he said, could "fully meet our interests only when it is accessible to non-European firms and countries…so it could cover our entire international purchases," adding that this feature "is apparently slated to be realized in the next phase."
Details about how the mechanism functions will be put to talks in the future expert-level meetings between Iran and Europe, Araqchi added.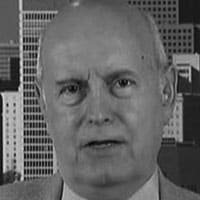 Jim W. Dean is VT Editor Emeritus.  He was an active editor on VT from 2010-2022.  He was involved in operations, development, and writing, plus an active schedule of TV and radio interviews.  He now writes and posts periodically for VT.
ATTENTION READERS
We See The World From All Sides and Want YOU To Be Fully Informed
In fact, intentional disinformation is a disgraceful scourge in media today. So to assuage any possible errant incorrect information posted herein, we strongly encourage you to seek corroboration from other non-VT sources before forming an educated opinion.
About VT
-
Policies & Disclosures
-
Comment Policy
Due to the nature of uncensored content posted by VT's fully independent international writers, VT cannot guarantee absolute validity. All content is owned by the author exclusively. Expressed opinions are NOT necessarily the views of VT, other authors, affiliates, advertisers, sponsors, partners, or technicians. Some content may be satirical in nature. All images are the full responsibility of the article author and NOT VT.