'Fake news' filter NewsGuard grilled for having links to PR firm that peddled Saudi propaganda
…from Russia Today, Moscow
[ Editor's Note: What has happened here was totally predictable. The public had to be shown something was being created to fight back against fake news, and who would have a bigger incentive to jump into that than the Intel agencies and the foreign influence peddler lobbyist firms.
They smelled the big money that would be available for who could be the best shills to rush in the set up the initial companies to try do squeeze the true blue ones that would take longer to do it.
VT spotted the tip off right away when some of these "truth protectors" popped up almost instantly, which never happens with grass roots movements, which take time.
The second big clue was the traditional one, packing the boards of any new "truth" companies with well known people like ex-Intel heads, etc., who love the easy money for letting their names be used in things likes this.
They should no better, but they feel they are helping out by making sure no real independent groups get established to reveal government shill propaganda outfits which would reveal how taxpayer money goes into creating lie machines to help them think the correct way.
If the government was really doing good things, it would not have to sink to using subversive tactics against its own people, but this has become routine almost all over the entire world now, including the fake democracies whose own government assault their citizens via propaganda that the old Soviets never dreamed of having.
What we are seeing is every time the government gets caught at something. and it knows a visible "fix" has to be created, it dips into its basket of retired shills to front for the new propaganda machine to target those really trying to expose the fakes.
The public is in a bad spot in terms of funding a counter attack as the bad guys have deep wallets to protect their long term interests. You will read below how the Saudis are milked like a cash cow for PR money in DC, literally a lifetime annuity for the spinmeisters there. This is what we have become…  Jim W. Dean ]

Jim's Editor's Notes are solely crowdfunded via PayPal
Jim's work includes research, field trips, Heritage TV Legacy archiving & more. Thanks for helping. Click to donate >>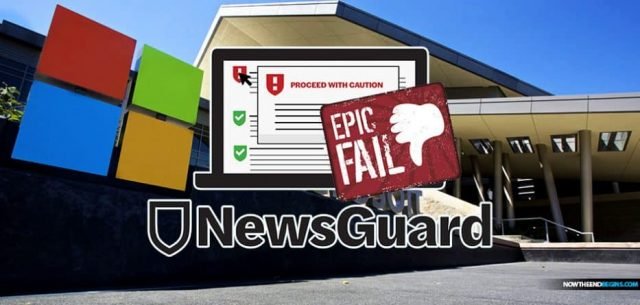 – First published … January 29, 2019 –
A new app claiming to serve as a bulwark against "disinformation" by adding "trust rankings" to news websites has links to a PR firm that received nearly $15 million to push pro-Saudi spin in US media, Breitbart reports.
NewsGuard and its shady advisory board – consisting of truth-lovers such as Tom Ridge, the first-ever homeland security chief, and former CIA director Michael Hayden – came under scrutiny after Microsoft announced that the app would be built into its mobile browsers.
A closer examination of the company's publicly listed investors, however, has revealed new reasons to be suspicious of this self-declared crusader against propaganda. As Breitbart discovered, NewsGuard's third-largest investor, Publicis Groupe, owns a PR firm that has repeatedly airbrushed Saudi Arabia.
So @NewsGuardRating claims it wants to restore "trust and accountability" to the media. Meanwhile, one of its top investors owns a subsidiary that spun positive media coverage for Saudi Arabia's war in Yemen.

Very trustworthy!https://www.breitbart.com/tech/2019/01/28/newsguard-linked-to-saudi-arabias-pr-machine/ …

NewsGuard Linked to Saudi Arabia's PR Machine | Breitbart

Newsguard, the beltway establishment-backed "news rating" browser plugin that assigns websites a green or red rating based on their "trustworthiness," claims to care about integrity in news.
Following the September 11, 2001 terrorist attacks, Riyadh enlisted Qorvis Group, a Publicis subsidiary, in the hope of countering accusations that the kingdom turned a blind eye to – or even promoted – terrorism. Between March and September 2002, the Royal Embassy of Saudi Arabia reportedly paid Qorvis $14.7 million to run a PR blitz targeting American media consumers.
As part of the campaign, Qorvis employed a litany of dubious tactics, including running pro-Saudi ads under the name of an activist group, Alliance for Peace and Justice. Tellingly, the FBI raided the company's offices in 2004, after Qorvis was suspected of running afoul of foreign lobbying laws.
Between 2010 and 2015, Qorvis is believed to have received millions of dollars to continue to whitewash the kingdom's image in the United States. The accelerated airbrushing came just as the Saudis launched its devastating war against Yemen. In fact, Qorvis created an entire website – operationrenewalofhope.com – to promote the Saudi-led war in Yemen, according to the Intercept.
ALSO ON RT.COM'Perfect accuracy': WikiLeaks hits back at 'neocon' app NewsGuard, which labeled it untrustworthy
The firm has also successfully planted Riyadh-friendly stories in major US publications, including a 2016 op-ed by Saudi Foreign Minister Adel al-Jubeir, which was published by Newsweek. The headline bravely bellowed: "The Saudis are fighting terrorism, don't believe otherwise."
All of this is rather extraordinary, considering that NewsGuard bills itself as an app that helps news consumers determine "if a website is trying to get it right or instead has a hidden agenda or knowingly publishes falsehoods or propaganda."
Social media users quickly seized on the story, pointing out the multiple levels of irony and humor.
"I wondered why their slogan was 'behead those who we say peddle fake news,'" one Twitter user joked.
Still, NewsGuard's co-founder Steven Brill has insisted that Qorvis and its parent company have no control over the app.
"Publicis has nothing to do with the content or operations of NewsGuard and has a small stake in the company," Brill told Breitbart.
If guiding the app is a responsibility reserved solely for the advisory board, NewsGuard likely won't fare much better: One of its board members, Richard Stengel, is a former managing editor of Time magazine and an ex-State Department official who was dubbed the "chief propagandist" of the US government.
At a Council on Foreign Relations forum about "fake news," former Editor at Time Magazine Richard Stengel directly states that he supports the use of propaganda on American citizens – then shuts the session down when challenged about how propaganda is used against the third world
True to form, Stengel openly admitted during a panel discussion last year that "I'm not against propaganda," and "Every country does it and they have to do it to their own population and I don't necessarily think it's that awful."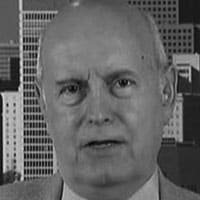 Jim W. Dean is VT Editor Emeritus.  He was an active editor on VT from 2010-2022.  He was involved in operations, development, and writing, plus an active schedule of TV and radio interviews.  He now writes and posts periodically for VT.
ATTENTION READERS
We See The World From All Sides and Want YOU To Be Fully Informed
In fact, intentional disinformation is a disgraceful scourge in media today. So to assuage any possible errant incorrect information posted herein, we strongly encourage you to seek corroboration from other non-VT sources before forming an educated opinion.
About VT
-
Policies & Disclosures
-
Comment Policy
Due to the nature of uncensored content posted by VT's fully independent international writers, VT cannot guarantee absolute validity. All content is owned by the author exclusively. Expressed opinions are NOT necessarily the views of VT, other authors, affiliates, advertisers, sponsors, partners, or technicians. Some content may be satirical in nature. All images are the full responsibility of the article author and NOT VT.