…from Sputnik News, Moscow
[ Editor's Note: I am not a huge fan of Senator Warren, but I am with her for trying to fix the insanity of the NeoCons' loose rules on when we would use nuclear weapons when they have not been used on us first. Mutually assured destruction served us well during the Cold War.
Mini nukes have been used all over the world in "field testing" incidents, mainly disguised as truck-bomb terror attacks. VT has written about this for years, and never been challenged by anyone with standing; and few seem to be curious about learning more from our political, academic or security organizations.
That tells you a lot about where their heads are on the issue. Among the veterans, the officer corps, they are brain dead on the huge risk for a false flag attack, where a stolen or manufactured mini-nuke could be used to trigger the threshold we have now, where the US could respond with nuclear weapons.
And of course, such a response would be done quickly, before dissenting voices could weigh in, as that is how you railroad something like this through. You do it quickly to create an after-the-fact vacuum that sucks all those in the middle along.
Israel could start a war anytime by mini-nuking a US embassy somewhere and leaving a breadcrumb trail back to a patsy.
And with hypersonic weapons being opened up now with the US pulling out of the INS treaty, reaction time on a mistake will be too short to correct, where the other side will launch everything that it has. Both sides know that in the next war, "use it or lose it" will rule.
It's an insane situation to let develop, where even our own people become the biggest security threat that we have… Jim W. Dean ]

Jim's Editor's Notes are solely crowdfunded via PayPal
Jim's work includes research, field trips, Heritage TV Legacy archiving & more. Thanks for helping. Click to donate >>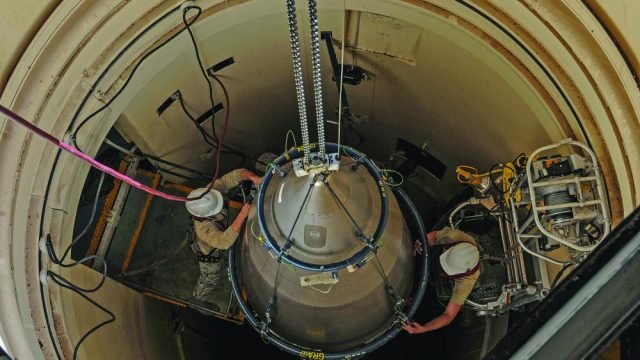 – First published … January 31, 2019 –
Previous US administrations were reluctant to adopt legislation that would legally bind Washington to only use its nuclear weapons in response to a nuclear attack. The new bill is likely to meet opposition as well.
Senator Elizabeth Warren (D-MA) and House Armed Services Committee Chairman Adam Smith (D-WA) have presented legislation called "The No First Use Act," which aims to prevent the US from using its nuclear arsenal first in case of an armed conflict.
According to the language of the bill, the US would only be allowed to use its nuclear arsenal if attacked with nuclear weapons by an adversary. Under the current administration's Nuclear Posture Review, the US reserves the right to use nuclear weapons in case of a "significant" non-nuclear attack on the US itself, its allies or its nuclear infrastructure.
"Our current nuclear strategy is not just outdated — it is dangerous," Smith and Warren said in a joint statement. "By making clear that deterrence is the sole purpose of our arsenal, this bill would reduce the chances of a nuclear miscalculation and help us maintain our moral and diplomatic leadership in the world."
US Development of New Warhead Increases Risk of Nuclear War – Lavrov
Previous US administrations have been unwilling to accept such legislation, and Defense News speculates that the current Republican-controlled Senate is also unlikely to accept it. However, Smith, being the Armed Services Committee chair, might use his position to elevate the language into the annual defense policy bill, the 2020 National Defense Authorization Act; doing so might spark resistance from key Republicans, who have been supportive of Trump's current nuclear stance, Defense News says.
Former President Barack Obama, a Democrat, was also reluctant to adopt such a policy, saying it could "embolden" nations such as Russia, China or North Korea to attack US allies. This, according to Obama, would undermine US allies' confidence in American commitment to their defence, which, in turn, would encourage them to seek their own nuclear deterrence.
The Union of Concerned Scientists, however, welcomed the new bill in a Wednesday statement.
The organization said that passing the bill would "reduce the risk of miscalculation during a crisis with Russia, China or North Korea; strengthen the Nuclear Nonproliferation Treaty by demonstrating the United States is serious about reducing the role of nuclear weapons in its security policy, and reduce risks associated with the president's sole authority to order the use of nuclear weapons by removing the option of using them first."
Stephen Young, Washington representative for the UCS Global Security Program, also hailed the idea, according to Defense News.
"The purpose of US nuclear weapons is to deter a nuclear attack on the United States and its allies. Any other purpose simply makes nuclear war more likely," he said.
Presented on January 17, the Pentagon Missile Defense Review explicitly singled out Russia and China as primary possible adversaries of Washington that might launch a nuclear offensive at American soil. Iran and North Korea, which were in the spotlight in earlier versions of the report, have now been pushed to second place, according to a review by Foreign Policy.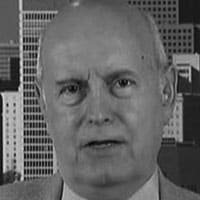 Jim W. Dean is VT Editor Emeritus.  He was an active editor on VT from 2010-2022.  He was involved in operations, development, and writing, plus an active schedule of TV and radio interviews.  He now writes and posts periodically for VT.
ATTENTION READERS
We See The World From All Sides and Want YOU To Be Fully Informed
In fact, intentional disinformation is a disgraceful scourge in media today. So to assuage any possible errant incorrect information posted herein, we strongly encourage you to seek corroboration from other non-VT sources before forming an educated opinion.
About VT
-
Policies & Disclosures
-
Comment Policy
Due to the nature of uncensored content posted by VT's fully independent international writers, VT cannot guarantee absolute validity. All content is owned by the author exclusively. Expressed opinions are NOT necessarily the views of VT, other authors, affiliates, advertisers, sponsors, partners, or technicians. Some content may be satirical in nature. All images are the full responsibility of the article author and NOT VT.