By Gordon Duff with Gene "Chip" Tatum"
Chip contacted me this week about his new book, The Mule.  From the safety of an extradition free country, Chip has gone into his darkest files to publish on William Barr, the former Reagan era facilitator for some of America's worst abuses and another key figure, Robert Mueller.
Below, an excerpt from Chip's book:
The General Has To Go
In a 1985 meeting, in Costa Rica, William Barr advised V.P Bush that funds and product were being siphoned off by partners in "The Enterprise". Bush ordered Barr to find out who was responsible. The Finding was simple. The Clintons were cleared, but Barry Seal and Manual Noriega were the thieves. Vice President Bush was adamant that both Seal and Noriega had to be "taken care of". His fear of a path leading to the White House and possible impeachment at the minimum resulted in orders for is trusted counsel William Barr to pave the path and find a solution.
Below is a synopsis of the meeting
Who is William Barr
From 1973 to 1977, William Barr was employed by the Central Intelligence Agency. A confidant to DCI GHW Bush, Barr was well trusted and very adept at whatever assignment given by the DCI. Barr was a law clerk to Judge Malcolm Wilkey of the U.S. Court of Appeals for the District of Columbia Circuit from 1977 through 1978. He served on the domestic policy staff at the Reagan White House from May 3, 1982 to September 5, 1983, with his official title being Deputy Assistant Director for Legal Policy.
As a confidant, V.P. Bush used Barr as unofficial legal counsel for "The Enterprise". As the result of the 1985 meeting he was well aware of the need to neutralize General Noriega. After all, it was Barr that found the thieves.
Seal was no longer a threat as he was "taken care of" in 1986 by friends of Jeb Bush out of Colombia..
The Path is Paved 
In 1989, at the beginning of his administration, President George H. W. Bush appointed William Barr to the U.S. Department of Justice as Assistant Attorney General for the Office of Legal Counsel, an office which functions as the legal advisor for the President and executive agencies.
Barr was known as a strong defender of Presidential power and wrote advisory opinions justifying the U.S. invasion of Panama and arrest of Manuel Noriega, and a controversial opinion that the F.B.I. could enter onto foreign soil without the consent of the host government to apprehend fugitives wanted by the United States government for terrorism or drug-trafficking.
By mid-December that year, ties had deteriorated so far that President George H W Bush launched an invasion, ostensibly because a US marine had been killed in Panama City, although the operation had been months in the planning.
Noriega sought refuge in the Vatican's diplomatic mission in Panama City. The US tactic to flush him out was to play deafening pop and heavy metal music non-stop outside the building.
By 3 January 1990, it had worked and Noriega surrendered. He was flown to the US with prisoner of war status to face charges of drug-trafficking, money-laundering and racketeering.
Although Barr had written the opinion that the invasion was justified, It was up to Attorney General Dick Thornburgh to prosecute the General.
Though General Noriega was indicted in February 1988, the three lawyers who prosecuted him were assigned exclusively to the case only after he was brought to the United States in January 1990. Until then the case had been developed by Government lawyers largely for political purposes and with no certainty that it would ever go to court. Many
Worries at First
The chief prosecutor would be Michael (Pat) Sullivan who would be assisted by Myles H. Malman and William C. Bryson, the deputy United States Solicitor General, a specialist in classified documents.
The prosecutors had a number of concerns: an indictment they considered weak, a decision by the Government not to try to consolidate the charges against the General — a move that would have strengthened the team's hand — and the possibility that the defense would exercise the General's right to an immediate trial, thereby forcing them to play their hand as it was dealt.
But the Government team also said it got a break when the defense elected not to exercise its right to a speedy trial. Under Federal law, General Noriega and others charged with him would have been entitled to a trial within 70 days of arraignment.
President Bush was briefed by AG Richard Thornburgh concerning the lack of evidence and confidence in gaining a prosecution. It did not take Bush long to come up with the answer. "We need The Mule".
Mueller was working as the U.S. Attorney for Massachusetts when he got the call and according to a Princeton alumni report, was on the next plane.
Mueller and Barr became friends in the early to mid 70's as both assets of the CIA.
The Mule proceeded to train Sullivan on witness intimidation and training techniques. Ethical conduct was off the board. Mueller explained that they are dealing with a murderer, drug lord, and terrorist.
They assessed the prospective list of witnesses to determine who would be the witness best to deliver the blow to the Jury. Gabriel Taboada was chosen. Taboada was extradited from Switzerland and placed in protective custody. Facing 25 years on drug charges and money laundering, he was given the opportunity to receive testimony necessary to convict Noriega. In return he was promised minimum security prison and rapid freedom.
Barr, Sullivan and Mueller would weave a story which guaranteed a conviction. And if delivered properly by Taboada a jury would have to convict.
Taboada's testimony was so convincing that the Justice Department decided to use him in several other high profile cases.
Unfortunately for Taboada, his sentence was not reduced as promised.
Taboada was eventually released only to be killed in Bogota by a gunman.
On April 9, 1992, Noriega was convicted on eight counts of drug smuggling and racketeering. He received a 40-year sentence, reduced to 30 years, and served 17 years before being extradited to France for money laundering, signed on the order of Secretary of State Hillary Clinton.
General Manual Noriega died on May 29th, 2017.
The affiliation and friendship of Robert S. Mueller III and William P. Barr span over 40 years.
and on Robert Mueller: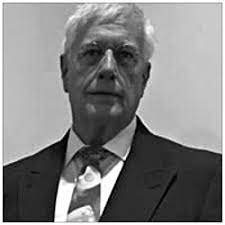 Gordon Duff posted articles on VT from 2008 to 2022. He is a Marine combat veteran of the Vietnam War. A disabled veteran, he worked on veterans and POW issues for decades.
Gordon is an accredited diplomat and is generally accepted as one of the top global intelligence specialists. He manages the world's largest private intelligence organization and regularly consults with governments challenged by security issues.
Duff has traveled extensively, is published around the world, and is a regular guest on TV and radio in more than "several" countries. He is also a trained chef, wine enthusiast, avid motorcyclist, and gunsmith specializing in historical weapons and restoration. Business experience and interests are in energy and defense technology.
ATTENTION READERS
We See The World From All Sides and Want YOU To Be Fully Informed
In fact, intentional disinformation is a disgraceful scourge in media today. So to assuage any possible errant incorrect information posted herein, we strongly encourage you to seek corroboration from other non-VT sources before forming an educated opinion.
About VT
-
Policies & Disclosures
-
Comment Policy
Due to the nature of uncensored content posted by VT's fully independent international writers, VT cannot guarantee absolute validity. All content is owned by the author exclusively. Expressed opinions are NOT necessarily the views of VT, other authors, affiliates, advertisers, sponsors, partners, or technicians. Some content may be satirical in nature. All images are the full responsibility of the article author and NOT VT.