Well done Mr President! His second State of the Union Address was a triumph. He was presidential, not partisan, but made the points which needed to be made. He outflanked the Democrats on abortion and Venezuela and made those who have attacked him look mean and spiteful. It was a tour de force. I'm not surprised to learn that his approval ratings have soared. The President's patriotism and decency shone through. Nancy Pelosi's face was a picture! (I am aware of course that the person next to Vice-President Pence in the photo above is not Nancy Pelosi, but it shows a SOTU address by President Trump!)
It wasn't just the content which impressed, but the delivery. The President was particularly effective, with respect, when addressing his invited guests. And what a selection they were! It was lovely to see veterans of D-Day and Buzz Aldrin there, but I was particularly pleased to see Alice Johnson invited. Her response to the mention of her name was very touching.
Alice was the victim of an unjust law and a harsh and excessive sentence. Commuting it was absolutely the right thing to do. It is noteworthy that the President went on to sign the bipartisan First Step Act into law. It has made real progress in reforming America's criminal justice system and is a just law.
Apologies, BTW, for the snafus over the photos in last week's post. VT was under malicious attack and both posting and editing were problematic. Yes, the woman in the photo (s) was Yvette Cooper MP. Congratulations to the Patriots on their Super Bowl win!
Dachau
The President's references to Dachau were more than about Herman and Joshua, the concentration camp survivor and one of the soldiers who liberated him. The DVD's headquarters is at Dachau. Mention of Dachau cannot have been a coincidence. The boys must have winced when they heard a US President praising American forces for liberating the world's most evil town. One thing has become clear in recent months. President Trump is getting access to good intelligence.
Abortion
The President was right with respect to condemn New York's recent abortion law. It's not about women's rights, it about the rights of the unborn, i.e. babies' rights.
There is no doubt that the President's stance on abortion reflects a deep moral conviction. It is also politically shrewd, indeed in a decent country like America decent policy choices ought to be popular. I'm not sure that that the Democrats have really thought this through. Do they really want the 2020 election to be about God-fearing Republicans versus baby-killing Democrats? Good luck with that.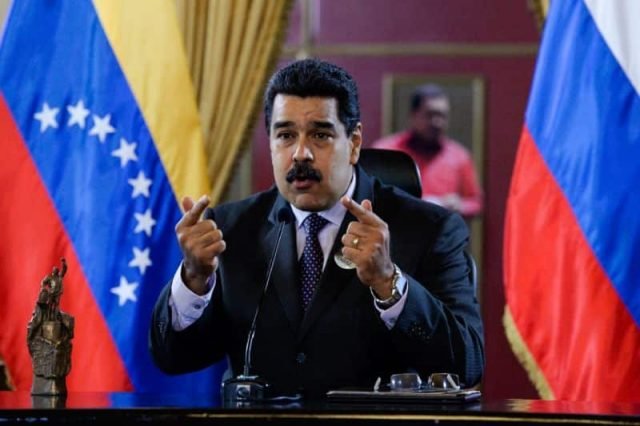 Venezuela
Technically you can only have one Achilles Heel, since poor old Achilles was struck with only one arrow, as far as know. However the Democrats have two, abortion and Venezuela.
The socialist experiment in Venezuela has failed miserably. Maduro has proved to be even worse than Chavez, something nobody thought possible. How on earth could anyone have increased Venezuela's inflation rate, for heaven's sake? Of course the answer lies in what's happening offshore, not onshore.
Inflation is caused by an expansion of the money supply. With hyper-inflation this usually involves high-yield offshore trading, a subject off-limits to the MSM. High-yield trading in turn is controled from Frankfurt and Dachau. Put another way, the DVD are backing Maduro.
The good news for Venezuela is that this almost certainly means that there are vast offshore currency deposits which could be seized to pay back taxes, which in turn should allow the country to pay off its borrowing.
Forget American 'sanctions' – America is not to blame for Venezuela's ills, nor is the collapse in the oil price. The left's conspiracy theory about America wanting Venezuelan oil is just that – a conspiracy theory. American doesn't actually need Venezuelan oil. She is producing more oil and natural gas than ever before and has vast deposits of her own.
It reminds me of the conspiracy theory about Iraq. I doubt that any American oil company ever paid less than top dollar for Iraqi oil. America is not China. She buys oil, she doesn't steal it.
Democrat support for Maduro is really damaging them. It makes them look like obsessive ideologues, not unfairly.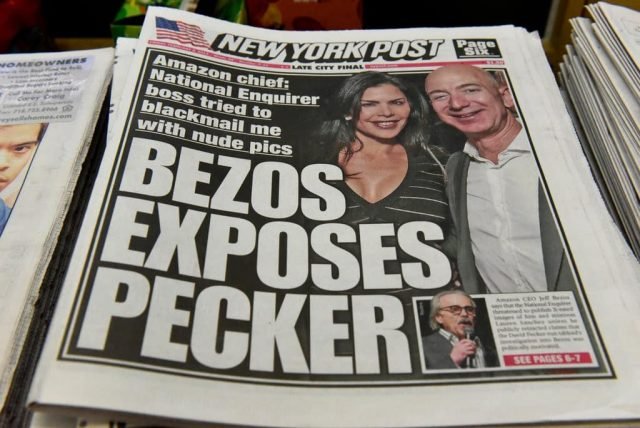 The Week's Funniest Headline
It's a toss-up between the New York Post, with "Bezos Exposes Pecker" and the Sun, with "Mac Fries Berger". Most readers will be familiar with the first. The second may need some explanation.
On Friday morning John McDonnell, the decent but misguided left-wing Labour Shadow Chancellor, failed to support heavily pregnant, Jewish Labour MP Luciana Berger, who is facing deselection in her Liverpool Wavertree constituency. Luciana has also had to put up with nasty anti-semitic attacks on her from members of her local party.
John tried to choose his words carefully, but ended up blaming Luciana for her troubles, which was quite unfair. Hence the headline. Strictly, John is a 'Mc' rather than a 'Mac' and Luciana is a 'Berger' not a 'Burger', but it was quite funny. There is an art to writing headlines, which the Sun has well and truly mastered. Remember their famous, patriotic "Gotcha" headline when we bagged that enemy cruiser in the Falklands War?
It's a close call, but I think the Post pinches the title, by a nose. Jeff Bezos might want to choose his enemies with care. He's said to be worth $100 billion. That's a lot of cash for selling paperbacks and DVDs. (Yes, I know you can also buy car parts and furniture and just about anything else on Amazon these days.) If, and I stress the word if, Jeff has been trading in the offshore money markets and not disclosing his profits to the IRS, he might be confronted with a small tax bill.
Of course the IRS ignores what's happening offshore and prefers to go after little old ladies and conservative activists, but one of these days America might have an economically literate Treasury Secretary. She already has an economically literate President, and who would have guessed that?
Amazon are also vulnerable to changes in UK Corporation Tax. At the moment multinationals only pay tax on declared profits, not transfers. If the transfer isn't in repayment of a genuine loan it's effectively undeclared profit.
By some estimates the UK is losing out to the tune of $130 or so billion a year in Corporation Tax. Once we have a sensible government that cash will be a tempting target. Upsetting Jeff Bezos might just become a national sport.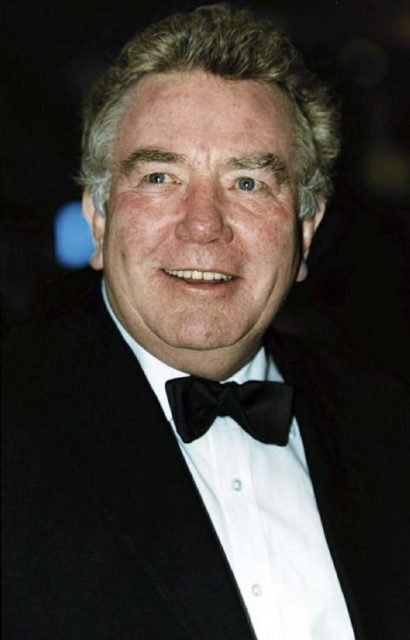 Albert Finney (1936-2019)
Sadly, this week has seen the passing of this great actor. I don't think he should have turned down the knighthood which was offered to him, which he should have treated as a gracious gesture from his Sovereign, but that doesn't stop me acknowledging his brilliance.
My favorite Finney role was his last – the gamekeeper Kincaid in Skyfall. That was a cameo, but involved some very fine acting. American audiences may be more familiar with his role as Dr Albert Hirsch in the Bourne movies.
He had a very wide range, appearing on stage, in over 40 movies and on television. His most famous appearance was probably as Hercule Poirot in Murder on the Orient Express in 1974.
He was such a good actor that Hollywood's failure to award him an Oscar probably did more damage to the image of the Oscars than it did to Albert Finney. He really ought to have won an Oscar.
This Week's Movie Review: Mary Queen of Scots (2018, dir. Josie Rourke)
This is a version of history which Nicola Sturgeon would no doubt approve of, although she might wish to consider what happens to Mary in the end. One of the problems with historical epics is that we all know the ending – in this case the Bad Girl getting the chop – before we start watching the movie. Sensibly therefore, the movie starts with the execution scene.
Less sensibly, it has Mary speaking with a Scottish accent. She actually spoke with a French accent, as one would expect of someone brought up in France, who was a French vassal and at one point was married to the Dauphin. (Not the Renault – the Dauphin was the heir to the French throne.)
There is of course very little mention of France. The movie seeks to perpetuate the historical myth that the Kings and Queens of Scotland were independent monarchs. In fact they all reported to Paris, which saw Scotland as a client state and a convenient setting-off point for invasions of England.
That's not the only historical faux pas. Lord Randolph, the English Ambassador to Scotland, is portrayed as black, whereas he was, in fact, white. Adrian Lester, a rather good actor, whom I enjoyed as Michael Stone in the British TV series Hustle, does his best, and actually carries off the role rather well, but it all looks a bit odd. Josie Rourke reportedly didn't want to direct an all-white period drama. If so, why choose to direct a movie about 16th century Britain?
There were more black people in Britain in the late 16th century than might be supposed, but generally speaking they weren't ambassadors. We don't have that many black ambassadors in the 21st century, never mind the 16th. I am far from saying that Queen Elizabeth shouldn't have chosen a black ambassador, but the fact is She didn't.
The movie suggests that the decision to execute Mary was in some way unfair or harsh. Thanks to excellent counter-intelligence work, however, which barely gets a look-in in the move, Queen Elizabeth was made aware of Mary's role in the plot to commit regicide against Her and seize the Throne of England. Mary was lucky to be executed with only a single chop. (Nicola Sturgeon, take note!). I'm afraid that I can't comment on the accuracy of the suggestion that Mary Queen of Scots liked it doggie fashion.
The historical errors spoilt the movie for me, but there's no doubt that it's well-made and superbly acted. Saoirse Ronan in the title role and Margot Robbie as Elizabeth are really very good. The supporting cast is strong, including David Tennant, who portrays John Knox, I suspect unfairly, as a religious nutter. He was a trifle keen, but I'm not sure that he was a nutter.
Guy Pearce, as the great statesman William Cecil, is also very good, as is Jack Lowden as Lord Darnley. The idea that Mary knew nothing about Darnley's murder is a bit far-fetched, frankly, but the actors don't write the script.
The Scottish scenery is glorious and the production values high. It's a very well-made movie, if not well-written. I think readers would enjoy it, especially Scottish Catholic ones, although I don't get many of those.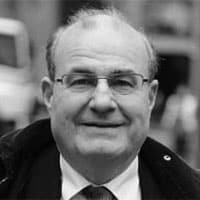 Michael Shrimpton was a barrister from his call to the Bar in London in 1983 until being disbarred in 2019 over a fraudulently obtained conviction. He is a specialist in National Security and Constitutional Law, Strategic Intelligence and Counter-terrorism. He is a former Adjunct Professor of Intelligence Studies at the American Military University.
Read Articles from Michael Shrimpton;
ATTENTION READERS
We See The World From All Sides and Want YOU To Be Fully Informed
In fact, intentional disinformation is a disgraceful scourge in media today. So to assuage any possible errant incorrect information posted herein, we strongly encourage you to seek corroboration from other non-VT sources before forming an educated opinion.
About VT
-
Policies & Disclosures
-
Comment Policy
Due to the nature of uncensored content posted by VT's fully independent international writers, VT cannot guarantee absolute validity. All content is owned by the author exclusively. Expressed opinions are NOT necessarily the views of VT, other authors, affiliates, advertisers, sponsors, partners, or technicians. Some content may be satirical in nature. All images are the full responsibility of the article author and NOT VT.