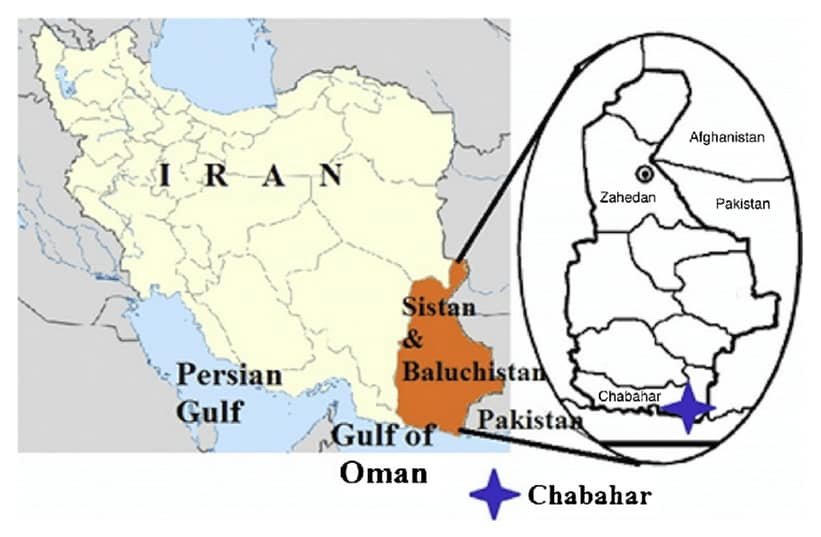 In a devastating condemnation of Islamabad that has no precedent, the Military Aide to Iran's Supreme Leader, Major General Yahya Rahim Safavi has squarely blamed Pakistan's Inter-Services Intelligence (ISI)
 for supporting the terrorist groups acting against Iran.
This followed a fedayeen attack on a bus carrying security personnel of the elite Islamic Revolutionary Guard Corps (IRGC) on Wednesday in the region between the cities of Zahedan and Khash in the southeastern Sistan-Baluchistan province bordering Pakistan when an explosives-laden car rammed into the bus killing 27 soldiers and injuring 13 others. The Jaish ul-Adl terrorist group, which is linked to al-Qaeda and based in Pakistan, has claimed responsibility for the bombing.
Gen. Safavi literally tore into the Pakistani military leadership saying,
"These criminal outlaws were from one of the tribes of Baluchistan who had been trained on suicide operations in the neighbouring country, and the neighbouring country and the ISI should account to the Iranian government and nation and the IRGC how they have crossed the borders of that country and why this neighbouring country has turned into a safe haven and a place for the training and dispatch of these infidel terrorist groups (to Iran)."
Gen. Safavi said, "The Pakistani government should account for this … Proof and evidence shows that these terrorist groups are financially sponsored by a number of Persian Gulf Arab states, including one whose crown prince is in Pakistan at present."
He added that the same states sponsoring the Wednesday attack also planned to launch several similar terror attacks on Iran during the ceremonies commemorating the 40th anniversary of the Islamic Revolution in mid-February, which were all defused thanks to the vigilance of the IRGC and other security and intelligence bodies.
Gen. Safavi said, "We will take revenge for our martyrs… and want the president to give us more free hands than the past for retaliatory operations." He asked the Pakistani army and intelligence body why their country is sheltering Takfiri groups, including Jeish al-Adl, which has claimed responsibility for the Wednesday terrorist attack. The general noted, "We believe this silence is kind of support for this group and the Pakistani intelligence organization should account for it."
"Pakistan should also know that it should pay the cost for the Pakistani intelligence organization's support for Jeish al-Zolm (as Jeish al-Adl is called in Iran) from now on and this price will no doubt be very heavy for them," he added. "Undoubtedly, the Pakistani security organization knows the hideout of the grouplets but it has kept mum," General Jafari said.
"If Pakistan does not comply with its responsibilities, the Islamic Republic of Iran reserves the right of confrontation against these peripheral threats at the borders with the neighboring country, based on international law and rules, and will adopt compensatory measures to punish the terrorists who are mercenaries of the regional and trans-regional states' spy agencies," General Jafari warned.
Iran and Pakistan have  had a troubled relationship through the past 4 decades since the Islamic Revolution in 1979. The Islamic regime in Tehran always regarded Pakistan as a lower form of life — a rentier state. Nonetheless, this is the first time that Tehran is taking on the holiest of holy cows in Pakistan, the ISI, and frontally accuses it of mentoring terrorists to undertake covert actions in neighbouring countries. This is a no-holds-barred assault on the reputation of both Prime Minister Imran Khan and, more importantly, the army chief General Qamar Bajwa.
Meanwhile, in another unprecedented statement, the commander of Iran's Islamic Revolutionary Guards General Mohammad Ali Jafari accused Saudi Arabia, the UAE and Pakistan of acting in concert with the US-Israeli strategy to destabilise Iran. He also warned that Tehran will no more exercise strategic restraint and will retaliate. He warned Pakistan specifically:
"The Pakistani government which has sheltered these counter-revolutionary elements dangerous to Islam and knows their hideout – they are supported by Pakistani security forces – should be responsible for this crime. If Pakistan does not punish them, we will definitely take reparative measures against this counter-revolutionary force in the near future, and the Pakistani government will have to bear the consequences of its support for the group."
These threatening statements by the two most powerful military figures in Iran, coming on the eve of the visit by the Saudi Crown Prince Mohammed bin Salman (MBS) to Islamabad on February 17-18, is indicative of growing disquiet in Tehran that Pakistan is getting sucked into a US-sponsored regional alliance directed against Iran.
The Saudis are virtually bankrolling the Pakistani economy — $3 billion in cash, another $3 billion in oil (with deferred payment facility) and anywhere around $20 billion in investments — which makes Pakistan a vassal state.
(Pakistan Prime Minister Imran Khan and Saudi Crown Prince Mohammed bin Salman)
Besides, the UAE, which is closely aligned with Saudi Arabia, is chipping in with another $6.2 billion aid package. Tehran estimates that the Sheikhs will be masterminding Pakistan's Middle Eastern policies. Interestingly, Al Jazeera, which is owned by the Qatari government, aired a similar opinion in an article cautioning that, as had happened in the past, Pakistan may "become complicit in anti-Shia violence" or turn into a "battleground where Saudi Arabia and Iran settle their scores."
In particular, Pakistan is arm-twisting the Taliban leadership to fall in line with its diktat, which will be heavily orientated toward Saudi needs. Tehran fears that under concerted US-Saudi-Emirati pressure, Pakistan may frogmarch the Taliban leaders to agree to terms demanded by the Skeikhs that may turn Afghanistan into a staging post for anti-Iranian activities, as in the late 1990s.
Of course, if a likely meeting takes place between MBS, Prime Minister Imran Khan and the Taliban leadership in Islamabad on Monday, that will greatly perturb Tehran.
The bottom line is that any rebooting of the Taliban with Wahhabi ideology will be to the detriment of Iran.
Meanwhile, there are unconfirmed reports that Israeli intelligence is preparing to stage covert operations against Iran from Afghanistan.
All in all, therefore, one way of looking at the fedayeen attack in Sistan-Baluchistan on Wednesday would be that the Pakistani military  and ISI is pushing back at Iran at the present crucial juncture when the Afghan peace talks are entering a decisive stage. Pakistan no doubt sees Iran as a 'spoiler' in Afghanistan who would leverage its influence with Taliban factions — and, more importantly, with various Afghan groups who resent a peace settlement dictated from Washington and Islamabad.
Curiously, an almost identical fedayeen attack took place in Pulwama in the Indian state of Jammu & Kashmir also on Thursday when an SUV with explosives rammed into a convoy of buses carrying security personnel, killing over 40 soldiers. It was also planned and executed by a Pakistan-based terrorist group Jaish-e-Mohammed, which enjoys state patronage.
Pakistan regards India too to be a 'spoiler' in Afghanistan who is working in tandem with Iran to frustrate Islamabad's policies aimed at gaining 'strategic depth' in Afghanistan.
(Map of Iran's Sistan-Baluchistan province bordering Pakistan) 
Significantly, in Iran's Sistan-Baluchistan province where the fedayeen attack took place on Wednesday, India has just begun operating the Chabahar Port and is also building a 500-km railroad from Chabahar to Zahedan at a cost of $1.6 billion, which will be linked to Zaranj in Afghanistan as part of a transit corridor from India to Afghanistan
ATTENTION READERS
We See The World From All Sides and Want YOU To Be Fully Informed
In fact, intentional disinformation is a disgraceful scourge in media today. So to assuage any possible errant incorrect information posted herein, we strongly encourage you to seek corroboration from other non-VT sources before forming an educated opinion.
About VT
-
Policies & Disclosures
-
Comment Policy
Due to the nature of uncensored content posted by VT's fully independent international writers, VT cannot guarantee absolute validity. All content is owned by the author exclusively. Expressed opinions are NOT necessarily the views of VT, other authors, affiliates, advertisers, sponsors, partners, or technicians. Some content may be satirical in nature. All images are the full responsibility of the article author and NOT VT.