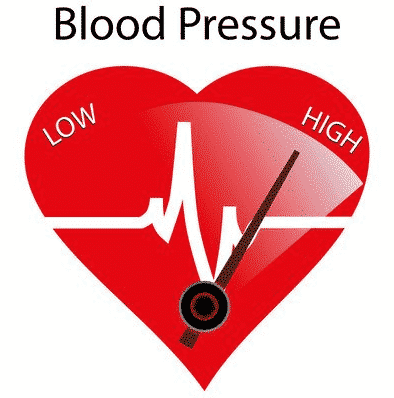 Health Editor's Note:  According to the American Heart Association, high blood pressure affects as much as 46% of the American population. These statistics are higher than those listed in the following article.  High blood pressure, also called hypertension, is a common disease and reflects how open and elastic your blood vessels are.  Blood pressure is actually the force of blood pushing against the walls of your arteries, the ones that carry the oxygenated blood (from the heart out to the rest of the body), when the heart pumps. When the force that is required to pump the blood through the arteries is higher than normal, there will be consistently high blood pressure readings. Persistent high blood pressure can lead to heart failure, stroke, heart attack, chronic kidney disease, eye problems, and vascular dementia. 
If your healthcare professional determines that you have high blood pressure there are some life style changes you can make such as start exercising, eat healthier, loosing weight, if you are not at an ideal weight for your body type. If these changes do not consistently decrease your blood pressure, you may be placed on medication.
Your blood pressure reading is made up of two numbers.  The upper number is the pressure while the heart is beating (systolic) and the lower number (diastolic) is when the heart is at rest.  Normally our blood pressure will elevate during times of stress, exercise, etc., but an elevated blood pressure under circumstances where you are not stressing your body is not normal or healthy for your body. If you have been prescribed medication for your high blood pressure, take it.  If that medication is not agreeing with you, making you feel worse, not like yourself, immediately contact your healthcare professional and have the medication re-evaluated….Carol
Too much pressure: Hypertension a leading cause of heart disease
By Military Health System Communications Office
Air Force Lt. Col. Bryan White says he's passionate about educating people on hypertension, the clinical term for high blood pressure.
"Forty percent of all heart disease can be attributed to hypertension," said White, a cardiologist at Nellis Air Force Base in Nevada, citing statistics from the American Heart Association, or AHA. "And lifestyle choices people make when they're younger may play a huge role in the development of high blood pressure later in life."
To understand the role hypertension plays in poor heart health, it's helpful to understand some basic human anatomy and physiology. The heart pumps blood to cells and tissues, carrying oxygen and nutrients and removing waste materials. Arteries are the vessels that carry that oxygenated blood from the heart to the rest of the body. The artery walls expand when the heart beats; they contract between beats, when the heart is at rest.
As blood flows through the arteries, it exerts pressure against the artery walls. When the arteries sense too much pressure, the walls respond by pushing back. Over time, this action thickens the arteries, causing them to narrow. Arteries become less flexible which limits blood flow. Meanwhile, blood pressure builds, causing damage to the arteries.
Because this process is gradual, people may be unaware until a heart attack or other medical crisis occurs. Heart disease is a leading cause of death in the United States, according to the Centers for Disease Control and Prevention, or CDC.
Blood pressure is expressed as two numbers referring to millimeters of mercury, or mmHg. The first number, or systolic, is the measure of the pressure of the blood against artery walls when the heart is beating. The second, or diastolic, indicates the pressure against artery walls between beats, when the heart is at rest.
Blood pressure measurements are two numbers. The first number measures the pressure in your blood vessels when your heart beats; the second number measures the pressure in your vessels when your heart rests. According to the CDC, a blood pressure reading is considered normal when the first number is less than 120 and the second number is less than 80 mmHg. People are considered at risk for hypertension when their blood pressure falls in the range of 120-139/80-89 mmHg. High blood pressure is 140 or higher/90 or higher mmHg.
Hypertension may be hereditary, White said. According to the AHA, more than 40 percent of African-Americans in the United States have hypertension, which may develop earlier in life and become more severe.
Health care experts say high blood pressure can also is caused by unhealthy lifestyle habits, including smoking, lack of exercise, and a diet heavy in saturated fats and salt. About 25 percent of Americans ages 25 to 45 have hypertension, according to the AHA. The prevalence increases to 45 percent of people 45 to 65 years old, and 80 percent of Americans older than 65.
"It's primarily an age-related disorder," White said.
However, a study of approximately 3,800 young U.S. service members wounded in the Iraq and Afghanistan wars found that severe injuries and chronic post-traumatic stress disorder were risk factors for hypertension.
Air Force Lt. Col. Ian Stewart, a physician at Travis Air Force Base in California, was senior author of the study, which was published in the AHA journal Hypertension in March 2018. The average age of the service members when they were wounded was 26, Stewart said.
"We've done previous work demonstrating that the severity of combat injury is associated with hypertension," Stewart said. "But we found that both injury severity and PTSD increased the risk of hypertension independently from one another," he said. "These findings suggest that caring for veterans requires a holistic approach that encompasses physical as well as mental health."
TRICARE covers blood pressure screenings for adults to check for cardiovascular disease at least every two years. Also, getting blood pressure checked is a routine part of every visit to a medical clinic. However, there's often not enough time to follow suggested protocol for the most accurate reading, White said. That includes the patient sitting calmly for five minutes before a blood pressure check, and checking the blood pressure three times. The recorded blood pressure should be an average of the three readings, White said. Further, a diagnosis of hypertension shouldn't be made until at least two office visits where high blood pressure is recorded using this method.
Medications to control hypertension have risks for kidney and liver damage and may affect deployability, White said. So for patients 45 or younger, he first prescribes six months of lifestyle changes including increasing exercise, eliminating smoking, and eating a heart-healthy diet.
"A lot of hypertension is linked to people simply not taking care of themselves," White said. "There's so much people can do to prevent its development."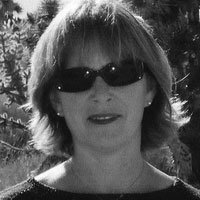 Carol graduated from Riverside White Cross School of Nursing in Columbus, Ohio and received her diploma as a registered nurse. She attended Bowling Green State University where she received a Bachelor of Arts Degree in History and Literature. She attended the University of Toledo, College of Nursing, and received a Master's of Nursing Science Degree as an Educator.
She has traveled extensively, is a photographer, and writes on medical issues. Carol has three children RJ, Katherine, and Stephen – one daughter-in-law; Katie – two granddaughters; Isabella Marianna and Zoe Olivia – and one grandson, Alexander Paul. She also shares her life with her husband Gordon Duff, many cats, and two rescues.
ATTENTION READERS
We See The World From All Sides and Want YOU To Be Fully Informed
In fact, intentional disinformation is a disgraceful scourge in media today. So to assuage any possible errant incorrect information posted herein, we strongly encourage you to seek corroboration from other non-VT sources before forming an educated opinion.
About VT
-
Policies & Disclosures
-
Comment Policy
Due to the nature of uncensored content posted by VT's fully independent international writers, VT cannot guarantee absolute validity. All content is owned by the author exclusively. Expressed opinions are NOT necessarily the views of VT, other authors, affiliates, advertisers, sponsors, partners, or technicians. Some content may be satirical in nature. All images are the full responsibility of the article author and NOT VT.