Is it true that a number of lawmakers pledge allegiance to Israel first and not the United States first? Is it true that some US politicians would do just about anything to get Israel's support? The answer is incontrovertibly yes.
All you have to do is pick up a book by John J. Mearsheimer of the University of Chicago and Stephen M. Walt of Harvard called The Israel Lobby and US Foreign Policy. If that is again too hard, then analyze how the Israel Lobby antagonized former Congresswoman Cynthia McKinney. She has written about how the lobby would silence and then exclude politicians from the political landscape.
The lobby has also silenced politicians like Paul Findley, Earl F. Hilliard, Pete McCloskey, Senators William Fulbright and Roger Jepsen, and Adlai Stevenson III. Mearsheimer and Walt has an entire section in their book discussing those vitally important issues.
McKinney declared that "policies of war … are not what the people of the United States stand for, and it's not what African-Americans stand for." McKinney brought to whole political house down by saying:
"When I first went to Congress I did not go to Congress to pay particular attention to any area outside of the black community that I represented and was in need and of course US-Africa policy which was abhorrent and unfortunately still is.
"But what I ran into at almost every turn were these special interests and there is no more special interest that has any more influence than the pro-Israel lobby.
"So then when I did outreach for example to the Muslim community in the United States I bopped into the pro Israeli lobby which of course does not want to have to contend with a politicized Muslim community which is as large as and is as wealthy as the pro-Israeli lobby is in the United States. So, yes I first handedly and also frontally was assaulted by the presence of the pro-Israeli lobby."
McKinney declare that she was so "politically assaulted to such an extent that my father had to ask the question publically, 'what does stoned mountain Georgia have to do with Israel? What I was doing was servicing the needs of my constituents and I was not allowed to do that because I did not toe the line on US policy for Israel."
When asked the question, "Were you told directly that you had to toe a line? Explain it to me," McKinney responded: "Well, every candidate for Congress at that time had a pledge. They were given a pledge to sign and I was new on the scene and the pledge had Jerusalem as the capital city, the military superiority of Israel…"[1]
This is not foreign to what we already know about Israel and its covert activities in the United States. For example, Dickinson is located in Texas, and it was devastated by Hurricane Harvey in 2017. The city has about 18,000 people, and "Ninety percent of the city was flooded during the storm and 50% was destroyed by flooding."
People were suffering. Now here is the rub: in order to get aid from the government, the people living in the city had to fill out an application which specifically said that they were not going to boycott Israel! The application could be found online, and here is what it said under agreement number 11:
"Verification not to Boycott Israel. By executing this Agreement below, the Applicant verifies that the Applicant: (1) does not boycott Israel; and (2) will not boycott Israel during the term of this Agreement."
How did we get here? Well, this is what the Dallas News reported:
"The law, which is similiar to laws in at least a dozen other states, took effect Sept. 1. In January 2016, Gov. Greg Abbott met with Israeli Prime Minister Benjamin Netanyahu in Jerusalem and said that he wanted legislators to work to approve such a ban. When he signed the bill into law in May he said that "any anti-Israel policy is an 'anti-Texas policy.'"
Abbott said on his official website: "Anti-Israel policies are anti-Texas policies, and we will not tolerate such actions against an important ally." This is again congruent with what we know about Israeli officials. This is why Benjamin Netanyahu declared way back in 2011:
"I know what America is. America is a thing you can move very easily, move it in the right direction."[2]
Israeli writer Gideon Levy responded by saying that Netanyahu "thinks that Washington is in his pocket and that he can pull the wool over its eyes."[3]
So to say that Ilhan Omar is anti-Semitic by saying that Israel's supporters push lawmakers to pledge "allegiance to a foreign country" then we have a problem because the statement again is incontrovertible. Moreover, pro-Israel lobbyists are all over the political spectrum. As Mearsheimer and Walt point out,
"pro-Israel figures have established a commanding presence at the American Enterprise Institute, the Center for Security Policy, the Foreign Policy Research Institute, the Heritage Foundation, the Hudson Institute, the Institute for Foreign Policy Analysis, and the Jewish Institute for National Security Affairs (JINSA). These think tanks are all decidedly pro-Israel and include few, if any, critics of US support for the Jewish state."[4]
At this present time, not a single American can become president of the United States if he or she doesn't pledge allegiance to Israel. So Omar was right: the lobby has a hand in which political discussions in the United States are loused up. That is not anti-Semitic at all, but the Khazarian Bankster Cult want us all to believe that she was and still is being anti-Semitic. Complete nonsense.
---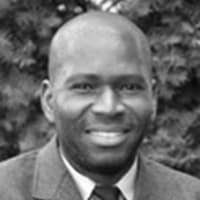 ATTENTION READERS
We See The World From All Sides and Want YOU To Be Fully Informed
In fact, intentional disinformation is a disgraceful scourge in media today. So to assuage any possible errant incorrect information posted herein, we strongly encourage you to seek corroboration from other non-VT sources before forming an educated opinion.
About VT
-
Policies & Disclosures
-
Comment Policy
Due to the nature of uncensored content posted by VT's fully independent international writers, VT cannot guarantee absolute validity. All content is owned by the author exclusively. Expressed opinions are NOT necessarily the views of VT, other authors, affiliates, advertisers, sponsors, partners, or technicians. Some content may be satirical in nature. All images are the full responsibility of the article author and NOT VT.