The deal still looks dead! I anticipate that the House of Commons will vote the deal down this evening, albeit with a reduced majority compared with January 15th. (This column is being posted prior to 1900 GMT, when the vote is due to take place.) S
Some pro-Brexit MPs have been fooled by the Prime Minister into believing that the choice is her deal or no Brexit. In reality the choice is between a really, really bad deal (hers) or no deal, i.e. a clean break. Apologies over the absence of photos – editing is still difficult following the cyber attack earlier in the year.
The deal the Commons will be voting on is the same deal it has already rejected. Not one dot or comma of the Withdrawal Agreement has been amended. The British government has an interpretation of that agreement which is fundamentally at variance with that of the EU's, hence the Unilateral Declaration by the UK overnight. It's unilateral because by definition the EU refused to sign up to it or anything like it.
Should the matter come to international arbitration the UK would be faced with the same problem confronting any party which has signed up to a deal it no longer likes. Why did you sign up to it in the first place?
The Joint Interpretative Instrument
Instead of amending the Withdrawal Agreement Theresa May and the EU came up last night with a 'Joint Interpretative Instrument'. I have of course studied it with care. It's essentially a political rather than a legal document. It's purely interpretative, i.e. it purports to interpret but doesn't actually amend the treaty it is interpreting.
It has some legal status, but not much. The Attorney-General, Geoffrey Cox QC MP, refers in his opinion to Article 31 of the Vienna Convention on the Law of Treaties. I presume this is a reference to Article 31(3)(a). However all that 31(3)(a) requires is that interpretative agreements be taken into account. I have no doubt it would be taken into account if matters got that far, but it is a long way short of being legally binding.
Frankly, the document is so devoid of content it scarcely matters whether it's binding or not. Since it's not actually binding however the content is almost irrelevant.
It really amounts to no more than a few warm words in a desperate effort to shore up the EU's ally Theresa May in tonight's vote. It will help reduce the margin of defeat, perhaps to somewhere between 100 and 150 votes, but that's about all. The Sky News projection at 1800 GMT is more than 100.
It should be the end for Theresa May. She looks and sounds shattered. For the sake of her health the poor woman should resign tonight.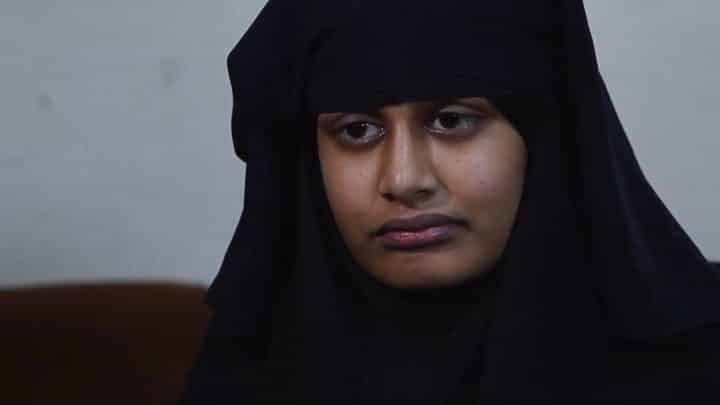 The A-G's Opinion
Although it sounds odd to say it, as I have observed on these pages before, Britain has an Attorney-General with some intelligence and not a little integrity. For a QC he's also a surprisingly good lawyer, with respect (naturally I shall pass along a copy of this column to his office as a courtesy). This departure from recent tradition (the last serious Attorney-General was my old friend Sir Elwyn Jones, as he then was, who prosecuted the German agents known as the Moors Murderers) has taken Brussels by surprise. The EU doesn't do good faith. Like all evil baddies they have a real problem understanding goodies. They're so used to pushing ministers of justice around that they've no idea how to deal with someone who won't be pushed.
Geoffrey Cox QC MP is a white hat, or, since he's a learned friend, a white wig. His opinion, published this morning, dealt the Withdrawal Agreement a fatal blow. After some polite waffle (he is a barrister after all – he's entitled to waffle) the killer blow is in the final paragraph. If there's no trade deal, which the EU doesn't want and isn't going to happen, then we're locked into the customs union for good.
Where I part company with the A-G, with respect, is in his conclusion that there's no legal way out of the Withdrawal Agreement. He can't rely on one bit of the Vienna Convention and ignore the rest, in this case Part V, on the termination of treaties. Lord Hunt, Chairman of Conservative Lawyers, of which I used to be a member, also thinks that we can use at least one of the withdrawal provisions of the Vienna Convention.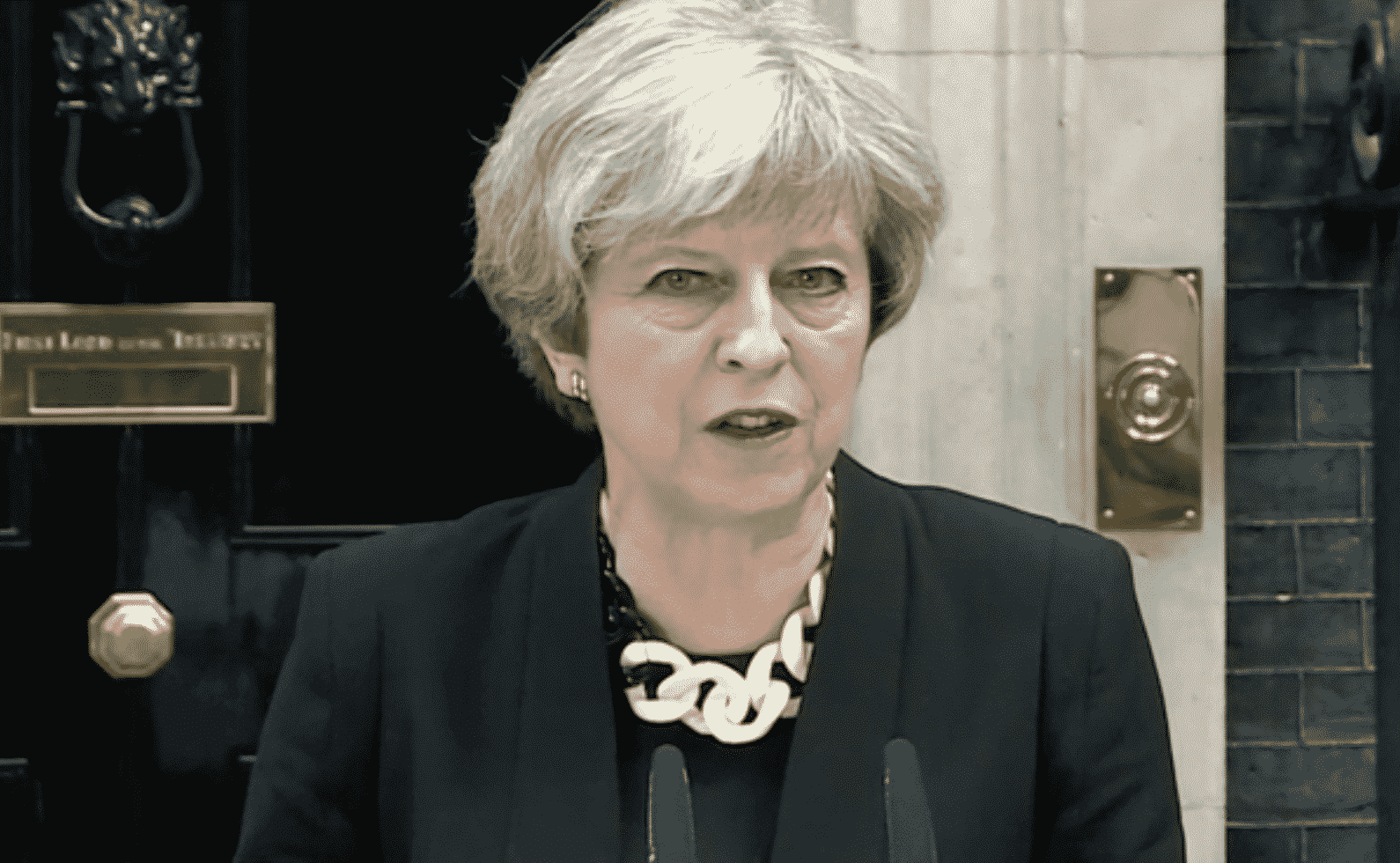 The Arbitration Panel
The arbitration provisions of the Withdrawal Agreement aren't worth even the cheap paper the European Commission uses. International justice is a joke.
From at least the time that they suborned poor old Sir Hersch Lauterpacht, a judge on the International Court of Justice, the DVD has compiled dossiers on international judges. The Germans use bribery, bullying and blackmail to coerce judges into voting the German way. They demonstrated their reach when they whacked Slobodan Milosevic in The Hague. Just as British civil servants live in the shadow of David Kelly's assassination and wake up in cold sweats thinking about being found in fields with empty packets of Coproxamol beside their bodies, so international judges live in fear of being found dead from an apparent heart attack.
For so long as we fail to sort out the DVD there is no possibility of the Arbitration Panel acting in good faith. Any ruling will go against Britain. It would be like expecting a referee to give a fair ruling in an England-Germany match in the World Cup. (Linesmen can be fair, of course, especially Russian ones!)
The trust being placed in international arbitration is charming but naïve. It's also intelligence illiterate.
Shamima Begum
There are other stories of course, although Brexit grabs the headlines today. I am sorry that Shamima Begum's little one didn't make it, but I'm afraid that it's part of the price you pay when you join an international terrorist organisation. The medical coverage tends not to be good. The sad fact is that becoming a terrorist was a poor career choice for Shamima. Goodness knows what her schools careers counsellors were thinking.
She is a Bangladeshi citizen and should be sent to that country. They have an obligation to admit her. Britain has none.
Knife Crime
Predictably young men and women are being stabbed to death all over the place. Equally predictably white deaths are getting a lot more coverage than black deaths, which is sad.
Even more predictably the police and the government don't have a solution and are content to let the bloodshed continue. They don't want it to continue, but they're not actually willing to do the one thing which will stop it – the restoration of capital punishment.
We can always rely on Polly Toynbee, daughter of the notorious German spy Sir Arnold Toynbee, to come up with the wrong answer. Hilariously she has called for more youth social workers! I'm not sure what these extra social workers are supposed to do – perhaps the theory is that they will provide an outlet for violent young men, who will stab them to death in their offices as opposed to stabbing random young people in the street.
Murderers over the age of 18 should be hanged, in the nicest possible way.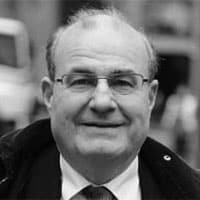 Michael Shrimpton was a barrister from his call to the Bar in London in 1983 until being disbarred in 2019 over a fraudulently obtained conviction. He is a specialist in National Security and Constitutional Law, Strategic Intelligence and Counter-terrorism. He is a former Adjunct Professor of Intelligence Studies at the American Military University.
Read Articles from Michael Shrimpton;
ATTENTION READERS
We See The World From All Sides and Want YOU To Be Fully Informed
In fact, intentional disinformation is a disgraceful scourge in media today. So to assuage any possible errant incorrect information posted herein, we strongly encourage you to seek corroboration from other non-VT sources before forming an educated opinion.
About VT
-
Policies & Disclosures
-
Comment Policy
Due to the nature of uncensored content posted by VT's fully independent international writers, VT cannot guarantee absolute validity. All content is owned by the author exclusively. Expressed opinions are NOT necessarily the views of VT, other authors, affiliates, advertisers, sponsors, partners, or technicians. Some content may be satirical in nature. All images are the full responsibility of the article author and NOT VT.