US says it won't rule out nuclear first strike, because allies wouldn't trust it otherwise
…by Russia Today, Moscow
[ Editor's Note: This was a huge mistake in triggering a nuclear strike after a conventional attack. The mutually assured destruction concept of the Cold War served us well, where despite the huge Soviet military of the time, no such attack was ever made.
So why now, when the Russian military is so much smaller than the old Soviet Union, and has its military boxed into a primarily defensive position due to the encirclement policy of the US and NATO, do we want to lower the trip wire for stumbling into a nuclear exchange?
The US military position of making our allies feel better is ridiculous. Much of Europe's NATO has never wanted to even fully pay its NATO dues. And why would Russia, while needing foreign trade, want to kill its customers and wreck its economy?
So here we have another "fake threat" being used as a con to soften up a $22-trillion debt, as the American public keeps working to push it up to $30 trillion, where excessive debt is by far a more realistic threat? Color me suspicious on their motives… Jim W. Dean ]

Jim's Editor's Notes are solely crowdfunded via PayPal
Jim's work includes research, field trips, Heritage TV Legacy archiving & more. Thanks for helping. Click to donate >>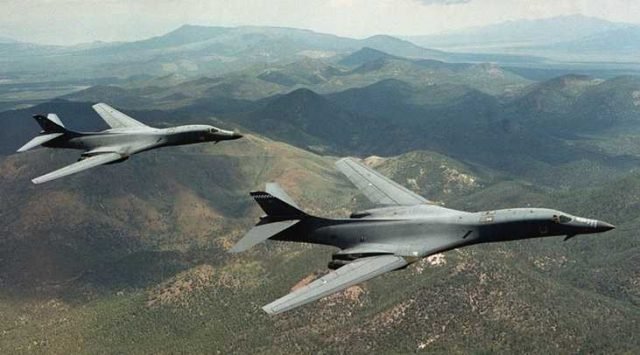 – First published … March 29, 2019 –
A Pentagon official has said that the US will retain the right to carry out a nuclear strike in response to a conventional attack. A 'no-first-use' policy would erode US allies' belief that they are protected, he said.
Washington has no plans to reverse its policy of "no first use" of nukes, which means it can bomb its adversaries with nuclear weapons under "extreme circumstances," Deputy Undersecretary of Defense David Trachtenberg said in his prepared remarks to the Senate Armed Service Committee hearing on Thursday.
Trachtenberg claimed that if the US changes its take on the issue, which he described as "constructive ambiguity,"it "would undermine US extended deterrence and damage the health of our alliances because it would call into question the assurance that the United States would come to the defense of allies in extreme circumstances." This uncertainty might prompt these countries to arm themselves with nuclear weapons, he said.
The hawkish Nuclear Posture Review (NPR) commissioned by President Donald Trump in 2018 lists a range of circumstances under which the US might consider striking first, such as significant strategic attacks on the US, allied or partner civilian infrastructure, forces, their command and control, as well as warning and assessment capabilities with conventional weapons.
That clause represents a major shift from the previous US nuclear doctrine, and has drawn strong criticism from Moscow, which accused Washington of lowering the nuclear threshold and exacerbating the nuclear arms race. In addition to threatening nuclear annihilation, the review sets the stage for upgrading and expanding the already vast US nuclear arsenal. The nuclear build-up envisions developing new types of low-yield warheads that could be placed on submarine-launched ballistic missiles and on sea-launched cruise missiles.
The "mini-nuke" produced by the Pantex plant in Texas has the relatively small explosive power of around five kilotons of TNT, in an attempt to make the US deterrent more "flexible." According to some experts, it can be launched from the B-21 Raider heavy bomber, which is being developed, making a preemptive nuclear raid more of a probability.
Russia and its weapons modernization program has been singled out in the review as one of the reasons for a major build-up of the US nuclear triad. But unlike the American one, the Russian military doctrine allows the use of nukes only if under attack by weapons of mass destruction or when Russia's sovereignty is at stake.
While reinforcing its own nuclear deterrent, the US plans to spend billions of dollars upgrading its 150 B61 nuclear bombs scattered across its four European allies: Germany, Belgium, Italy, and the Netherlands – as well as Turkey.
Russia has repeatedly warned Washington that the deployment of the new bombs would violate the Non-Proliferation Treaty.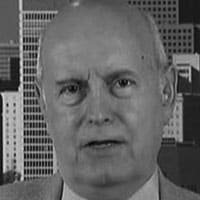 Jim W. Dean is VT Editor Emeritus.  He was an active editor on VT from 2010-2022.  He was involved in operations, development, and writing, plus an active schedule of TV and radio interviews.  He now writes and posts periodically for VT.
ATTENTION READERS
We See The World From All Sides and Want YOU To Be Fully Informed
In fact, intentional disinformation is a disgraceful scourge in media today. So to assuage any possible errant incorrect information posted herein, we strongly encourage you to seek corroboration from other non-VT sources before forming an educated opinion.
About VT
-
Policies & Disclosures
-
Comment Policy
Due to the nature of uncensored content posted by VT's fully independent international writers, VT cannot guarantee absolute validity. All content is owned by the author exclusively. Expressed opinions are NOT necessarily the views of VT, other authors, affiliates, advertisers, sponsors, partners, or technicians. Some content may be satirical in nature. All images are the full responsibility of the article author and NOT VT.