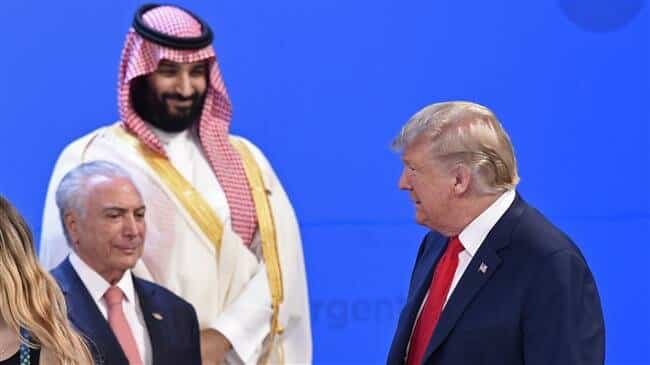 … from Press TV, Tehran
[ Editor's Note: This is good news about the Senate holding firm on not wanting the Saudi nuclear deal to proceed where it has a free hand to not be under the same restrictions as others, where the Saudis want to be able to reprocess weapons grade material.
Many suspect that Jared Kushner has been pushing this deal to get the Crown Prince's support for rolling over the Kushner family real estate debt that could come crashing down them if he does not.
This is just one of a number of Trump family deals that we have been hearing reports of "side" deals being arranged, with Trump looking at the dispensing of Federal funds and influence as a giant piggybank.
Of course the Fake $100 billion Saudi arms order from the US if fake, a show deal arranged so Trump could claim creation of a million jobs out of thin air. Only around $10 of real orders have been inked to date.
If true, prosecuting such corruption endeavors would require a fiercely independent Attorney General, which we do not appear to have at this point. That is why political old timers have always warned us that for the Deep State crooks, having friendly people in all law enforcement and judiciary top slots is their best way to avoid prosecution.
And they are not hesitant about spending a lot to block all legal avenues to bringing them down by sharing their ill-gotten wealth.
That said, the story is a bit of a charade as VT has reported, and never been challenged, that the Saudis have had nukes for a long time. The difference now is they want to be able to bring them public so they need this deal to hide the history of where their old ones came from …Jim W. Dean ]

Jim's Editor's Notes are solely crowdfunded via PayPal
Jim's work includes research, field trips, Heritage TV Legacy archiving & more. Thanks for helping. Click to donate >>
– First published … April 03, 2019 –
A bipartisan group of American lawmakers have raised concerns about Washington's nuclear dealings with Saudi Arabia despite Crown Prince Mohammed bin Salman's "deeply troubling actions" and his not-so-secret penchant for acquiring nuclear weapons.
In a letter drafted to US Energy Secretary Rick Perry on Tuesday, Senators Robert Menendez, the senior Democrat on the Senate Foreign Relations Committee, and Republican committee member Marco Rubio questioned the recent approvals for American companies to share nuclear energy information with Saudi Arabia.
The senators specifically pointed to Riyadh's insistence on forgoing Washington's so-called 123 agreement, a set of nonproliferation standards required by Section 123 of the US Atomic Energy Act of 1954.
The 123 agreement, often referred to as Washington's "gold standard" for foreign civil nuclear cooperation, prevents the foreign entity from enriching uranium or reprocessing plutonium made in reactors – two routes to making nuclear weapons.
"As has been reported, Saudi Arabia has repeatedly asked during nuclear cooperation negotiations that no limitations in a 123 agreement be placed on its ability to enrich uranium and reprocess its spent nuclear fuel," the senators write.
"Many in Congress therefore worry that Saudi Arabia's interest in someday producing its own stocks of nuclear fuel—despite the fact the Kingdom could purchase fuel on the international market more cheaply—could lead to it to divert fuel to a covert nuclear weapons program."
Negotiations between the US and Saudi Arabia for nuclear cooperation came to a halt under the administration of former President Barack Obama, after Riyadh refused to accept Washington's proposed standards.
US approves secret sale of nuclear tech to Saudi Arabia
In its never ending quest for more money, the Trump administration resumed the talks and is reportedly considering a deal that would allow Riyadh to enrich and reprocess uranium and pave the way for American companies to build nuclear reactors in the kingdom.
Financially, the deal is assumed to be lucrative enough to match the money-driven politics of Trump, a businessman-turned-politician who is not afraid of overstepping boundaries for more dollars.
In 2017, Trump flew to Saudi Arabia and secured a $110 billion deal to provide the kingdom with advanced weapons. Last year, he famously said that the deal would help America keep "a million jobs."
Rubio and Menendez warned in their letter that it was not a good idea to provide Saudis with nuclear technology or know-how amid Congress' attempts to reevaluate ties with the kingdom in the wake of its "many deeply troubling actions."
"The Kingdom has engaged in many deeply troubling actions and statements that have provoked alarm in Congress and led lawmakers to begin the process of reevaluating the US-Saudi relationship and our long-term stability and interests in the region," read the letter.
"We therefore believe the United States should not be providing nuclear technology or information to them at this time," it added.
The senators also raised questions about the process that led to Washington's decision to push ahead with nuclear talks despite many tell-tale signs that provided a glimpse into Riyadh's real intentions.
"What are the nonproliferation risks associated with these authorizations? What negotiations has the department engaged in with Saudi Arabia? How did these negotiations lead to the development of the authorizations? What was the inter-agency process behind the authorizations? How were the approvals coordinated?" Rubio and Menendez asked Perry.
Trump, Kushner's possible gains from Saudi dealings
The Trump administration has so far ignored calls at home and abroad for it to confront bin Salman over the kingdom's murder of dissident journalist Jamal Khashoggi in October, which experts and members of both parties believe bin Salman had a hand in.
In fact, Trump has gone as far as suggesting that punishing Riyadh for a crime that it has openly admitted to would endanger Israel and hurt Washington's own interests.
"I don't want to lose all of that investment being made into our country. I don't want to lose a million jobs, I don't want to lose $110 billion dollars in terms of investment," Trump told reporters in late October. "But it's really $450 billion if you include other than military. So that's very important."
Trump went off-script, exposed Saudi-Israel alliance
Trump's critics associate his reluctance to come face to face with Riyadh to his possible financial interests in the kingdom, a hot topic that is set to undergo an investigation by the Democratic-controlled US House of Representatives later this year.
"There are a whole set of potential financial conflicts of interest and emoluments problems that Congress will need to get to the bottom of," Democratic California Representative Adam Schiff said in late November, before being elected as the head of the House intelligence committee. "If foreign investment in the Trump businesses is guiding US policy in a way that's antithetical to the country's interests, we need to find out."
There are also questions about the possible interests of Trump's son-in-law, Jared Kushner, who is believed to be the driving force behind many financial deals between the US administration and the Riyadh regime, including the $110 billion arms deal.
The Washington Post reported February last year that officials from at least three countries — Mexico, China and the United Arab Emirates – and Israel had discussed ways they could use Kushner's complicated business arrangements, lack of experience and financial woes to manipulate him and affect US policies.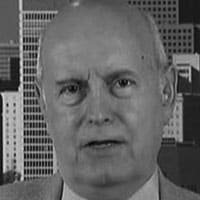 Jim W. Dean is VT Editor Emeritus.  He was an active editor on VT from 2010-2022.  He was involved in operations, development, and writing, plus an active schedule of TV and radio interviews.  He now writes and posts periodically for VT.
ATTENTION READERS
We See The World From All Sides and Want YOU To Be Fully Informed
In fact, intentional disinformation is a disgraceful scourge in media today. So to assuage any possible errant incorrect information posted herein, we strongly encourage you to seek corroboration from other non-VT sources before forming an educated opinion.
About VT
-
Policies & Disclosures
-
Comment Policy
Due to the nature of uncensored content posted by VT's fully independent international writers, VT cannot guarantee absolute validity. All content is owned by the author exclusively. Expressed opinions are NOT necessarily the views of VT, other authors, affiliates, advertisers, sponsors, partners, or technicians. Some content may be satirical in nature. All images are the full responsibility of the article author and NOT VT.