…from Press TV, Tehran
[ Editor's Note: This is a strange article, in that we see the usual US defense community players talking about "the threat" that China represents in wanting to establish military bases in key portions of their New Silk Road project; but it states that China is doing so in response to the threat the US represents. What's up wid dat?
I cannot remember the US military establishment admitting this before. It even admits that China's subs will be operating in the Arctic as a "deterrent" to nuclear attacks over the pole, which could only come from the US and Canada.
I had to pinch myself and read those lines a few times to make sure I was not dreaming. Is this some kind of signal the US is sending, or did someone just goof?
Only last week, I had written that, not only did it make perfect sense for China to defend its key economic transportation routes; but additionally, its partner countries would be forming an Asian NATO, as they would all be in the same boat under the threat of the US trying to enforce sanctions against them using military power in the future.
The Trump-Bolton-Pompeo axis views the US as having the right to deploy the military anywhere it wants to accomplish its unipolar dominance. It has effectively admitted to everyone it wants to control everyone, everywhere.
But despite this being well known, mass media and all the think tanks and NGOs have not described it for what it really is — a declaration of war on any country that the US does not feel it has enough control over, based on the justification such countries represent a "threat" — when an idiot could see it is exactly the opposite.
Even the goodie-goodie Democrats have not denounced this policy of wanton aggression, as they want funding for the 2020 race from the military industrial complex by letting them know they will all be onboard the war train. This includes the vet groups, who claim to look out for our troops … Jim W. Dean ]

Jim's Editor's Notes are solely crowdfunded via PayPal
Jim's work includes research, field trips, Heritage TV Legacy archiving & more. Thanks for helping. Click to donate >>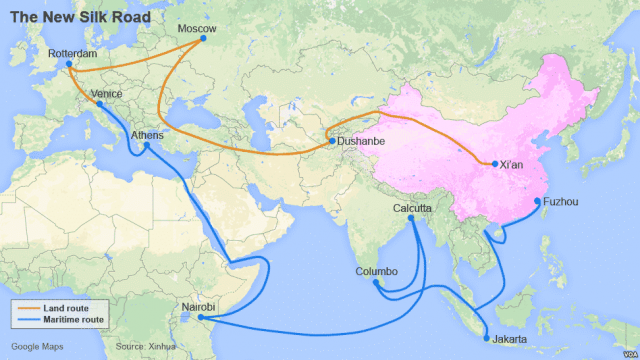 – First published … May 05, 2019 –
The United States has expressed disquiet over Chinese increasing military activities, including the deployment of submarines to the Arctic Ocean as well as the construction of military bases around the world.
The US Defense Department released a report on Thursday, saying Beijing was planning to add military bases around the world to protect its investments in its trillion-dollar project, known as Belt and Road Initiative (BRI).
The initiative would reinvent the ancient Silk Road to connect Asia to Europe and Africa through massive investments in maritime, road and rail projects for international trade in an effort to counter US unilateralism and protectionist policies.
The US report said China, which currently has just one overseas military base in Djibouti, is believed to be planning others, including possibly in Pakistan, as it seeks to project itself as a global superpower.
"China will seek to establish additional military bases in countries with which it has a longstanding friendly relationship and similar strategic interests, such as Pakistan, and in which there is a precedent for hosting foreign militaries," it said.
The report also said the target locations for such bases could include the Middle East, Southeast Asia, and the western Pacific.
The report was issued as Beijing and Washington are locked in dispute over US military presence in resource-rich South China Sea.
The US has been taking sides with several of China's neighbors in their territorial disputes in the busy sea, stepping up military presence under the pretext of freedom of navigation operations in international waters.
China has constantly warned Washington that close military encounters by air and naval forces of the two countries in the region could easily trigger miscalculation or even accidents at sea or in air.
'China's activities reaching the Arctic'
The Pentagon report noted that China has been accelerating military activities in the Arctic as well.
"Civilian research could support a strengthened Chinese military presence in the Arctic Ocean, which could include deploying submarines to the region as a deterrent against nuclear attacks," the report said.
"The speed of growth of the submarine force has slowed and (it) will likely grow to between 65 and 70 submarines by 2020," the report predicted.
The eight-nation Arctic Council will convene a meeting in Rovaniemi, Finland on Monday with the presence of US Secretary of State Mike Pompeo over the Chinese military presence in the region.
The expansion of submarine forces is just one element of China's broad and costly modernization of its military, according to US experts, who believe the move is largely aimed at deterring any action by US armed forces.
The Pentagon assessment also mentioned Beijing's military actives in Taiwan, the self-ruled island, over which Beijing asserts sovereignty. China and Taiwan split amid a civil war in 1949, but Beijing's leadership pursues their reunification.
In 1979, the US adopted the "One China" policy, but under the administration of US President Donald Trump, it has courted Taipei in an attempt to counter China.
Earlier this year, Chinese President Xi Jinping said in a speech that China reserved the right to use force to bring Taiwan under its control, but would strive to achieve peaceful "reunification." Beijing has accused Washington of making "a series of moves" on Taiwan and "other issues" that harm China's sovereignty.
The self-ruled island is only one of a growing number of sticking points in the US-China relationship, which also include a trade war initiated by the US as well as an aggressive campaign it launched against Chinese telecom giant Huawei.
Last year Trump signed a bill, which bans federal agencies and their contractors from purchasing Huawei's equipment and services over the accusation that the Chinese government uses the company's 5G (fifth generation) networks to spy on other countries.
Huawei has filed a lawsuit against the law calling the bans unconstitutional.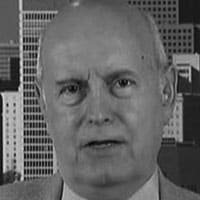 Jim W. Dean is VT Editor Emeritus.  He was an active editor on VT from 2010-2022.  He was involved in operations, development, and writing, plus an active schedule of TV and radio interviews.  He now writes and posts periodically for VT.
ATTENTION READERS
We See The World From All Sides and Want YOU To Be Fully Informed
In fact, intentional disinformation is a disgraceful scourge in media today. So to assuage any possible errant incorrect information posted herein, we strongly encourage you to seek corroboration from other non-VT sources before forming an educated opinion.
About VT
-
Policies & Disclosures
-
Comment Policy
Due to the nature of uncensored content posted by VT's fully independent international writers, VT cannot guarantee absolute validity. All content is owned by the author exclusively. Expressed opinions are NOT necessarily the views of VT, other authors, affiliates, advertisers, sponsors, partners, or technicians. Some content may be satirical in nature. All images are the full responsibility of the article author and NOT VT.