Western-backed think tanks threaten new Ukrainian president with disturbing list of 'RED LINES'
[ Editor's Note: You just can't make this stuff up. Western puppet think-tanks instigate an "red line coup" against the new president who got 73% of the vote running against their issues.
Heaven forbid, is foreign influence interfering with Zelensky's new government before he has hardly gotten his seat warm? I think this allows me to create a new term for this silliness, "interfering in the post-election period" of a country.
"Let's all get our sanctions caps on and starting thinking about who we can break trade agreements with now, and impose duties."
But Zelensky is not without friends, and he is putting them into high places. He's placing his comedy show buddies in top administrative slots, a chip off the Trump block, where I had predicted that he would run the White House like a reality tv show; and he has. The show continues in Ukraine. From RT on May 23rd:
Sergey Trofimov, a long-time executive producer at Zelensky's entertainment company 'Kvartal 95,' has been named First Deputy Head of the Administration, which is like a deputy chief of staff. Script writer Yuri Kostyuk – a veteran of the show – is going to try his luck in the real world after also being given a senior position in the administration. And that's just the beginning.
Zelensky rallied much of his support with a vow to fight corruption, and unqualified friends are taking up top jobs to help him do it.
With Zelensky having been funded by oligarch money, we are going to have a juicy plot with lots of twists and turns. The loser in all this is the long suffering Ukrainian population, which is not getting much coverage.
Their vote for Mr. Z was a protest vote, getting rid of an oligarch in a funny way. But there will be no one laughing for long if Zelensky and crew are fast learners. And since none of them have any experience in running even a stable country, running the wreck of Ukraine would have me betting on their failing.
I do not wish this, but rookies rarely have been victorious when facing such a challenge. I will save my concern for the Ukrainian people. They have suffered enough; and I hope that it does not turn out to be in their DNA, meaning that was what they were put on earth to do, to carry a cross for the boss… Jim W. Dean ]

Jim's Editor's Notes are solely crowdfunded via PayPal
Jim's work includes research, field trips, Heritage TV Legacy archiving & more. Thanks for helping. Click to donate >>
– First published … May 24, 2019 –
Danielle Ryan is an Irish freelance writer based in Dublin. Follow her on Twitter @DanielleRyanJ
When President Volodymyr Zelensky won a landslide victory in the free and undisputed April elections, most accepted that he was given a fairly strong mandate to lead Ukraine. But it seems not everyone is so democratically-minded.
Particularly unmoved by the democratic process are a collection of Ukrainian 'civil society' groups, who have just issued a lengthy list of "red lines not to be crossed" by the new president, lest he risk provoking a new wave of political instability – that they would presumably instigate.
Issuing their catalog of demands on Thursday, the groups claim to be "politically neutral" but "deeply concerned" about the first actions taken by the comedian-turned-politician Zelensky, including his decision to appoint members of former President Viktor Yanukovych's government to positions within his own government.
A scan of the undersigned reveals that many of these "civil society groups" are anything but politically neutral. In fact, quite a few of them are partly funded by the US government, various EU governments (including the UK), the European Commission itself – and, of course, the omnipresent liberal billionaire George Soros.
The list includes the notorious Euromaidan Press, Stop Fake and Ukrainian Crisis Media Center, to name just a few. In their heyday, many of these groups acted as propaganda tools of the Western-backed government of Petro Poroshenko, rather than the watchdogs they claim to be.
They now confirm that a pesky election isn't going to stand in the way of their agenda, reaffirming that their own "principles and positions" on issues remain unchanged and warning:
Should [Zelensky] cross these red lines, such actions will inevitably lead to political instability in our country…
This statement, which precedes the wide-ranging list of red lines, reads like a threat: Do what we say, or there will be trouble. Isn't that a strange, almost dictatorial approach for groups purporting to be interested in "democracy," "freedom," and "dignity"? Did we all miss the part where a group of think tanks were collectively elected president of Ukraine?
Of course, these groups do indeed represent various factions of Ukrainian society and many of them no doubt have worthy aims, and they should continue their work unimpeded. But they do not represent all of Ukrainian society and they certainly do not have the authority to set the political agenda and lay down the law to the incoming government – and that, quite literally, is what they are trying to do.
It's such a gobsmackingly odd list of demands that even Western journalists who had a broadly friendly relationship with the Poroshenko government are aghast at their audacity. The list is broken down into issues of security, foreign policy, economy, national identity (language, education and culture), media and government functioning.
On security, the groups want to forbid Zelensky from "achieving compromise" with Russia in any manner that would be "to the detriment" of the national interest, presumably as defined by themselves. Inhibiting the implementation of security and defense policies outlined in a 2016 decree signed by Poroshenko is also forbidden, they say.
In the foreign policy realm, these audacious activists warn that democratically-elected Zelensky may not initiate any actions that could lead to the "reduction or lifting" of sanctions on Russia by Western powers. He may not take any action "delaying, sabotaging, or rejecting" the course for EU and NATO membership for Ukraine. Where the economy is concerned, he may not implement any policy that goes against existing agreements with "the IMF and other foreign partners."
It's on the national identity front that things get really sketchy, though. The groups would like to forbid any attempt whatsoever to even "review" multiple controversial laws signed by Poroshenko, including an anti-Russia language law (which effectively alienates the 30 percent of Ukrainians who speak Russian as their native tongue) and laws on contentious "de-communization" which banned Soviet symbols in the country.
Ironically, this push for de-communization coincided with a renewed glorification of Nazism that went almost unnoticed by Western media and officials, who have supported Poroshenko's virulently anti-Russian government as it implemented laws better suited to George Orwell's 1984 than a modern democracy.
The "NGOs" insist that Zelensky may not implement any action to support the Russian Orthodox Church in Ukraine, another 'red line' among their national identity demands.
Remember when Russian television channels and social networks like VKontakte were banned in Ukraine simply for the crime of being Russian? Well, Zelensky will also be in big trouble if he tries to restore them, the "civil society groups" say.
READ MORE: Reality bites: Ukraine's President Zelensky puts showbiz pals in positions of real power
The most vague red line of all comes near the end of the list, when the new president is warned against "ignoring dialogue with civil society" – a command so vague that "almost anything" Zelensky does going forward could be interpreted as ignoring their wishes, France 24 correspondent Gulliver Cragg wrote on Twitter.
BBC correspondent Jonah Fisher tweeted that the groups themselves may have crossed a red line –  the red line of "what civil society groups can legitimately demand of a freshly elected government."
Zelensky was elected to office with 73 percent of the vote – and let's not forget, he won that election having campaigned against many of the policies these 'civil society' groups are aggressively demanding be kept in place.
He has been in office only a matter of days, and these Western-backed groups are threatening to instigate political unrest should he take any action that they don't find acceptable to their political agenda. So who, exactly, poses the real threat to democracy?
Danielle Ryan is an Irish freelance writer based in Dublin. Follow her on Twitter @DanielleRyanJ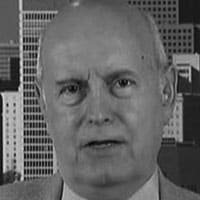 Jim W. Dean is VT Editor Emeritus.  He was an active editor on VT from 2010-2022.  He was involved in operations, development, and writing, plus an active schedule of TV and radio interviews.  He now writes and posts periodically for VT.
ATTENTION READERS
We See The World From All Sides and Want YOU To Be Fully Informed
In fact, intentional disinformation is a disgraceful scourge in media today. So to assuage any possible errant incorrect information posted herein, we strongly encourage you to seek corroboration from other non-VT sources before forming an educated opinion.
About VT
-
Policies & Disclosures
-
Comment Policy
Due to the nature of uncensored content posted by VT's fully independent international writers, VT cannot guarantee absolute validity. All content is owned by the author exclusively. Expressed opinions are NOT necessarily the views of VT, other authors, affiliates, advertisers, sponsors, partners, or technicians. Some content may be satirical in nature. All images are the full responsibility of the article author and NOT VT.