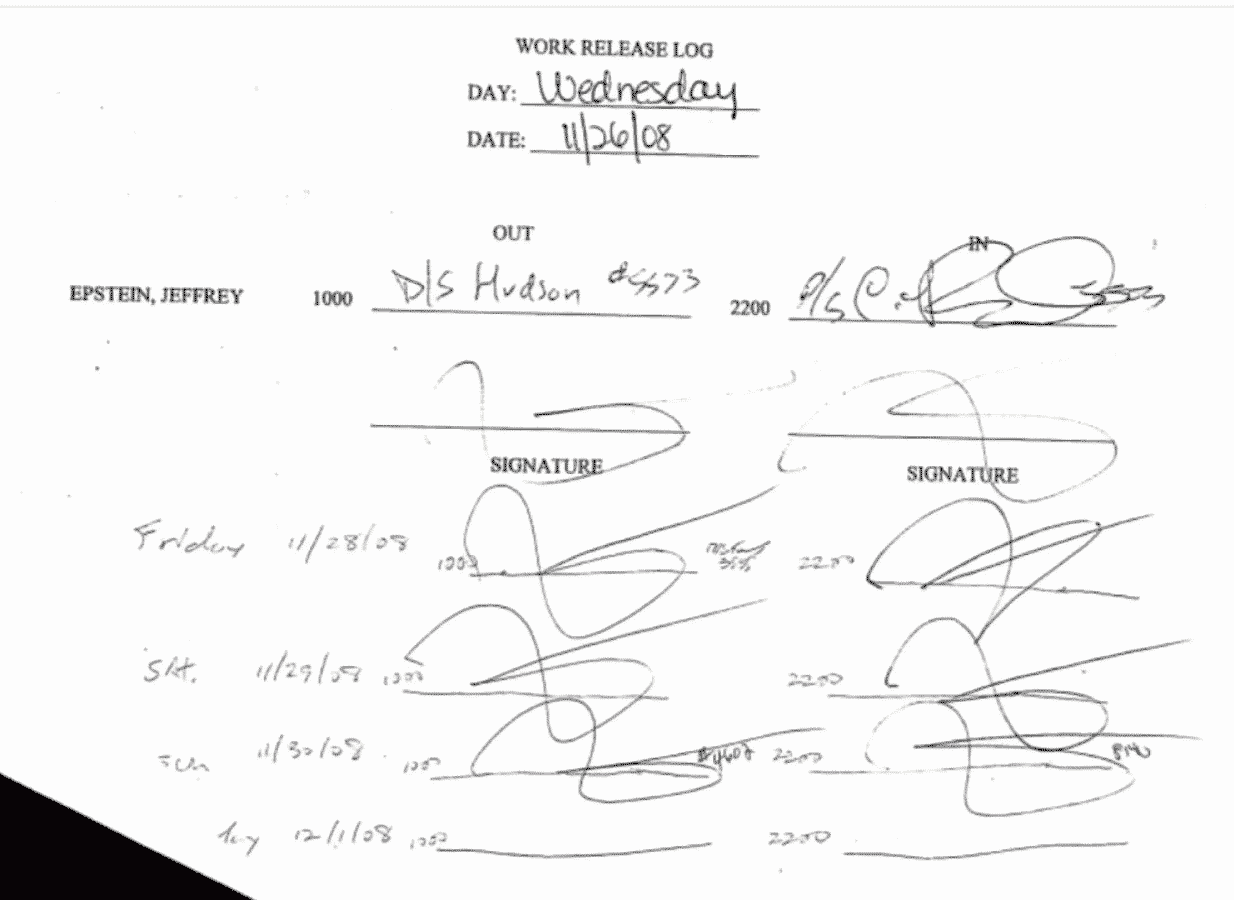 Editor's note:  There is a story here and it goes much further than the Epstein/Maxwell/Trump blackmail scheme or child rape.  It didn't begin with Epstein or his Mega friends, the 20 Jewish American billionaires (some we believe totally innocent….some) whose funding may well have paid for the child rape ring now being exposed.
It started before Iran Contra, with Meyer Lansky and the earliest days of South Florida drug smuggling, with the wars in Central America and the birth of the drug cartels in Colombia, all under the auspices of a partnership between those who surrounded Richard Nixon, names like Bush but others as well, an operation that tied together the Kosher Nostra, the Saudi Royal family and Osama bin Laden to the real Iran Contra, banking cartels, massive illegal arms deals, and eventually a CIA/Reagan White House plot to flood America with narcotics, as reported by Mike Ruppert and Gary Webb, an effort that led the Bush family into turning to "the usual suspects" to arrange for 9/11 and its aftermath, which included building the greatest crime empire ever known financed by heroin produced in Afghanistan.
All of this was documented early on, even in Watergate, but later by Webster Tarpley and Wayne Madsen and Mike Ruppert and Gary Webb.
Why did it happen?  Did it begin with the Golden Triangle warlords in Southeast Asia were folded up after Vietnam went sour?  How many remember the endless flights back and forth across Vietnam into DaNang, carrying cash one way and heroin the other?  All erased from history.  We might want to ask Chip Tatum.
What we have here, it seems, is that the Palm Beach sheriff's department was working for Epstein, when he was convicted of child rape and given a "hand slap" sentence.  Do remember, that according to court documents, not Bill Clinton but Donald Trump is one of those accused of rape.  Trump, according to New York court documents, tied down a 13 year old girl, raped her, beat her and then threatened to have her family murdered.
Only VT reports this though the documents are easy to find.  Google "Jane Doe Trump Scribd" and read them.  We are sick of publishing them and equally sick of organizations like CNN, the NY Times, Vanity Fair and others covering for Epstein and Trump.  Similar allegations have been made about Alan Dershowitz who is now being sued for defamation for denying them.
We also have reason to believe that both the Broward (Ft. Lauderdale) and Palm Beach Sheriff's Departments were fully complicit in running trafficking "ratlines" to both Epstein's "rape house" and nearby Mar a Lago, where Trump has been repeatedly accused of sexual assaults.
We have also traced a major Trump ally into the Broward and then Palm Beach Sheriff's Departments, where major political cash and influence, including CIA influence, has been used to manipulate friends of child traffickers and major drug kingpins into positions of influence, sheriffs, judges, prosecutors, throughout South Florida.
The background for this runs back to the George H.W. Bush partnership with Murder Incorporated's Meyer Lansky.  From Webster Tarpley (read the whole thing):
"The Cigarette boat Fidelity was purchased by George Bush from a certain Don Aronow. Bush reportedly met Aronow at a boat show in 1974, and decided to buy one of the Cigarette boats Aronow manufactured. Aronow was one of the most celebrated and successful powerboat racers of the 1960's, and had then turned his hand to designing and building these boats. But according to at least one published account, there is compelling evidence to conclude that Aronow was a drug smuggler and suspected drug-money launderer linked to the Genovese Purple Gang of New York City within the more general framework of the Meyer Lansky organized crime syndicate. Aronow's role in marijuana smuggling was reportedly confirmed by Bill Norris, head of the Major Narcotics Unit at the Miami US Attorney's office and thus the top federal drug prosecution official in south Florida.4
Aronow numbered among his friends and acquaintances not just Bush, but many international public figures and celebrities, many of whom had purchased the boats he built. Aronow's wife was said to be a former girlfriend of King Hussein of Jordan. Aronow was in touch with King Juan Carlos of Spain, Lord Lucan (Billy Shand-Kydd, a relative of Princess Diana's mother), Sir Max Aitken (the son of British press baron Lord Beaverbrook), Prince Rainier and Princess Grace of Monaco, Eastern Airlines chairman and former astronaut Frank Bormann, Kimberly-Clark heir Jim Kimberley, Alvin Malnik (one of the reputed heirs to Meyer Lansky) and Charles Keating, later the protagonist of the Lincoln Savings and Loan scandal. Some of these exalted acquaintances are suggestive of strong intelligence connections as well.
In May of 1986, Aronow received a letter from Nicolas Iliopoulos, the royal boat captain to King Hussein of Jordan expressing on behalf of the King the latter's satisfaction with a powerboat purchased from Aronow, and conveying the compliments of King Juan Carlos of Spain and President Hosni Mubarak of Egypt, who had recently been the Jordanian sovereign's guests on board. Aronow sent a copy of this letter to Bush, from whom he received a reply dated June 6, 1986 in which Bush thanked him "with warm regards" for forwarding the royal note and added: "I can repeat that my old Cigarette, the "Fidelity" is running well too. I've had her out a couple of weekends and the engines have been humming. I hope our paths cross soon, my friend."5
Aronow was reportedly a close friend of George Bush. In his book-length account of the life and death of Aronow which is the basis for the following analysis, Thomas Burdick quotes an unnamed Justice Department official relating the comments of one of his friends on the Bush-Aronow relation: "My friend said, 'I guarantee you I know what the connection was between him and Bush. It's the boats. The guy loves fucking boats." A Secret Service agent also referred to Bush as a "boat groupie."6 
We do know this, that the very day Reagan and Bush took office, the CIA in South Florida, running all areas south, was ORDERED to fully cooperate with the drug cartels under what was later exposed as Iran Contra.  Jeb Bush's Texas Commerce Bank and the still Miami based "Bank of Venezuela" on Brickell Avenue in Miami, under the Lehman Brothers and JP Morgan/Chase who now control the location, dealt with so much drug cash that counting was considered a waste of time.  They weighed it. Then, according to Wayne Madsen:
"Texas Commerce Bank was the bank of choice for Latin American drug cartels. It was later discovered to have stashed $7 million in drug profits for the Gulf cartel of Mexico.
http://toprightnewscom.c.presscdn.com/…/2014/04/JebDubya.jpg
Jeb ready to continue the CIA's lock on the White House
Baker sold Texas Commerce Bank's Houston skyscraper to the head of the National Commercial Bank of Saudi Arabia, Sheikh Khalid bin Mahfouz, in 1985. Bin Mahfouz was later identified as a key member of Saudi Arabia's support network for the 9/11 terrorist attacks against the United States, which is noted in the still-classified 28 pages of U.S. Senate Intelligence Committee Report on 9/11 intelligence failures. Bin Mahfouz, who lived in the River Oaks section of Houston near George H. W. Bush, died suddenly in 2009 at the age of 59. Bin Mahfouz, who was also an Irish citizen, threatened with confiscatory lawsuits any publication that reported his links to 9/11 and his family ties to Osama bin Laden.
Jeb had no problems with the Venezuelan government in providing financial support for the Colombian cartels. "
This is where Epstein comes from, where the Kosher Nostra and Deep State are seen from time to time, an ouverage or blister where a "whiny little bitch" gives a look into the real underbelly of what the New World Order really means, milking humanity on behalf of an evil so powerful, it controls, today, nearly everything you think and see.
Let's take a look at today's revelations, simple stuff, Epstein moves in and out of jail like a ghost, where a new investigation, if allowed to go where it needs, and it won't be, will show how everything in South Florida that was put under control of the Bush/Lansky partnership behind Iran Contra, a partnership that currently controls the Israeli government under Netanyahu and now Washington as well, took care of one of their little tiny soldiers who serviced their sick elites with "young meat."  From the Daily Beast:
Jeffrey Epstein's lenient 2008 conviction for his sexual assaults on adolescent girls may be described as one of the greatest travesties of justice in recent history. Brad Edwards, an attorney for many of Epstein's victims, announced last week that Epstein continued to prey on young women while serving his sentence in Palm Beach. Unlike other sex offenders in Florida, Epstein had his own wing of the Palm Beach County jail and liberal work-release policies. Due to this new information, the Miami Herald reported, the Palm Beach County Sheriff's Office (PBSO) has suddenly opened an internal-affairs investigation of Epstein's incarceration.
As part of my research on the Epstein case, I sent an FOIA request earlier this summer to the PBSO concerning Jeffrey Epstein (inmate No. W35755). I asked for two records: Work-Release List entries and the Visitor Information Log. Six days later, I received an email requesting that I phone to clarify my request. I thought this was strange because "Work-Release List" and "Visitor Information Log" are the exact names of documents that I already knew the PBSO maintained.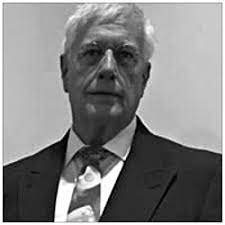 Gordon Duff posted articles on VT from 2008 to 2022. He is a Marine combat veteran of the Vietnam War. A disabled veteran, he worked on veterans and POW issues for decades.
Gordon is an accredited diplomat and is generally accepted as one of the top global intelligence specialists. He manages the world's largest private intelligence organization and regularly consults with governments challenged by security issues.
Duff has traveled extensively, is published around the world, and is a regular guest on TV and radio in more than "several" countries. He is also a trained chef, wine enthusiast, avid motorcyclist, and gunsmith specializing in historical weapons and restoration. Business experience and interests are in energy and defense technology.
ATTENTION READERS
We See The World From All Sides and Want YOU To Be Fully Informed
In fact, intentional disinformation is a disgraceful scourge in media today. So to assuage any possible errant incorrect information posted herein, we strongly encourage you to seek corroboration from other non-VT sources before forming an educated opinion.
About VT
-
Policies & Disclosures
-
Comment Policy
Due to the nature of uncensored content posted by VT's fully independent international writers, VT cannot guarantee absolute validity. All content is owned by the author exclusively. Expressed opinions are NOT necessarily the views of VT, other authors, affiliates, advertisers, sponsors, partners, or technicians. Some content may be satirical in nature. All images are the full responsibility of the article author and NOT VT.