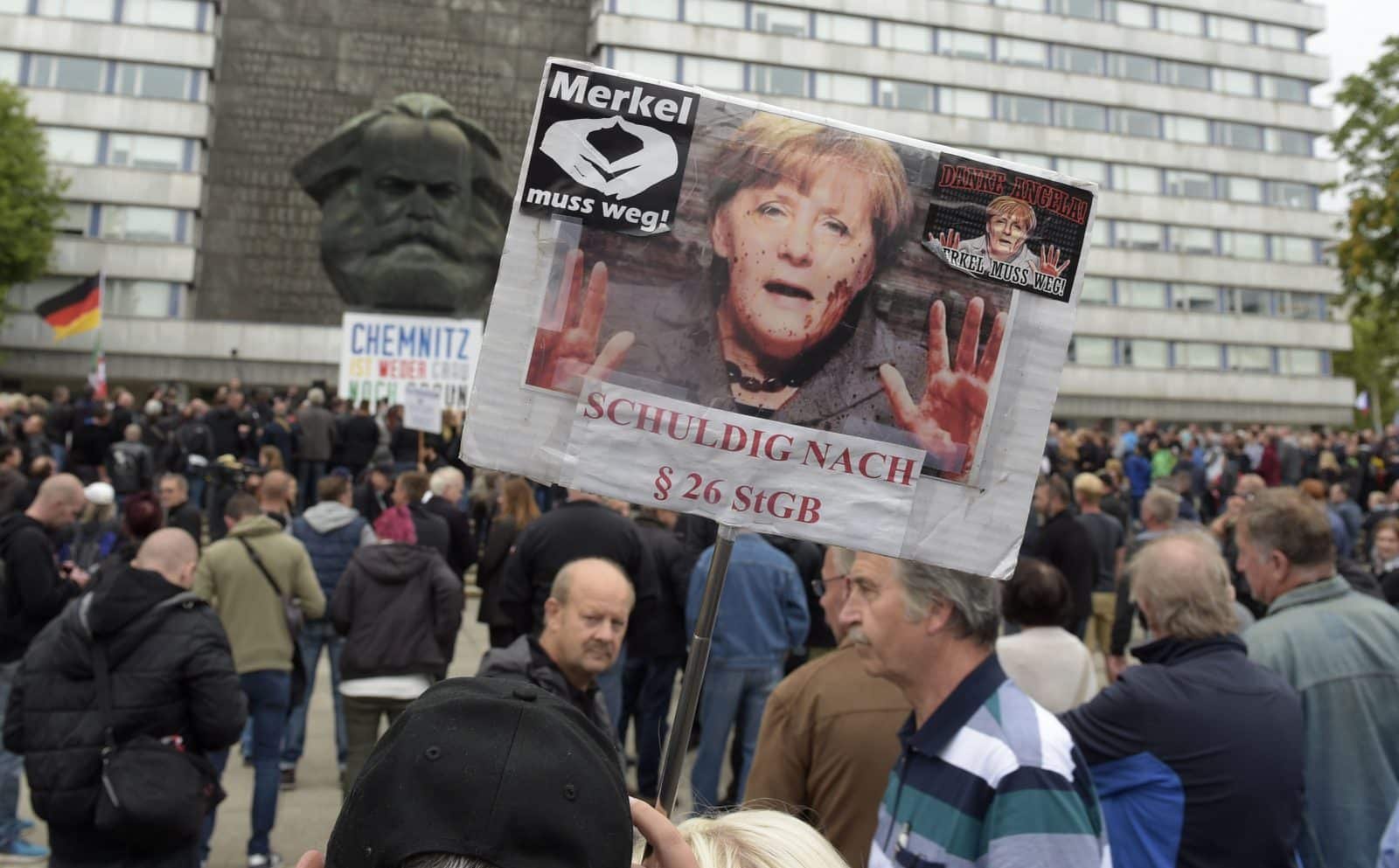 There is blood in Stuttgart—again. Sputnik has recently reported: "A 28-year-old Syrian man living in Germany has stabbed his 36-year-old German-Kazakh roommate to death in broad daylight at the centre of a street in southern Stuttgart, police said in a statement. The perpetrator used a 'sword-like' weapon, law enforcement reported, although some media outlets cited witnesses as seeing him armed with a machete."
Sputnik provided two graphic video clips in which the Syrian man is seen bludgeoning his roommate to death with what seems to be a sword. It was said that they were having a heated argument, and that escalated to violence and then blood and death. When the Syrian man realized that the victim was finally dead, he left the scene—running. "The perpetrator attempted to escape using a bicycle, but police, who were pursuing him by helicopter, were eventually able to capture him." Sputnik continues to say:
"Following a major influx of refugees in 2015, mostly Syrians fleeing from instability in the Middle East, many European states, including Germany, have seen a rapid increase of knife attacks on the streets, often involving immigrant newcomers."
Who's responsible for this? We should all blame the government, particularly Angela Merkel. What we are seeing in Germany here is that the Zionist/Israeli chicken has come home to roost? What chicken?
Well, under Merkel's leadership, Germany was supporting terrorist cells in Syria for more than three years. They sided with the Israeli regime; they sided with the Saudis; they sided with the Zionist State of America. In fact, Merkel made silly statements such as Israel had the right to defend itself against Iran in Syria. Theresa May came to similar conclusions. So what has Germany gained from supporting a terrorist entity like Israel in Syria?
Blood in Germany. German men are being bludgeoned to death in broad daylight. Women are being raped, and mothers are weeping for their precious daughters.[1] (I was in Berlin last April for about two weeks and had the opportunity to visit a number of places, including one "Holocaust" museum. Our guide told us that there are certain places in Berlin that have been fawn upon for numerous reasons, too much to detail here. We will deal with this in a future article.)
What every thinking person should be concerned about is that political whores and prostitutes do not want to start thinking about the deeper issues at all. Where are the so-called migrants from? Are they from China? Japan? North Korea? Indonesia? Maybe Cuba? Kazakhstan? The United States? England?
If the so-called migrants are from Iraq, Syria, Afghanistan, and Libya, can we even entertain the thought that the West has created its own monster? And could it be that the Khazarian gangs have been working day and night to bludgeon much of Europe, using those so-called migrants?
For example, Rachel Marsden, "a columnist, political strategist and former Fox News host based in Paris," wrote in the Chicago Tribune back in 2016:
"Western Europe's mindless and zombie-like prioritizing of humanitarianism over self-preservation is beginning to have alarming consequences….
"How do you even begin to integrate people who have a different cultural perspective on women? Never mind that integration services teaching the new arrivals basic language skills and civics are completely overwhelmed. It's an immense challenge to change the mindset of a person whose established values are disruptive to society in his new country."[2]
Marsden does not seem to lack the sophistication or vocabulary to ask deeper questions, but deeper questions would certainly get her into trouble. How do you perpetuate wars in the Middle East without serious repercussions? How can you be so stupid to put your hand into a burning bush and expect that it will be undamaged?
Moreover, how can the West allow the Israeli regime to plunder and literally devastate one country after another in the same region and expect to have a bright future? Could it be that Marsden is a Zionist shill and is therefore part of the problem? Let's see:
"In 2004, Marsden pled guilty to harassment of her boyfriend, a Vancouver radio show host, following a breakup; she was given a conditional discharge with one year of probation…
"In September 2007, a relationship between Marsden and an Ontario Provincial Police officer ended. She posted his photo and identified him on her blog as an anti-terrorism officer and claimed he had leaked secret anti-terrorism documents to her. The officer filed a complaint of harassment against Marsden, but this was later dropped.
"Marsden contacted Wikipedia co-founder Jimmy Wales in 2006, claiming that her Wikipedia biography was libelous. Wales stated his involvement with her article was handled through the normal channels, and was 'routine.' He also says he 'recused [himself] from any further official action,' after their relationship became personal.
"On February 29, 2008, the technology gossip blog Valleywag claimed Wales and Marsden had entered into a relationship, and published instant messaging chats they allegedly exchanged. On the following day Wales announced on his Wikipedia user page that he was no longer involved with her.
"In return, Marsden, who claimed to have learned about the breakup by reading about it on Wikipedia, turned to eBay and put up for auction a T-shirt and sweater with white stains that she claimed belonged to Wales."
So, Marsden is basically a slut pimping the Zionist system, presumably for money and fame. She is a female clown looking for attention. What a pity that she didn't have the gut to tell her readers at the Chicago Tribune what she was up to.
So, you've got people like Marsden who are politically stripping on Fox News for the Zionist machine, and then you've got so-called alternative media like Infowars saying perverse things such as the "Left" is responsible for the so-called migrant crisis. It is so ridiculous that those people don't even entertain the thought that perpetual wars in the Middle East eventually will lead to violent reactions. And blood in Germany is one form of violent reactions. The solution?
People in every nation in the West need to rise and say unequivocally that their governments ought to stop supporting Israel's diabolical activities in the Middle East. If they cannot unflinchingly stand up and say uncomfortable but true things, then blood will continue to be shed all over Europe.
---
[1] For old reports on these issues, see for example ""Migrant rape fears spread across Europe: Women told not to go out at night alone after assaults carried out in Sweden, Finland, Germany, Austria and Switzerland amid warnings gangs are co-ordinating attacks," Daily Mail, January 8, 2016.
[2] Rachel Marsden, "Germany dealing with pains of failed integration," Chicago Tribune, January 12, 2016.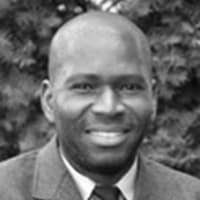 ATTENTION READERS
We See The World From All Sides and Want YOU To Be Fully Informed
In fact, intentional disinformation is a disgraceful scourge in media today. So to assuage any possible errant incorrect information posted herein, we strongly encourage you to seek corroboration from other non-VT sources before forming an educated opinion.
About VT
-
Policies & Disclosures
-
Comment Policy
Due to the nature of uncensored content posted by VT's fully independent international writers, VT cannot guarantee absolute validity. All content is owned by the author exclusively. Expressed opinions are NOT necessarily the views of VT, other authors, affiliates, advertisers, sponsors, partners, or technicians. Some content may be satirical in nature. All images are the full responsibility of the article author and NOT VT.