By Sajjad Shaukat for VT
Pakistan's Prime Minister Imran Khan went on a three-day visit to the US where he met American President Donald Trump on July 22, this year to reset the relations between the two countries.
Talking to Prime Minister Khan, President Trump offered to mediate in the Kashmir dispute between nuclear-armed neighbours Pakistan and India.
Regarding the Afghan peace process, Trump said: "The US appreciates Pakistan's help in its efforts for bringing peace to Afghanistan" and "is seeking help from Pakistan to extricate the US from the long war in Afghanistan".
Unlike his previous blame game that Pakistan was providing "safe haven to terrorists" President Trump stated that they greatly helped in curbing extremism. He also hinted at the possibility of restoring aid to Pakistan.
Meanwhile, the US State Department announced on July 26, 2019 that the Trump administration has approved $125 million worth of support for Pakistan's F-16 fleet, which Washington had blocked in early 2018.
If we take cognizance of the Pak-US relations during the remote past and the recent past, we can clearly note that ice is not melting in their ties. It is owing to the US paradoxical ties with Islamabad that confused in their goals, sometimes, US high officials praised Pakistan's sacrifices regarding war on terror, sometimes, admitted that stability cannot be achieved in Afghanistan without the help of Pakistan, sometimes, presumed that Pakistan's nuclear weapons are not well-protected, sometimes, realized that US wants to improve its relationship with Pakistan, but at the same time, they blame Islamabad for safe havens of militants in the country. While in connivance with India and Israel, America has been continuing its anti-Pakistan activities by supporting militancy in Pakistan and separatism in Balochistan province.
The US, India and some Western countries are also acting upon the Zionist agenda to 'denuclearize' Pakistan, as the latter is the only nuclear country in the Muslim World.
However, in the recent years, unbridgeable trust deficit existed between Pakistan and the United States due to President Donald Trump's flawed strategy in South Asia, based upon anti-Pakistan and pro-Indian moves. Therefore, Pakistan-US ties had reached point of no return. So, despite the successful trip of the Premier Khan, relations between America and Pakistan have been improved on temporary basis.
It is notable that soon after the victory of the Chairman of the Pakistan Tehreek-e-Insaf (PTI) Imran Khan in the general elections of 2018, China agreed to further US$ 2 billion loan to aid its foreign currency reserves. Prime Minister Khan emphasized close ties with Beijing and the implementation of the China-Pakistan Economic Corridor (CPEC). In the recent past, several agreements had been signed between Islamabad and Beijing. China has stepped up to reinforce a geopolitical alliance which shapes the South Asian nation's policies towards the US and India which are following a covert strategy against Pakistan.
There are no permanent friends and enemies in international politics, because friendship and enmity change in accordance with the states' interests which are of primary importance.
Besides China, Prime Minister Imran Khan has also been strengthening country's relations with Russia and Iran.
Taking note of the US-double game and the US-led secret strategy of India and Israel, Pakistan has inclined towards the Russian Federation which also needs the latter.
In this respect, Pakistan's Chief of Army Staff General General Javed Bajwa arrived in Russia for two-day visit on April 24, 2019. It was General Bajwa's first visit to Russia.
Regarding his trip, the statement of the Inter-Services Public Relations (ISPR) said, "Chief of Army Staff (COAS) General Qamar Javed Bajwa arrived in Russia…where he met with Commander of Russian Federation Ground Forces Colonel General Oleg Salyukov at the Kremlin Palace…During the meeting, the Russian ground forces commander acknowledged achievements of Pakistan Army in fight against terrorism and contributions for regional peace and stability. Colonel General Salyukov said that Pakistan is a geo-strategically important country and Russia is keen to expand its existing bilateral military-to-military cooperation…The COAS thanked the Russian commander and said that Pakistan reciprocates desire of enhanced bilateral military engagements. General Bajwa said that Russia has recently played a positive role to help resolve complex situations in the region."
The rapprochement between the previous Cold War adversaries was driven by Russian concerns about instability in Afghanistan. Islamabad and Moscow, including Bejing share common opinion that the presence of US and NATO forces in Afghanistan failed to restore stability in the country. Russia and China support Pakistan's efforts towards reconciliation and peace in Afghanistan, which are essential for the whole region.
It is mentionable that on June 9, 2017, Pakistan's ex-Prime Minister Nawaz Sharif held a meeting with Russian President Vladimir Putin on the sidelines of Shanghai Cooperation Organisation (SCO) summit in Astana, Kazakhstan. President Putin stated: "Pakistan is an important partner for Russia in South Asia" and congratulated the then Prime Minister Sharif on Pakistan's full membership to the SCO. Putin elaborated, "Russian-Pakistani relations have been constructive and mutually beneficial…our relations are developing in many areas and our trade has increased."
In a major development, Russia had offered its support for Pakistan's entry into a free trade agreement with Eurasian Economic Union (EEU), of which Russia is a leading member.
In the recent past, it was the first time that Pak-Russian joint military exercises were conducted in Pakistan.
Besides, an agreement had been signed on August 7, 2018 between Pakistan and Russia for training of Pakistani troops in Russia, decided at culmination of first meeting of joint Military Consultative Committee (JMCC) in Islamabad. Pakistan's defence ties with Moscow are growing strong and this pact has opened new avenues of cooperation between the two countries.
On September 27, 2018, Pakistan and Russia signed a historic $10 billion offshore gas pipeline agreement in Moscow. The project will help Russia cement its place in the energy market of Pakistan. Under the agreement, Inter State Gas Systems (ISGS), a state-owned Pakistani company, will collaborate with Russia's energy giant Gazprom, to execute the mega project. Pakistan will import some 500 million to 1 billion cubic foot of gas from Russia daily, which would be transported via sea link. The pipeline will connect Pakistan and Russia and act as an energy corridor between the two countries. After the agreement, Islamabad will gain access to the Russian market in order to boost its overall exports which remained stagnant during five-year tenure of the previous government. On February 6, 2019, during a visit of the Russian delegation, headed by Gazprom Management Committee Deputy Chairman Vitaly A Markelov, the Russian side pledged an investment of $14 billion in offshore gas pipeline project, North South Pipeline Project and underground gas storages in Pakistan, besides laying a pipeline to supply gas to the country from the Middle East through the sea-link. Russian officials explained that they would also invest around $2.5 billion in the North South Pipeline Project and the remaining on building underground storages in Pakistan. The Russian companies would also build gas pipeline from Karachi to Lahore to transport imported gas for meeting the needs of the gas-starved province.
Islamabad and Moscow have agreed on May 22, this year to enhance cooperation in various fields, including trade, energy and defence sectors. The agreement was reached at a meeting between Pakistan's Foreign Minister Shah Mahmood Qureshi and his Russian counterpart Sergey Lavrov on the sidelines of the SCO Council of Foreign Ministers' meeting in Bishkek.
As regards the peace process in Afghanistan, Pakistan has been playing a key role between the US officials and the representatives of the Afghan Taliban. In this regard, talking to the US Special Representative on Afghan Reconciliation process Zalmay Khalilzad in Islamabad on August 1, this year, Foreign Minister Qureshi said that Intra-Afghan Dialogue will be a milestone for peace, stability and durable development process in Afghanistan. Zalmay Khalilzad who also met Gen Qamar Bajwa briefed the foreign minister about the progress of the recently-held dialogue between America and the Taliban.
Notably, in a meeting held among America, Russia, China and Pakistan in Beijing from July 11-12 (2019), the four countries have called on the Taliban to immediately agree to a cease-fire and to direct negotiations with the Afghan government.
As a matter of fact, Washington has improved its ties with Islamabad to seek Pakistan's assistance to end 18-year war in Afghanistan. But, America is still supporting New Delhi to counterbalance China. Hence, Pakistan cannot trust on the US on permanent basis.
Although Pakistan's security forces have eliminated terrorism, yet, in the recent past and during the election-campaign of 2019, blasts in Balochistan and other regions of the country showed that the US-led India, Afghanistan and Israel have again started acts of sabotage especially to destabilize Pakistan and to damage the CPEC which is part of China's One Belt, One Road (OBOR) initiative or BRI. Washington and New Delhi has already opposed this project. Relations between China under Xi Jinping and the United States under Donald Trump were deteriorating rapidly in late 2017, as Washington and New Delhi also opposed China's influence in the Asia-Pacific region and the adjacent Indian Ocean.
It is noteworthy that Russia-Pakistan relations have now started crystallizing and have the potential to move beyond military cooperation. The idea of RUPACH-Russia-Pakistan-China alliance—the convergence of geopolitical and geo-economic interests of these states (RUPACH) is clearly obvious—whether it be the quest for collective security, terrorism emanating from Afghanistan-India-US nexus, opening of new strategic corridors of development or the drive for multilateral cooperation in checking the emerging realities in Indo-Pacific and the larger Eurasia.
Global geo-economic power grid has decisively shifted towards Eurasia, the region is no more dependent on Anglo American dominance of international financial system; the region can stand on its own owing to existence of the production depository and market in one strategic space. The Pan-Eurasian big space as projected by the Russian President Putin will become a reality.
Global connectivity, leading to creation of fraternity of brotherhood and collective peace, needs someone to lead billions of people into a new era of peace, prosperity and inclusive development. In this context, the strategic areas of cooperation can be in many fields; however the important ones could be infrastructure development, energy, including strategic pipe lines and off shore exploration, mining, cultural exchanges, higher education, information technology, health sector, air corridors, maritime trade, agriculture andregional security. In these terms, CPEC has already paved the way for helping the Eurasian dream of regional integration, which could become the bedrock for RUPACH.
Obviously, these moves are seen with suspicion by the US and India, including Israel. In fact, President Donald Trump's pro-Indian strategy and anti-Pakistan policies which are part of the secret strategy have forced Islamabad to fortify relations with Russia and to become a major partner of the regional connectivity which is rapidly emerging.
Sajjad Shaukat writes on international affairs and is author of the book: US vs Islamic Militants, Invisible Balance of Power: Dangerous Shift in International Relations
Email: sajjad_logic@yahoo.com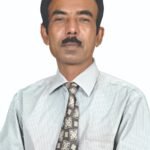 ATTENTION READERS
We See The World From All Sides and Want YOU To Be Fully Informed
In fact, intentional disinformation is a disgraceful scourge in media today. So to assuage any possible errant incorrect information posted herein, we strongly encourage you to seek corroboration from other non-VT sources before forming an educated opinion.
About VT
-
Policies & Disclosures
-
Comment Policy
Due to the nature of uncensored content posted by VT's fully independent international writers, VT cannot guarantee absolute validity. All content is owned by the author exclusively. Expressed opinions are NOT necessarily the views of VT, other authors, affiliates, advertisers, sponsors, partners, or technicians. Some content may be satirical in nature. All images are the full responsibility of the article author and NOT VT.