…from Press TV, Tehran
[ Editor's Note: Well this came as a surprise this morning. I almost choked on my coffee.
I was not aware of the new Gallup poll that American support for Israel is at its lowest in the past decade, with Republicans leading the way. Am I having a dream? If anyone saw this reported in corporate media earlier, please let me know in the comments.
Even the story below has held back. Haaretz reports that The Israel Project went bankrupt, versus "closed"; so once again, we get more truth from Israeli media than from a Press TV story.
"They just have no money left, absolutely nothing," one person who has worked closely with TIP over the years was reported as saying by Haaretz. This person also stated that work at TIP's US office "has also come to a halt", but TIP's officials are now debating how to end operations.
This is another example of how our media is solidly in the pocket of the Zionist regime when it comes to censoring Israeli news deemed detrimental, even if true. This is why we have to search foreign media every morning to read what our own media does not want us to know.
I was shocked to see the decline in support having started in 2015, which means the lid has been kept on this story for years. I hope we can see a series of articles on all the details.
Maybe now we see the real reason for all the legislation to make any criticism of Israel criminal – and why this story was buried while the effort was going on. How much more can a foreign country interfere inside America than to have any mention of their activities criminalized?
And how should we treat a political establishment that bows down to this foreign invader – who many Americans view as subverting the US – via political corruption as the accepted tried-and-true method?
This story is the tip of the iceberg. The mother of all political and security stories is the sell out of US officials to let Israel conduct massive espionage operations here, on all levels.
And I would go further, that this stand down would rise to the level of "aiding and abetting", where each count is a felony. If anyone is aware of anyone ever being charged for this, please share in the comments… Jim W. Dean ]

Jim's Editor's Notes are solely crowdfunded via PayPal
Jim's work includes research, field trips, Heritage TV Legacy archiving & more. Thanks for helping. Click to donate >>
– First published … August 08, 2019 –
US-based pro-Israel advocacy organization, the Israel Project (TIP), has reportedly been forced to close its Israel office in anticipation of a complete shutdown due to a sharp decline in support.
According to TIP managers, the group "simply ran out of money" after losing a large proportion of its annual funds and donations due to the increased "polarized political climate in the United States", Haaretz reported.
The pro-Israel group was a proponent of "hasbara", an Israeli concept seeking to legitimize Israel in the eyes of the world public opinion through disseminating propaganda.
The TIP formed in 2002 at the height of the second Palestinian Intifada, and sought to influence journalists and their coverage of Israel.
TIP activities gradually grew to cover multiple languages and countries, as well as conduct influence operations on the social media.
The group has been known for its hard-hitting stance against Iran and even Islam, going as far as promoting Islamophobia and conducting marketing research on how to "sell military action against Iran to the American public".
'We attacked the Iran deal'
The group prides itself on having lobbied extensively against the 2015 Iran nuclear deal, a key polarizing factor which also led to the group's sharp decline.
TIP's vice president and head of its Israel office Lior Weintraub, a former Israeli diplomat in Washington, described why the group gradually lost support among its donors.
"We attacked the Iran deal; because Israel became part of the internal American political debate;…because support for Israel became too complicated for some of them in these times," he said.
Critics believe the pro-Israel advocacy group became too closely aligned with the regime of Israeli prime minister Benjamin Netanyahu, specifically in its bid to torpedo the Iran nuclear deal, alienating many American supporters across the political spectrum.
Consequently starting from 2015, the TIP lost a large number of its donations, and is currently on the verge of shutting down all together.
Last month, TIP CEO Josh Block, a former spokesman for the American Israel Public Affairs Committee, resigned from the organization, citing "the polarized political climate in the US, both in the wider body politic and inside the Jewish community".
Despite Trump's strongly pro-Israel foreign policy, the fall of the leading propaganda firm marks one of the latest signals of increasing negative public opinion regarding Israel in the US.
Trump's strong stance on Israel has pushed Tel Aviv into the center of the American political discussion, resulting in increased debate about Washington's support.
A recent Gallup poll found that American support for Israel has fallen to its lowest level in the past decade.
The American people's support for Israel has fallen to its lowest level in the past decade despite Trump's close ties with Netanyahu.
The decline was seen among both Democrats and Republicans. Followers of Trump's own party posted the sharpest decrease, however.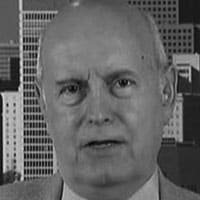 Jim W. Dean is VT Editor Emeritus.  He was an active editor on VT from 2010-2022.  He was involved in operations, development, and writing, plus an active schedule of TV and radio interviews.  He now writes and posts periodically for VT.
ATTENTION READERS
We See The World From All Sides and Want YOU To Be Fully Informed
In fact, intentional disinformation is a disgraceful scourge in media today. So to assuage any possible errant incorrect information posted herein, we strongly encourage you to seek corroboration from other non-VT sources before forming an educated opinion.
About VT
-
Policies & Disclosures
-
Comment Policy
Due to the nature of uncensored content posted by VT's fully independent international writers, VT cannot guarantee absolute validity. All content is owned by the author exclusively. Expressed opinions are NOT necessarily the views of VT, other authors, affiliates, advertisers, sponsors, partners, or technicians. Some content may be satirical in nature. All images are the full responsibility of the article author and NOT VT.